Shunshan Mansion – Construct Ideal Time
Winner of

2021

Innovation

Prize
Design of
Residential Space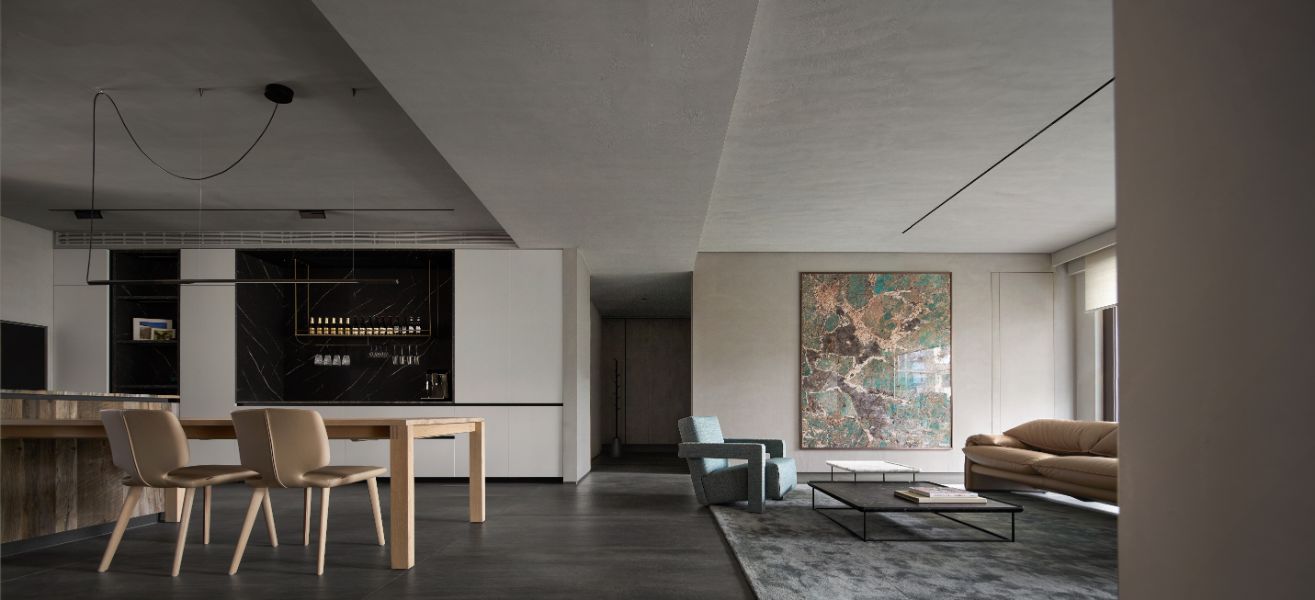 Residential building name: Shunshan Mansion
Project area: 220 square meters
Design period: three months
Completion time: October, 2020
Designers: Liang Ruixue, Wu Yangwu, Wei Hong
Design company: Chongqing Micro Interior Design Co., Ltd.
The building is very characteristic, with simple and smooth streamlined appearance, and the original apartment design is also reasonable.
Like our customers, we all want to create a simple and transparent space, so that the sunshine and air can flow freely. We adjusted the plane layout according to the specific situation of our customers, and re-integrated the fragmented space of the original apartment, making it smooth and overall, and adopting the idea of making a big difference.
The owner who has a very high taste in aesthetics, has been engaged in the construction industry for many years, and is fascinated by the beauty of the structure with architectural sense. Moreover, he strives for perfection in the details of various building components, such as doors and windows, edging, and even a distribution box cover plate
The starting point of our design comes from these points. Abandon complex modeling, pursue the unity of function and aesthetics, and strive to be concise and bright. We hope that all the beautiful components contributing to this space are functional components, so the scale ratio of various components is repeatedly simulated and scrutinized, and the texture and color of materials are also repeatedly simulated and scrutinized. We have designed almost everything in this space, including all furniture, all accessories, shelves for hanging wine glasses, clothes hangers, cover plates for distribution boxes, etc., and strive to create a space that is not obvious but full of sense of design everywhere.
The hard packing of the whole space is relatively pure and tough, and the soft packing design also continues this style, using natural marble from South America instead of hanging pictures. Most of the furniture is made of natural wood, which further accentuates the architectural sense. At the same time, simple and warm furniture is used to soften the slightly cold hard space.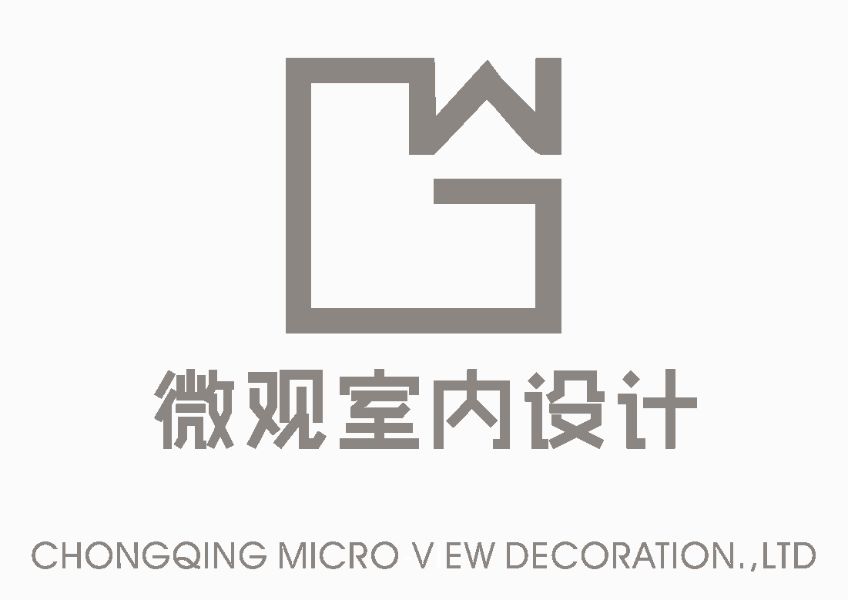 Design by Chongqing Micro Interior Design Co., Ltd.
an independent design company established in 2014 by several well-known designers in the industry. It is the vice chairman unit of Chongqing Architectural Interior Design Enterprise Federation.
With a wealth of design experience, surging creative inspiration, and good professional ethics, it has been recognized by the market as well as by the academic community.
Each of our designs is tailor-made according to the customer's own situation, rather than mass production, each set of designs has its own unique charm. We will think about problems from the customer's standpoint. In order to ensure that each work can achieve the ultimate, we attach great importance to the control of all links in the construction process!
We hope that the final finished effect of each project is a boutique, not a virtual rendering!