Winner of

2021

Innovation

Prize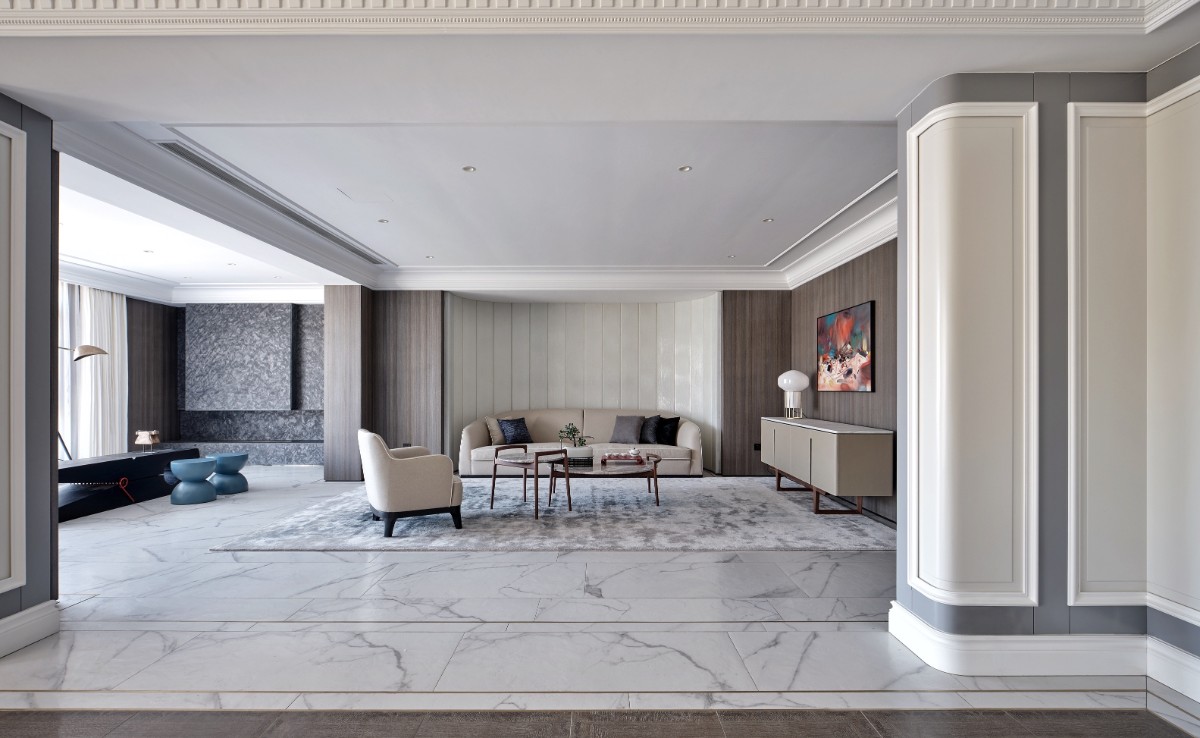 This is a home where three generations live, it has a story of family happiness, and it has the mark of time. The appearance of the family crest in the space is a gift from the father to the son, and it also contains the thickness of inheritance.
Not only is it a heritage, some of the fixed homes retain the state of the old house, with enough blank space, giving family members enough room for growth, and also giving young people space to add their favorite furniture and accessories.
The solemn living room satisfies all people's imagination of private clubs. The broad vision shows the extraordinary posture, opens to the family, is a haven, opens to the world, and becomes a social stage. The orange ring sofa in the living room is a greeting to friends, and the seductive tune from the tripod piano allows the guests on the second floor to linger.
The real fire fireplace in the living room turns the cold winter in the north into a warm expectation. In winter, the family sits together, the red flame in the furnace condenses into the core of the home, like a habitat in the rush, waiting for each other and healing themselves.
The warm orange color runs through the entire space and becomes the focal point of every scene, echoing the "Orange Villa", and also freezes the atmosphere in warm and joyful tones.
Behind the outstanding craftsmanship and details is the harshness to the details, the trace of time, and the ingenuity of the design. The light-transmitting stone in the living room has golden decorations. When the built-in lights are lit at night, the space becomes interesting and agile, and their hard texture echoes the white wall panels. The collision of materials gives people a visual surprise.
Another special process is the indoor micro-negative sub-system, which can supply underground airflow to the first and second floors in summer to balance the room temperature and be self-sufficient. This is also an exploration and experiment of environmental protection equipment for luxury houses.