Most Influential International Renowned Designers of the Year Award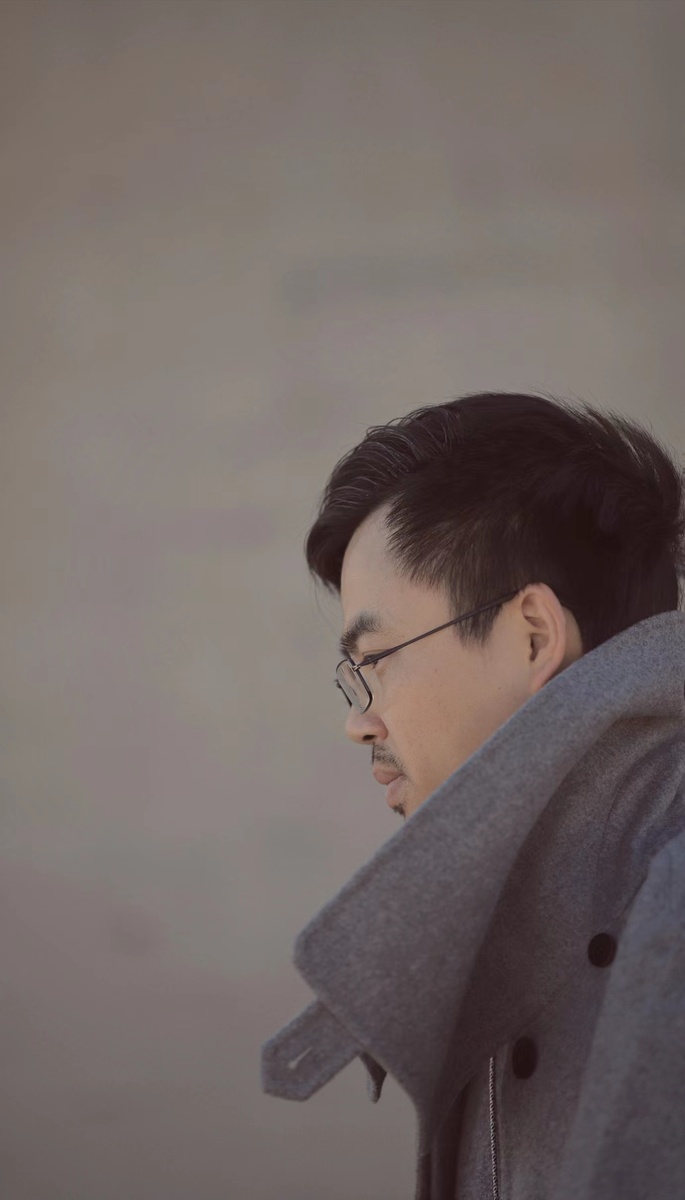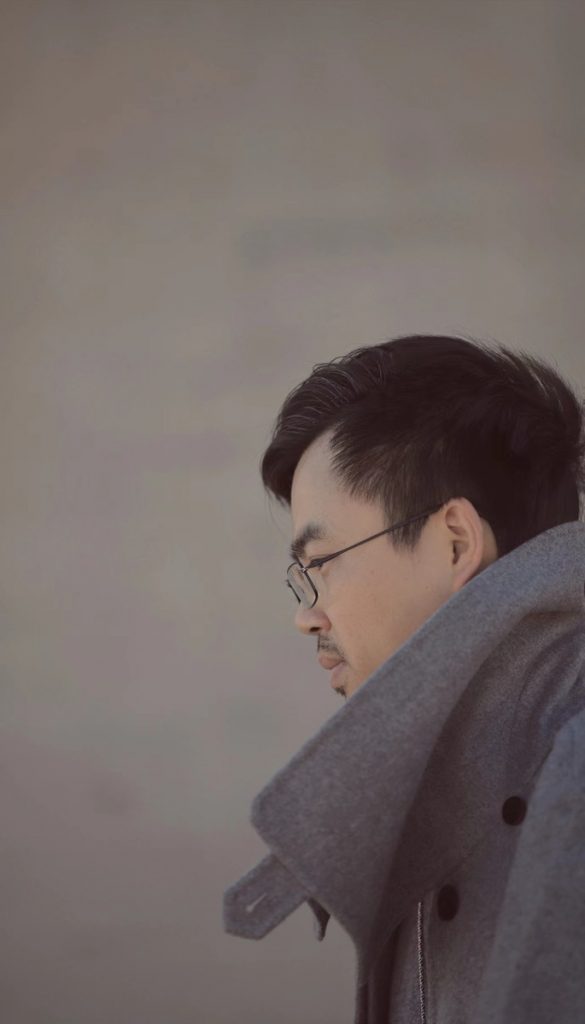 Shenzhen Jinggong Building Decoration Group Co. LTD Dean of the Eighth Branch;
Senior Interior Architect;
Master of International Interior Design Management, Polytechnic University of Milan;
Member of China Architectural Decoration Association;
Asia Pacific Hotel Design Membe;
Member of CIID China Design Association;
A Member of the IBID International Design Committee;
2017 China-Arab States International Design Exchange Exhibition- -International Excellent Design Award;
ID + G 4th Golden Creative Award-Club space category-Top ten Design Award; 2018 Japan IDPA International Pioneer Design Award-Architectural Space category-Silver Award;
2017 Japan IDPA International Pioneer Design Award-Commercial Exhibition Space category-Silver Award;
Born in 1988, he graduated from the Polytechnic University of Milan, Italy. He has studied environmental art design and interior design in Domus Academy Institute of Design, Italy and ICS Institute of Art in Tokyo, Japan.
Has participated in a number of international representative interior decoration design;
Good at real estate sales center, model room, hotel, club and other commercial space, presided over the design of many commercial space including Barcelona Villa, Jinglong Hotel, Ningbo Platinum Hotel and other private residential projects.
Due to his love for Oriental Zen, he has gone to India, Nepal, Tibet and other birthplace of Buddhist civilization for many study Tours, published papers "Zen Culture", "Tibetan Fragrance", and many articles in "Dream Space" magazine in Shenzhen.
Shenzhen Jinggong Building Decoration Group Co. LTD Shenzhen crystal palace building decoration group co., LTD. (hereinafter referred to as the "crystal palace adornment") was established in March 1985, is specialized in interior decoration design and construction as the main body, building curtain wall, mechanical and electrical equipment installation, intelligent building, fire control facilities, steel structure engineering, purification, exhibition As one of the professional building decoration companies such as Chen.
Originator of Zhengzhou Zhe Pin Architectural Decoration Design
Deputy Secretary-General of Asia Pacific Hotel Design Association (Henan Branch)
Senior designer of China Building Decoration Association
President of Shenzhen Zhongzhuang Construction Group Design Institute (Henan branch).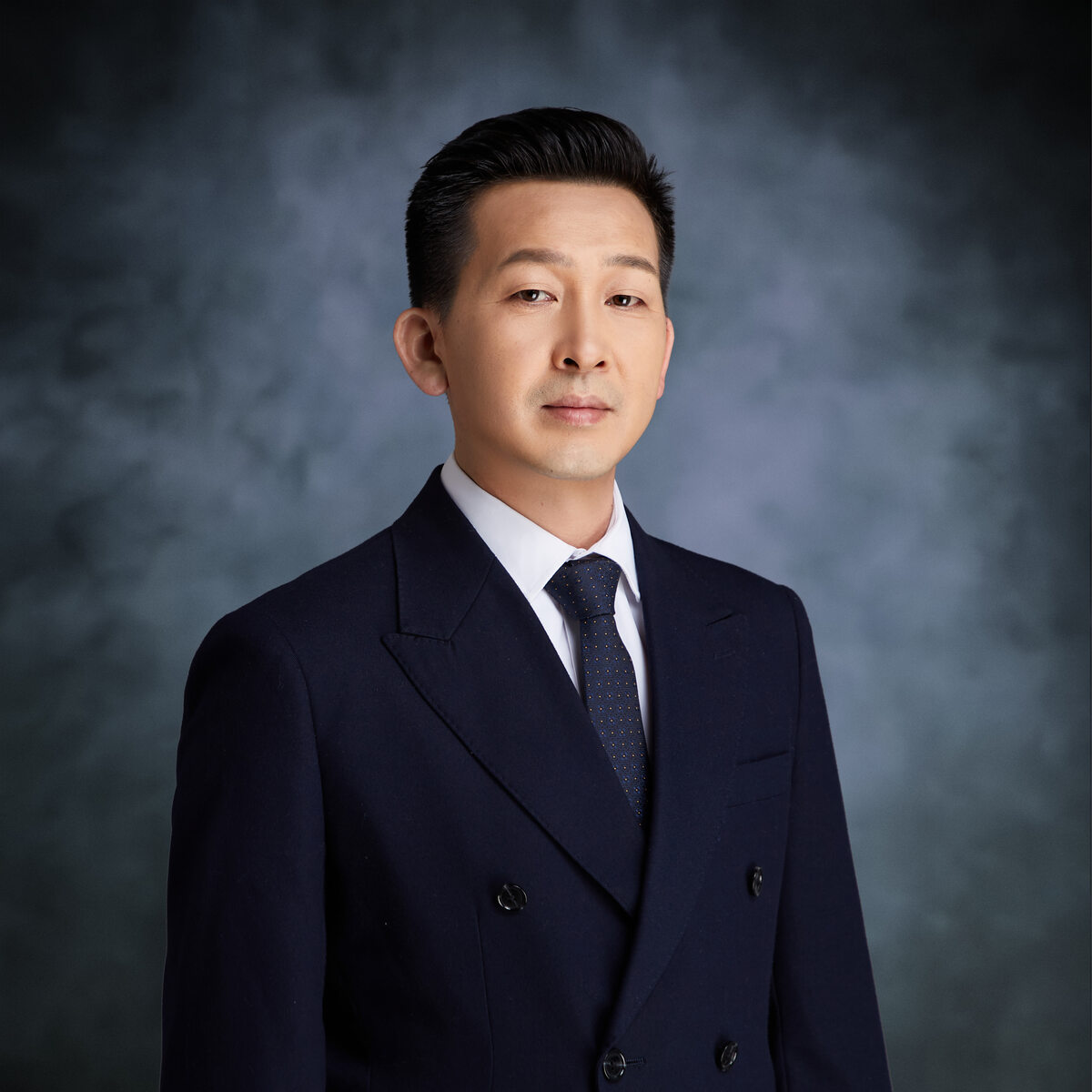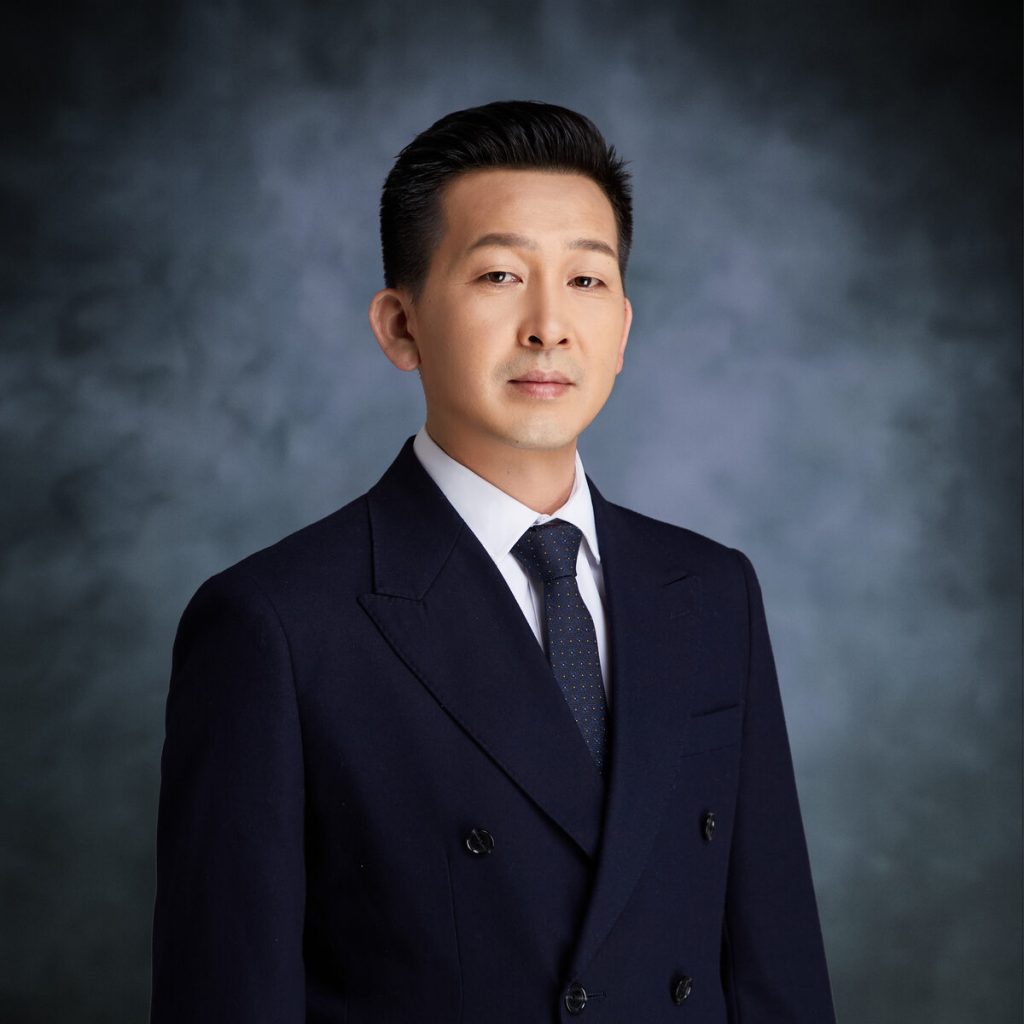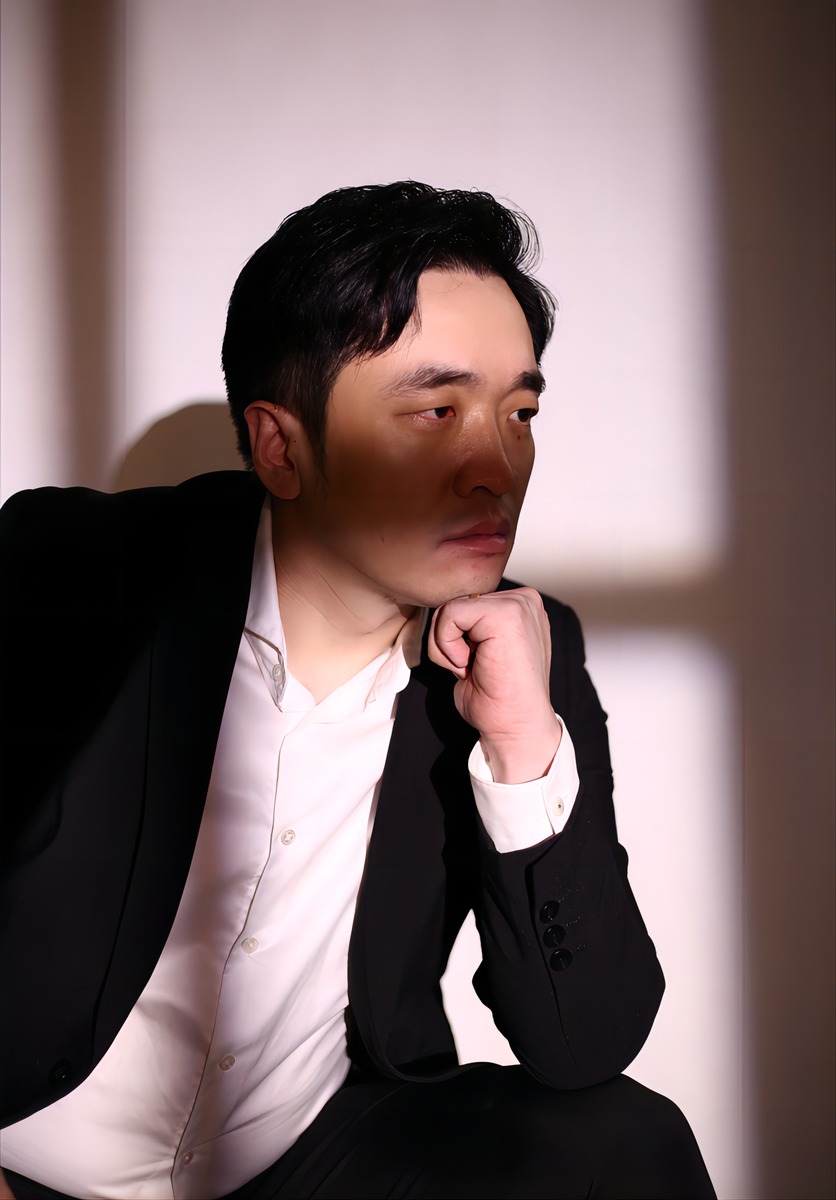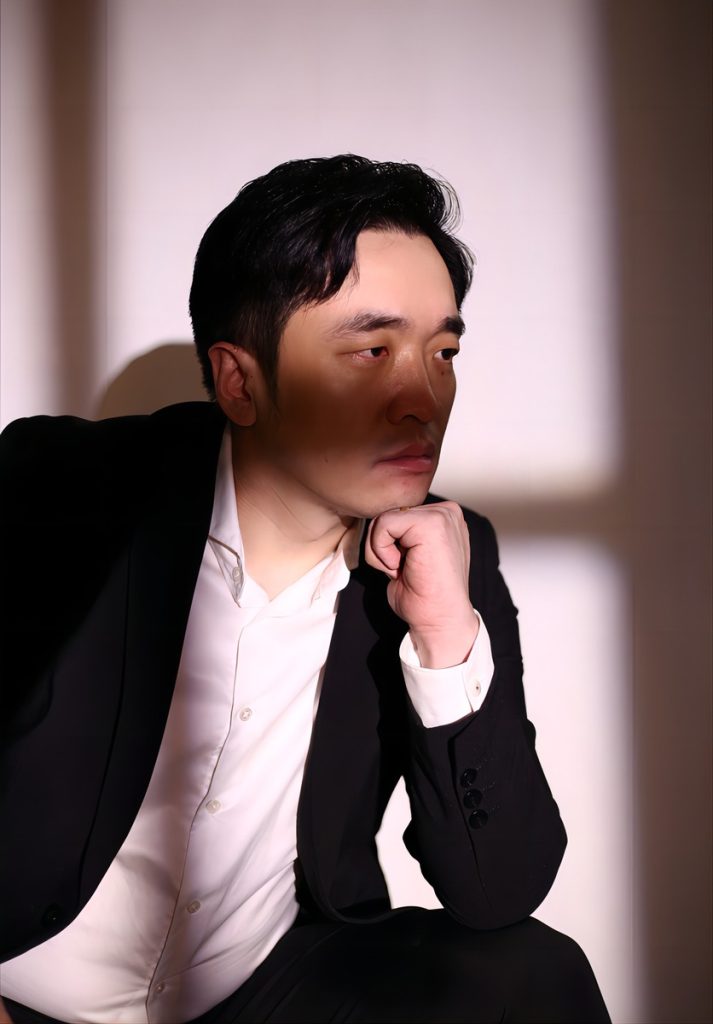 Founder/Design Director of Guangzhou Nio Exhibition Planning Co., LTD
Founder/Design Director of Guangzhou ShangshanRuoshui Culture Communication Co., LTD
Purple Member of Asian Designers Association ADP
Expert Member of IIDA, American Society of Interior Designers
Member of China Exhibition Hall Association
Xueyan Wu, born in 1984, has been engaged in exhibition design for 15 years and has won many international and domestic design awards.
He holds patents for software writings on exhibition design. They are "Exhibition Space Intelligent Presentation System" and "Exhibition Design and Interior Space Design Scenario-based Standard Presentation Software"
In 2016, Mr. Wu Xueyan founded "Guangzhou NINRO Exhibition". In just 6 years, "Guangzhou NINRO Exhibition" has developed from a small company to a cross-country industry elite company, with business in Guangzhou, Shanghai, Beijing, Tianjin, Chengdu, Xiamen, Las Vegas, Hamburg, Dubai, and other cities, as well as opening up business lines all over the world. In the exhibition design project, Mr. Xueyan Wu's works have won many international awards.
In 2018, Mr. Wu Xueyan founded Guangzhou Shang Shan Ruo Shui Culture Communication Co., Ltd, mainly for all kinds of high-level and demanding customers with a full range of planning, consulting, project landing, advertising, and roadshows, and other activities, the main service objects China R&F Group, Guangzhou Design Week and other heavyweight enterprises and customers, has become a specialized high-end cultural communication company.
In 2018, he exhibited his solo work at Guangzhou Design Week
In 2021, he exhibited his solo works at Guangzhou Design Week
In 2022, he won the MUSE Design Grand Gold Award
In 2022, he won the IIDA Design Award Top 10 Designer Award
Luan Bin, master, national registered architect, senior interior architect, senior interior designer, associate professor of Shandong Institute of Arts and Crafts; Master Tutor, School of Fine Arts and Design, Changzhou University; Member of Shandong Youth Political College, Vice Chairman and Practice Tutor of the School of Design and Art;
Qingdao Vocational and Technical College of Hotel Management; ACE Hechen is the design founder and creative director. More than 20 years of experience, with a high level of academic research and practical experience in large-scale projects. Adhering to the design concept that design is to solve problems for customers and improve the project value, we have demonstrated the top professional level in hotel design, hospital health care, office, business and real estate decoration design.
1. Position:
Chairman of Shandong Decoration Association
Director of Interior Design Branch of China Architectural Society
Director of Shandong Intercity Design Industry Committee
Expert of Academic and Education Committee of China Building Decoration Association
Design education expert of China Interior Decoration Association
Member of the Design Award Evaluation Committee of China Architectural Society
Member of the Evaluation Committee of China Building Decoration Association
Executive Director of Shandong Medical Construction Integration Alliance
Evaluation expert of rural revitalization design in the Yangtze River Delta
Shenzhen Futian District Decoration Design Consultant
Expert judges of 100 observation groups in 2020
Director of Asia Pacific Hotel Design/Secretary General of Shandong Branch
Expert lecturer of Shandong Decoration Association Network Public Welfare Lecture Hall
Expert of Zhongzhuang Think Tank
2. Individual Award:
2019 China's Top Ten Outstanding Architectural Decoration Designers
Designer of 2018 "Guanghua Longteng Award China Decoration Design Youth 100"
2020 Shandong Decoration Industry Design Excellence Achievement Award
Advanced Individual of Shandong Decoration Industry in Fighting against COVID-19 in 2020
WYDF Top 100 Outstanding Design Youth in Greater China in 2020
In 2021, he won the title of 30 year design leader in the decoration industry of Shandong Province
In 2017-2020, he was successively awarded the title of Design Leader of Shandong Province and Top Ten Designer in Shandong Decoration Industry.
2021 Shandong Decoration Association Construction Merit Award
3. Award:
MUSE Muse International Design Award Platinum Award, Gold Award;
GPDP AWARD International Design Award;
American International Innovation Design Award;
Japan International Pioneer Design Award;
Gold Award of China Architectural Decoration Design Award;
Gold Award of China International Space Design Competition;
China East China Award Design Art Exhibition Gold Award and Silver Award;
Teaching Practice Achievement Award and Excellent Work Instructor Award of the Yangtze River Delta Youth Rural Revitalization Design Competition;
The first and second prizes of Shandong Survey and Design Competition;
Gold Award and Best Designer Award of the Creative Design Competition of the Organization Department of the Sichuan Provincial Party Committee;
"Taishan Design Cup" cultural creative design competition silver medal, bronze medal;
The gold medal of the "Luyi Award" decoration design competition and many other awards from international, national, provincial and industrial competitions. Led and participated in the completion of a number of scientific research projects such as the Shandong Provincial Science and Technology Department and the Department of Education, and won the first prize of provincial teaching achievements and other honors.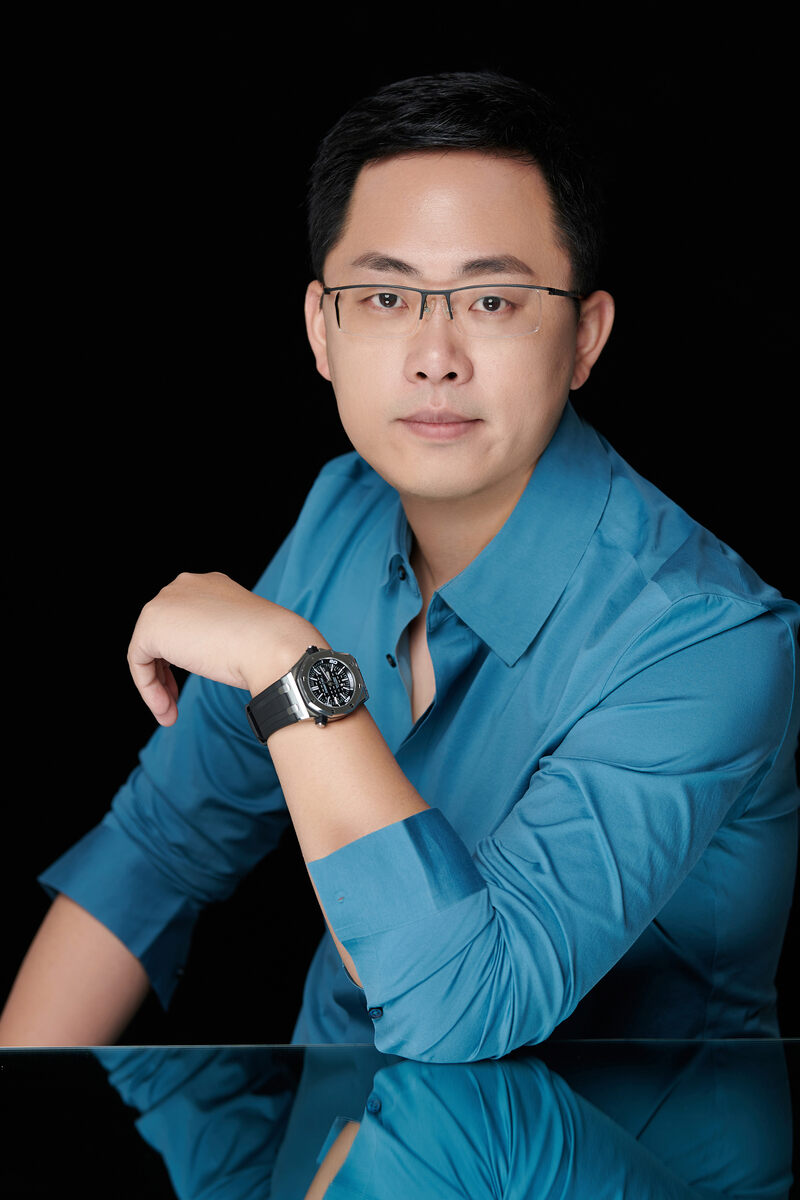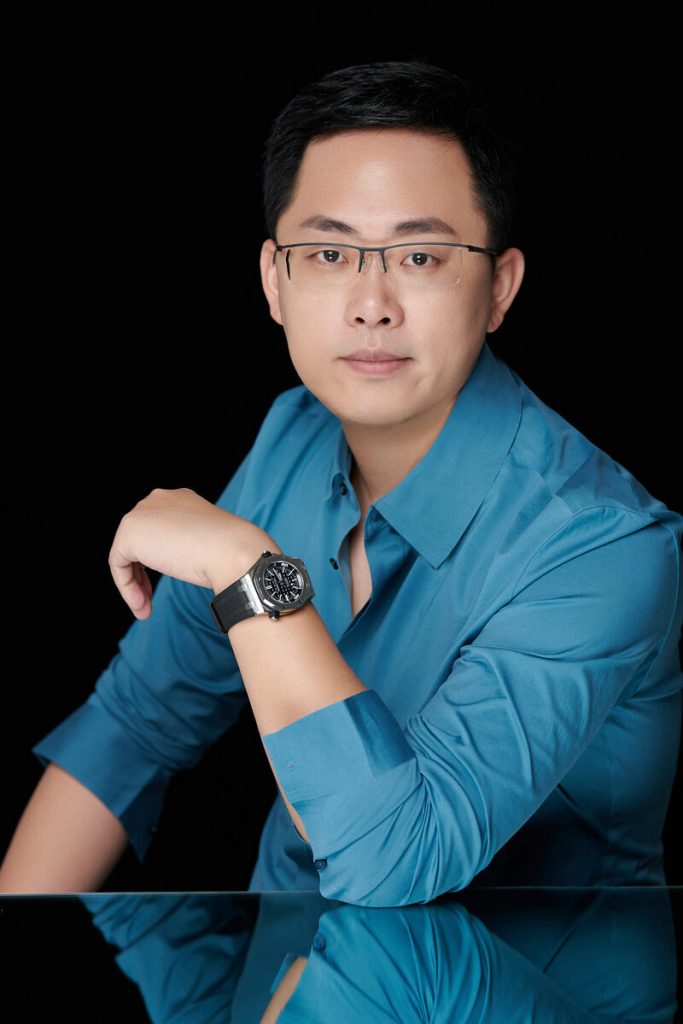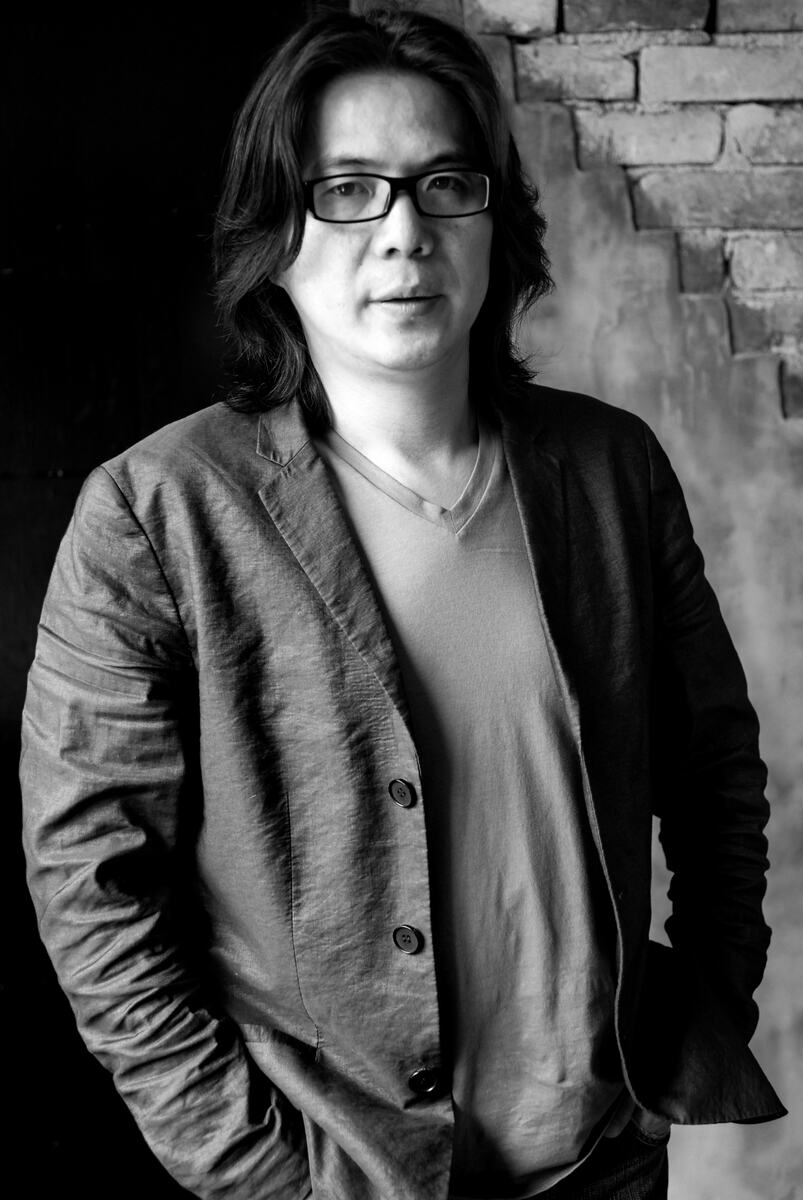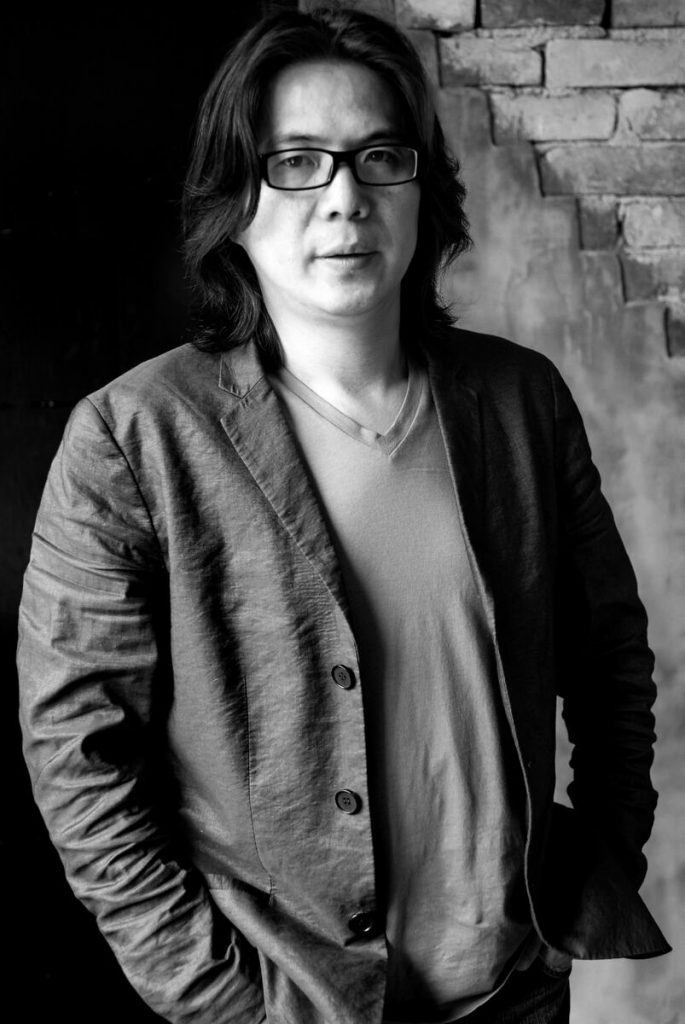 Senior Interior Designer
2021-2022 Most Influential Designer in China's Building Decoration Industry
2022 The 4th New Design List. China Innovative Design Person of the Year
2009 The 2nd China Top 10 Accessories Designers
2008 East China Region Top Ten Accessories Designers
2008 The 4th Shanghai Top Ten Outstanding Young Interior Designers
2008 China Interior Design Elite Award


Founder/Design Director of Shanghai Yicai Design Co., Ltd.
1998-2010 Teacher, College of Art and Design, University of Shanghai for Science and Technology
International Professional Member of IIDA (Interior Design Association of America)
Member of IFI International Federation of Interior Designers/Interior Architects
Director of Shanghai Designers Working Committee of the All-China Federation of Industry and Commerce Furniture Decoration Industry Chamber of Commerce
Senior Members-CEIDA - China Europe International Designer Association
Member of Institute of interior design architectural society of China
Member of the Interior Design Committee of China Interior Decoration Society
Professional Activities
Jury member of "EGGER Cup" Custom Home Design Competition in 2018
Judge of Daikin Interior Design Competition 2015
Jury member of Daikin Interior Design Competition 2014
2009 Daikin Interior Design Competition Judge
2009.08 Ultimate Decoration - China Accessory Design Summit Forum (Shanghai)
2008.10 City! Awareness - 2008 Contemporary Elite Designers Group Exhibition (Shenzhen)
2008.04 Guest speaker of the 5th "Four Cats" Design Salon of Modern Decoration
2005.12 China (Shenzhen) International Interior Design Art Week and Modern Decoration 20th Anniversary Celebration
2002.03 Editorial board member of the 21st century China's higher art colleges and universities art and design teaching classic large series
International Awards
2022World Architecture Community Awards 42nd Cycle
2022World Architecture Community Awards 41nd Cycle
2022 Architecture & Design Collection Awards –Gold Awards
2022American Muse Design One Platinum Award
2022 American Muse Design Two Gold Awards
2022 International Residential Architecture Awards Grand Prize
2022 New York Design Awards Silver Award
2022 Eduwik Award for Architectural Excellence First Prize
2022 Eduwik Award for Architectural Excellence, Third Prize
2022 The Architecture MasterPrize (AMP) Honorable Mention
2022 LOOP Design Awards Honorable Mention in Commercial Category (Portugal)
2022 Silver Award, 4th IDPA International Pioneer Design Awards, Japan
2022 Pioneer Award of the 4th Japan IDPA International Pioneer Design Awards
2022 Italy International Design Award for Innovation
2022 Finalist, FX Magazine Design Awards (UK)
2022 Finalist, WIN Design News Award (UK)
Domestic Awards
2012 "Lighting Weekly Cup" China Lighting Application Design Competition Shanghai Winner
2011 Top Ten Design Team of the Year in the First Shanghai Design New Force
2010 Shanghai Ninth Architectural Decoration Design Competition Model House Design Second Prize
2009 China Interior Design Competition Excellence Award
2008 China Interior Design Biennale Award of Excellence
2008 Sohu 5th "Venable Cup" Interior Design Star Blogger Competition National Finals Silver Award in Professional Group
2008 Shanghai 7th Architectural Decoration Design Competition Model Room Design First Prize
2007 Shanghai Sixth Architectural Decoration Design Competition Model Room Design First Prize
2007 "Golden Bund Award" Best Living Space Nomination Award
2007 FERICHI Cup "Interior Elite Designer" Competition Third Prize
2000 China Interior Design Competition Excellence Award
2000 China Interior Design Competition Best Work Award
1999 China Interior Design Award Honorable Mention
NOTHING STUDIO was founded in Shanghai in 2011 by Nathan HOU, a leading figure in French-style artistic design. The studios' business spans across premium private residences, commercial spaces, high-end hotels, and much more.
Over the years, NOTHING STUDIO has evolved into a comprehensive service provider for building renovations, landscape designs, interior design and furnishings, as well as art collection advisory. This is the result of our continued focus on French-style design, combining our global vision with deep understanding of Chinese lifestyle, and built upon over 20 years of project experience.
The studio has also established a complete vendor system to support the end-to-end execution of each project, and to ensure our designs are fully materialized into spaces that embodies the vision of their occupants.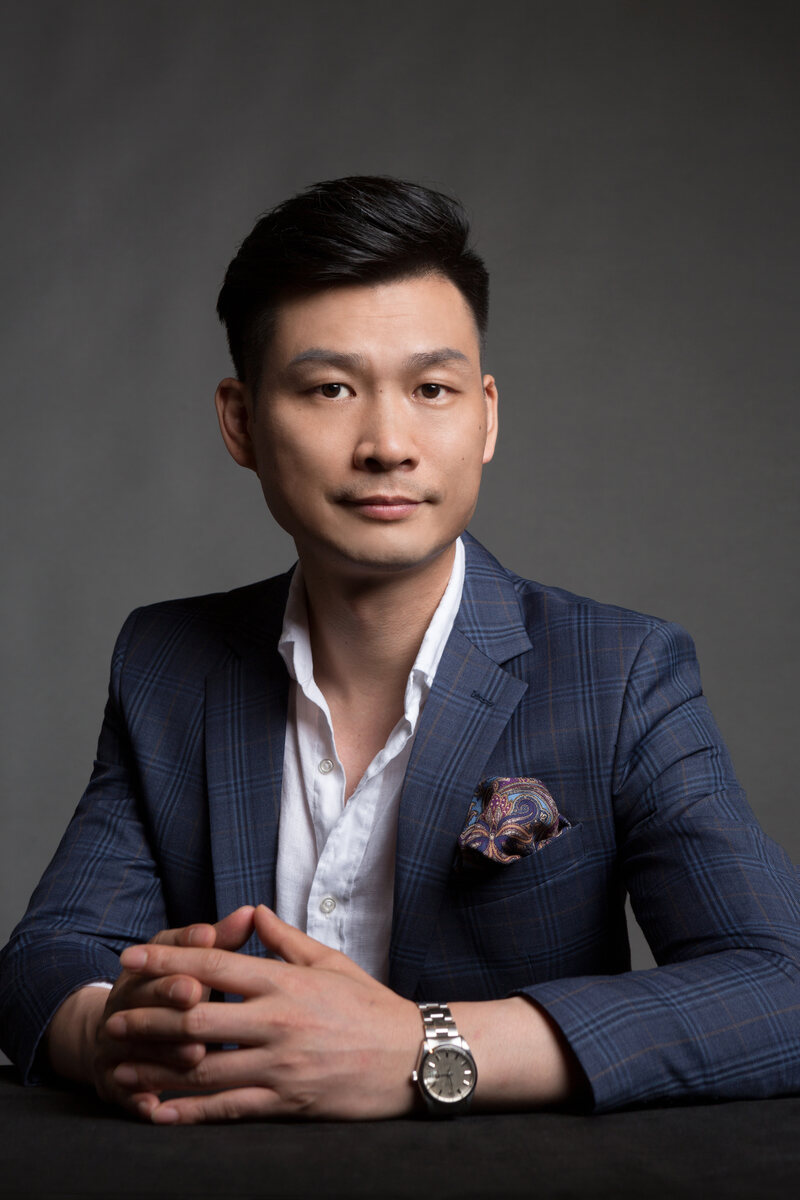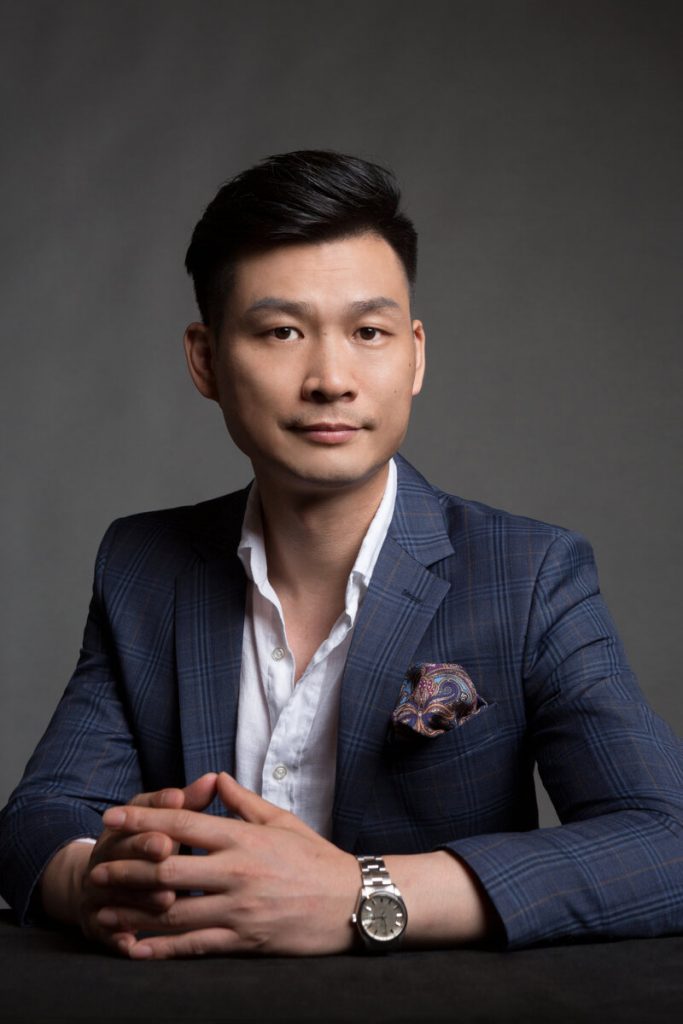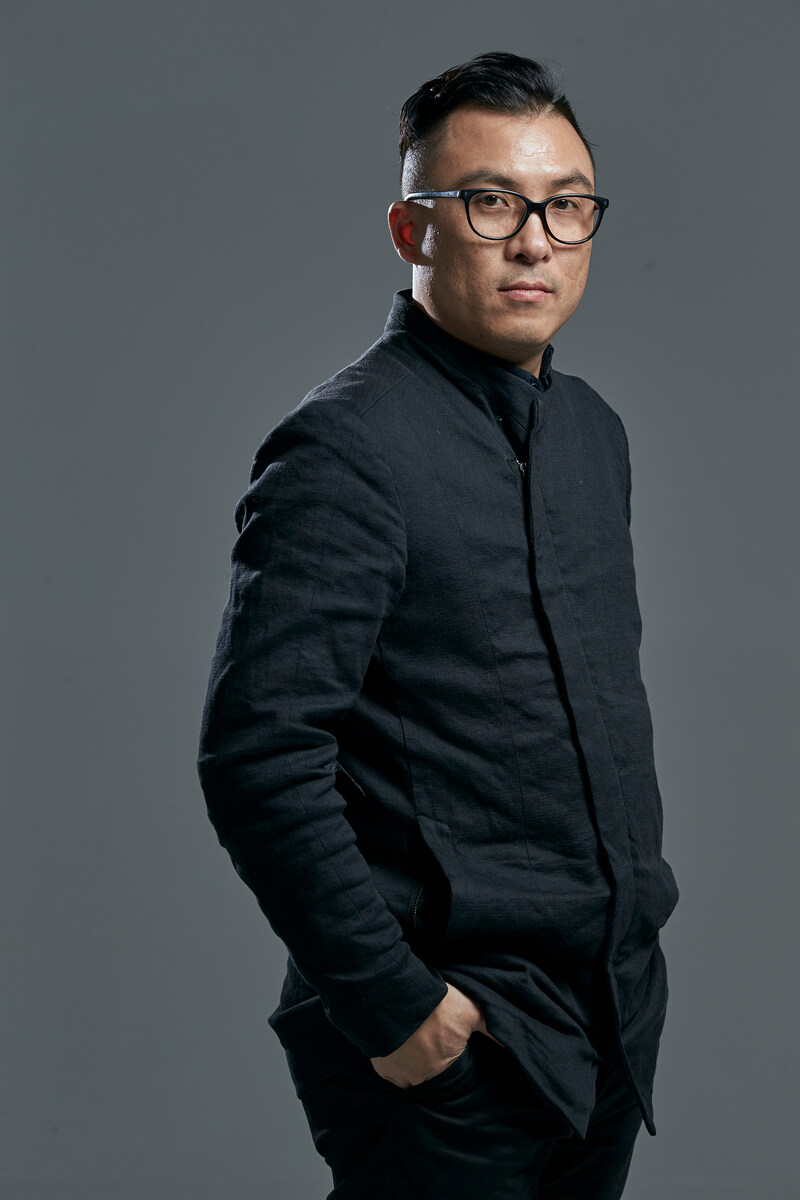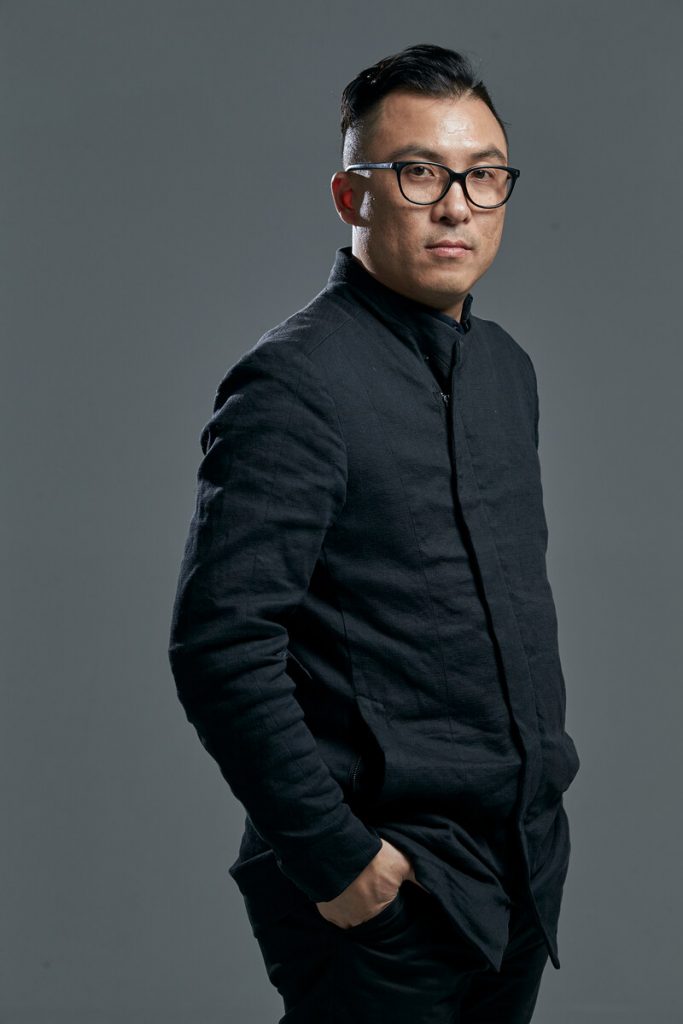 Since 2001, he has been engaged in design work, and has been committed to the private residence design of noble people and boutique small commercial space design field. So far, he has completed hundreds of villas and high-end apartment design projects, brand stores, fashion restaurants, boutique hotels and other works all over the country.
Partner of Upspace Beijing Founder of Horizon Design Vice Chairman of Creative Design Center Council of China Council for the Promotion of International Trade
Shanghai International Design Week instructor
Vocational certification and position
Professional member of China Interior Decoration Association
China CBDA registered senior interior architect
China CBDA registered senior residential interior designer
Master of Interior and Space Design, Polytechnic University of Milan, Italy
Master class in Luxury Hotel Design, School of Fine Arts, Tsinghua University
Senior design Economist, Shanghai University of Finance and Economics
ADCC School of Living Arts Humanistic Aesthetics
His works have been published in Sina Household, NetEase, Phoenix, Fangtianxia, Tencent and other media.
Honor received
Silver Award of the 5th China International Space Environment Art Design Competition (Nesting Award)
China CBDA awarded 2013-2014 Top 10 Most Innovative Design People Award
The design works were exhibited at the 9th China International Architectural Decoration and Design Art Fair
2015 China Home "Create Space" design competition "villa category" gold medal
Won the 2017 China Design Brand Conference - Young and middle-aged Outstanding Design Brand Figure Award
In 2018, I was specially appointed as the designer review Committee by the Nesting Award
2018-2019 China Young Designer Pioneer List (national) TOP 100
2020 China Design Space Aesthetics Award
Installation work "Insight" was selected into the 2020 Guangzhou Design Week "City Expression" installation design exhibition, and won the honorary title of "2020 China Design Business Card"
His work Rong Ting Mei Mansion Full House Customized Exhibition Hall was selected in 2020-2021 China International Interior Design Yearbook
2020-2021 Shanghai International Design Week Jinliang China Design Award
In 2021, he was invited to become the brand promotion ambassador of Cezanne Impression Tile
2021 The Third Japan IPDA International Pioneer Design Award
2021 invited to become the China-Japan Exchange Ambassador
2021 ID+G Golden Creative Award International Innovative Design Award
Design concept
Forward-looking, comfortable and artistic.
An advocate of "organic space" design