Yunpu Pilates Flagship Store
Winner of

2022

Innovation

Prize
Design of
Leisure and Entertainment
In Sunciel Square in the bustling Xinhui District of Jiangmen City, there hides the Yunpu Pilates Flagship Store, a Pilates life house, that withdraws from the outside world. Commissioned by the proprietor, the design team turns it into a sport space of both motion and quietness. It keeps visitors away from the hustle and bustle of life and, through this performance art, gets people fully relaxed while seeking the peace of mind.
No single movement in the Pilates art is arbitrary. People need to control ideas through muscles to complete every action. Therefore, the designer magically turns great many arcs into the control of power, so that the lines shuttle orderly in the space, to create a soft space extension atmosphere, and embody the elegant and soft characteristics of the Pilates.
The Pilates exercise is also a quest for the peace of mind. In the design of the whole space, the design team focuses around the idea of peace and power to guide people into the world of Pilates through materials, colors and textures.
The space area of the Yunpu Pilates Flagship Store project reaches nearly 1,000 square meters. The first floor is mainly reserved for Pilates sports and business negotiations, while the second floor is mainly for office function. The spiral staircase connects the first and second floors, blurring the boundary between the two. Besides, a SPA area is set up inside the venue to allow people to find a physical relaxation here.
In addition to providing individual training and restorative massage therapy for women, it furnishes regular group courses. The designer plans these service functions in two key spaces, respectively. Among them, the group courses take up a large space area, which adopts large French windows, so that the natural light shines through the glass into the room, and makes the place the focus of the entire space. The private training area is separated into three rooms, allowing the members to enjoy the fun of being alone. While meeting the needs of the exercise itself, the mirror expands the continuous free curves, reflecting the quiet spatial tension. The whole space abandons gorgeous decorations, and instead applies texture art coating to incarnate the plain, natural textures of the space. The primrose yellow, white and creamy-white hues blend with each other to soften the whole space atmosphere with warm lights. The same is true of green plants. By placing green artworks and plants in various areas of the space, the design team creates a relaxed and quiet atmosphere to relieve people's stress and tension. Entering the venue, visitors are pleased to see that daily supplies and facilities are placed neatly and orderly.
The ultimate goal of Pilates is to heal people's minds and improve the quality of life. Here, the tranquil environment enables people to slow down, take the burdens off their shoulders, and experience a real slow life.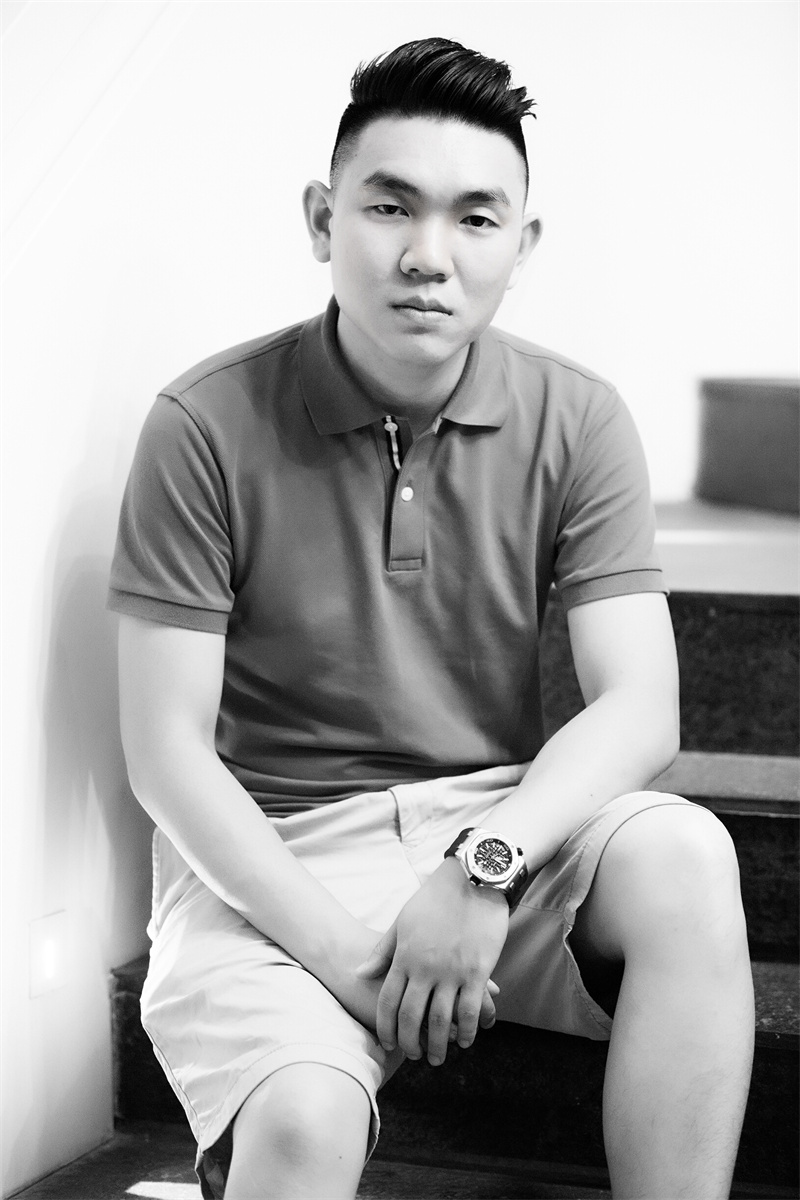 Design by ANSON, CI CHAI UN
raduated from the University of California, Los Angeles, US. (UCLA), major in Architectural Design in Master Degree. Design concept: people and nature Good at Design style: modern minimalist design style Participated in projects: Shenzhen North Railway Station; Shenzhen Four Seasons Hotel;