Tianjin TIANYAO sales center
Winner of

2021

Innovation

Prize
Design of
Real Estate Sales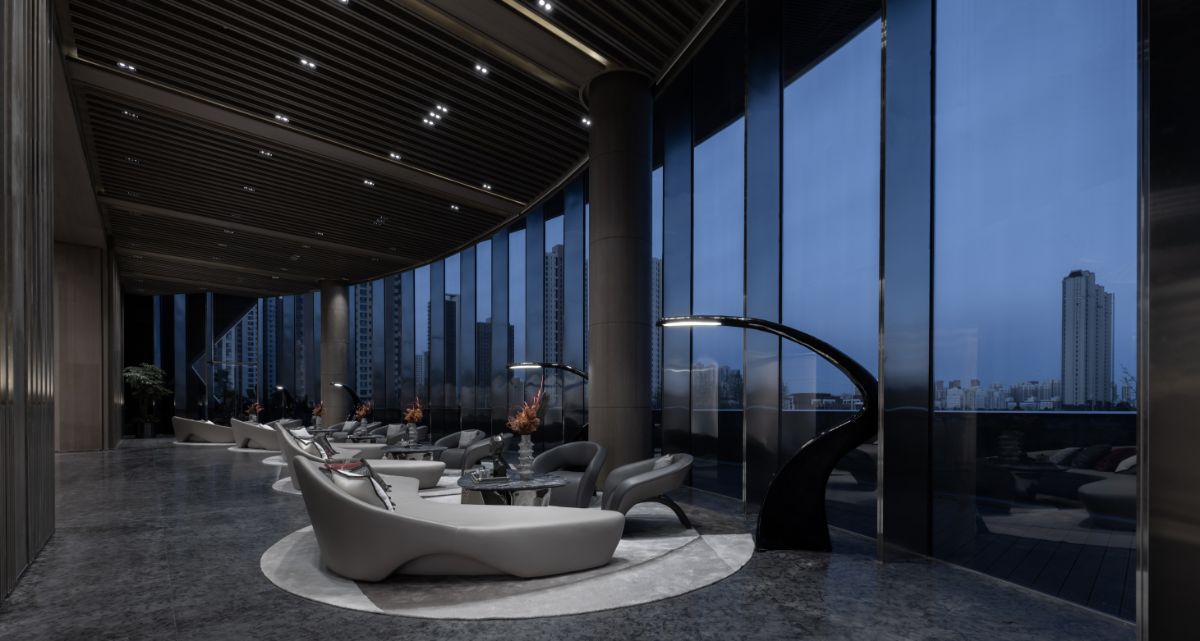 Longhu Tianjin TIANYAO sales center project is located in Meijiang plate, with convenient transportation and prosperous. The project focuses on the elite class of the urban spire and creates a high-quality circle club for them, not only creating a series of spaces, but also creating a yardstick of urban life in the world.
The interior design is associated with the yacht culture of "facing the sea" from Tianjin, the gateway to the North Sea, and also represents the leisure lifestyle of the newly rich groups.

And take this as the inspiration, with the hull structure corresponding to different levels of space, explore more possibilities and give full play to the function of space.
Use the contemporary design context to break the inherent impression of the sales office, and use more front-end and more topical forms of expression to blur the boundary between business and art space

Design by Shenzhen Dacang Design Consulting Co., Ltd
Dachang design advocates fine design, emphasizing value mining, product innovation, quality stability, and high reduction of design drawings and project completion effect.
Dachang design is a well-known brand interior design company in the industry, with a senior design team of nearly 100 people. Based in Shenzhen, Dachang design has branches in Beijing, Shanghai and Wuhan, focusing on providing high-quality interior design services for high-end customers at home and abroad.
Dachang design was founded in 2010 by Mr. He Yi, who has been designing Shengeng real estate for many years. The company has established strategic partnership and good cooperative relationship with well-known real estate group companies such as Vanke Real estate, Longhu real estate and Yuzhou real estate through unique ideas and high-quality services. At present, the company has more than 100 interior design and soft decoration design projects in Chongqing, Wuhan, Nanchang, Nanning, Shenyang, Changchun, Yinchuan, Fuzhou, Zhengzhou, Changsha, Qingdao and the Pearl River Delta, which have been highly praised by the owners, won international awards and gold awards and awards from the owners, and has become a high-quality service provider for domestic medium and high-end real estate enterprises.
Dachang design has grown into an influential and representative well-known design brand. In the future, we will not only provide soft and hard decoration indoor integrated design for high-end real estate, but also provide professional design and consulting services such as education, old transformation and activation projects.