Tiantai Zaozhuang Fengming Yijing Sales Center
Winner of

2021

Innovation

Prize
Design of
Real Estate Sales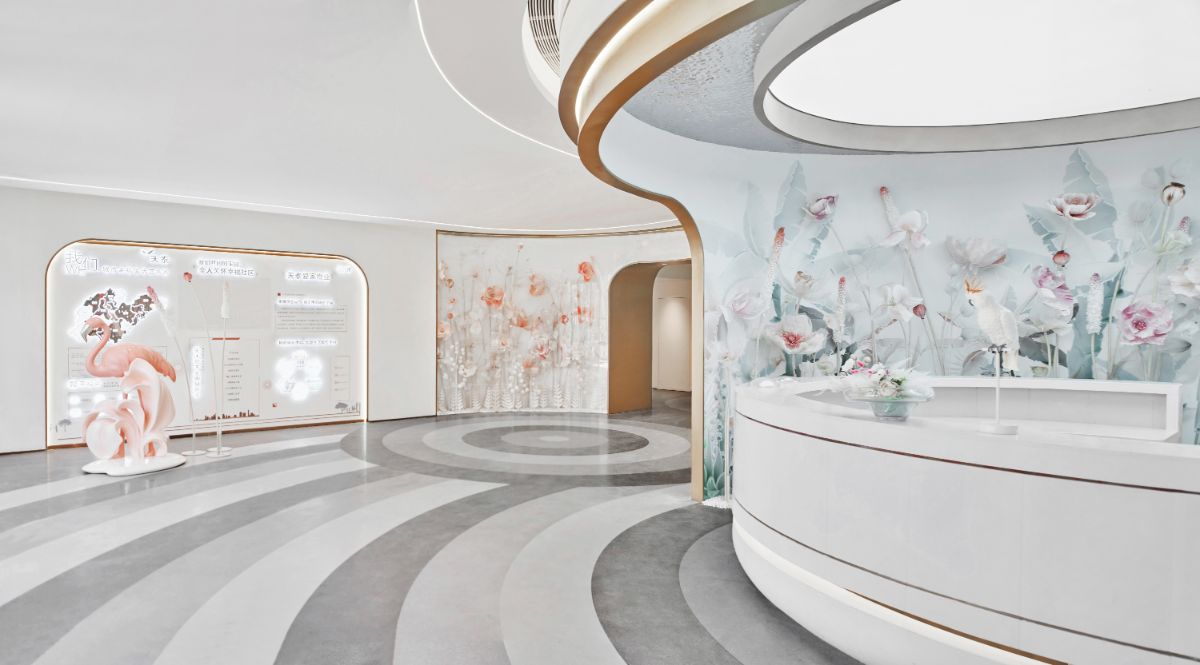 The theme of the project is "Kinetic Paradise", and the 2021 Kinetic Cup annual celebration is conceived as an invitation to all. The designers sought to create an interior space close to nature and ecology, adding a fantasy storytelling, so that each guest can expand their horizons and enhance communication in the gathering, and release active emotions and happy factors through sports.
Entering the reception vestibule, under the patient guidance of the forest receptionist, the magnificent atmosphere of Phoenix Wood is directly reflected in the eyes, and the colorful natural elements form a magnificent forest scene. The waterfall under the sunlight forms a unique and gorgeous scenery, and the cheerleading team formed by small elephants is here to cheer for the participants, where all animals live together in peace without distinction.
The space and light of the negotiation area reflect the quality of the Mori system. Everything is renewed at this moment, where you can enjoy the afternoon at ease and feel the time flowing slowly like a stream between your tongue and fingers.
Children also have their own corner of the world, mini soccer field is their carefree playing field, can play with friends to the fullest. Landing from the slide, the bubble ocean pool completely breaks free from worries and ushers in innocent laughter.

Design by MOD Architectural Design (Shanghai) Co., Ltd
MOD Architectural Design (Shanghai) Co., Ltd. was founded in Shanghai. It is a comprehensive design team composed of more than 120 diverse and professional young emerging designers.
We mainly focus on the development of cross-border projects in interior design, soft furnishing design, and related fields. MOD, as a company with active development in many fields, attracts a group of enthusiastic, talented and thoughtful designers with different cultural backgrounds to jointly promote innovative projects. It is precisely because of the strict selection of projects, unique design methods, and collaborative working environment that our designers have a good learning and development platform and can work in the cutting-edge of design and a friendly and cooperative atmosphere.