Sichuan Blockchain Industry Innovation Center Exhibition Hall
Winner of

2021

Innovation

Prize
Design of
Commercial Space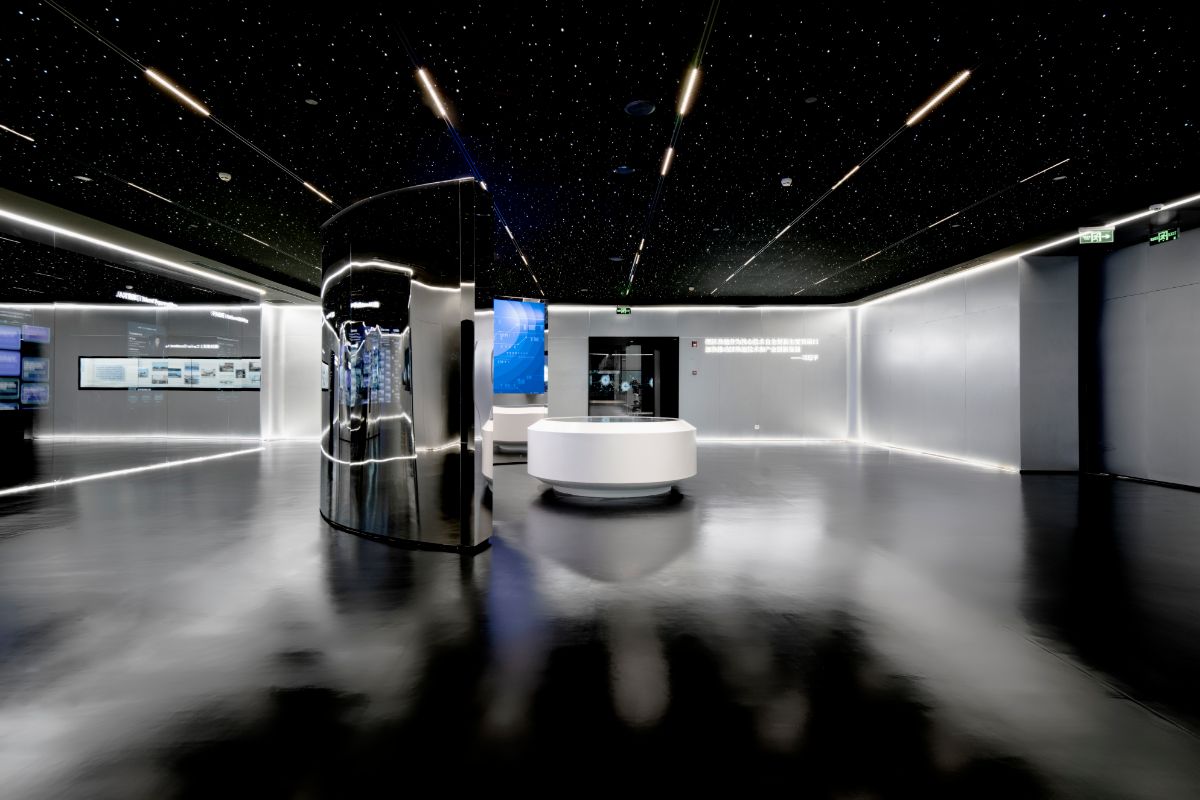 On January 16, 2020, of Building B of Jiaozi Financial Technology Center named as "Block Chain Mansion", was officially unveiled, with a total area of 15,000 square meters. The Block Chain Mansion focuses on the development of the block chain industry. In order to comprehensively explain the block chain technology and the vigorously development of blockchain-related technologies of Jiaozi Financial Technology Center. It will be designed as the "Sichuan Block Chain Industry Innovation Center Exhibition Hall" in 2021.
Our needs to do is perfectly integrating smart technology and sensory emotions on the basis of space experience, and creating an architecture space which regards the multimedia and soft curves as space guidance, and combines artistic composition with high-tech, futuristic, and artistic sense.

Design by Sichuan Blackstone decoration construction engineering co., ltd
Sichuan blackstone decoration construction engineering co., ltd was established in 2011. Since its establishment, the company has been focusing on providing high-quality design and construction services to high-end customers such as hotels, restaurants and office buildings. There are many successful cases, such as China Mobile Games, Pinguo Technology, Mo Long Technology, Gujia Home, HTL and other projects, and has established good cooperative relations with large industrial parks such as Jinniu Wanda, Global Center and Software Park.