Huayu Jin Xiu Jiang Shan Sales Center
Winner of

2021

SILVER

Prize
Design of
Real Estate Sales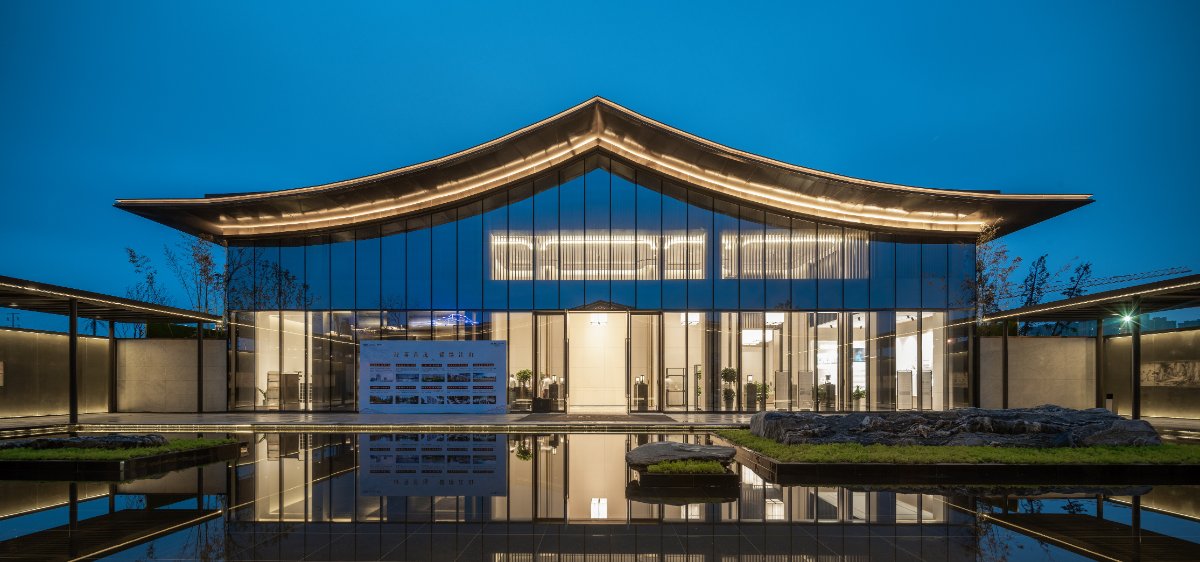 Liu'an is a city with a long history and culture. There are many factors that need to be considered in urban renewal. It not only needs to carry the functions of today's city, but also retain the historical context of the city and give it the vitality of the new era. In the design of this project, we tried to create a diversified open space by extracting some design elements from Chinese traditional culture, following the simple and modern artistic design methods, and forming a low-key and luxurious experience atmosphere. The project interpreted the space with fashionable forms and personalized visual language, looked for a balance between traditional forms and popular fashions, so as to become a "Liu'an Cultural Center" that blends ancient and modern together. In the front hall, the addition of a large candlestick device makes the space more orderly and makes the space more free and inclusive to the public. The pendant in the sand table area is inspired by the shape of the hard-mounted wooden grille. We created a new presentation through deconstruction and reorganization to increase the sense of order and momentum of the space. The design of the deep negotiation area incorporates more avant-garde contemporary colors and design techniques. In contrast, the design of the tea room retains more classical Chinese elements. The space provides tea sharing and exchange meetings, tea tasting exchanges, book sharing, and cultivation of sentiments.

Design by Maudea Design Studio
Founded by Mr. Mao Mingjing in Shanghai in 2011, MAUDEA design is a diversified design experience partner design firm, committed to providing international interior, home, commercial, graphic and product design services for first-class enterprises in different industries, and has won many international design awards.
MAUDEA design adheres to the rigorous design attitude of creating a connotation space full of profound cultural heritage and rich emotion. With the design concept of globalization in mind, we believe that the design is not a representation, but a reflection of the state of mind so as to express the aesthetics in a meticulous and rich way.
After 10 years of rapid development, MAUDEA design has nearly 200 team members. It has provided interior design and consulting services for more than 50 real estate groups, and has been highly recognized by Vanke, Sunac, Greenland, Jinmao, Xincheng, Xuhui, Renheng, Jindi, Zhongnan, Fuli, Zhengrong, Rongxin, Xinli, Jianfa, Midea and Lujin. In the Asia Pacific region, the firm also cooperates with world-renowned architects to create high-level and challenging cutting-edge projects.