Winner of

2021

SILVER

Prize
Design of
Soft Decoration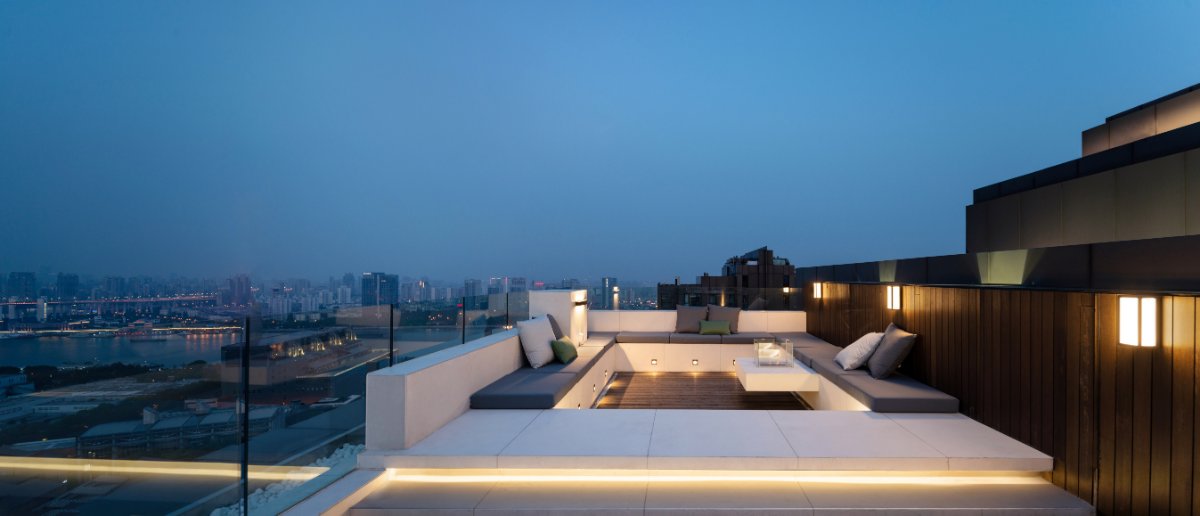 Project name | Huangpu Beach Garden
Project area | 480㎡
Interior design | seamless design
Soft Decoration Team | D.DESIGN Shangdi Soft Decoration
Soft Decoration Design | Ying Huadong
[Delivery of Hardcover of Huangpu Beach Mingyuan]
If hard outfit is the shell of space design, then soft outfit design is undoubtedly the soul.
The owners are 90's newlyweds, and the delivery room has a large area of contrasting black and white finishes. Taking into account young peple's pursuit of a colorful life, the designer uses a wide range of low-saturation color block furniture in the application of soft decoration colors. Compared with Morandi's freshness, the designer chooses thicker low-saturation colors and overall Hard outfits complement each other.
From the perspective of the overall atmosphere, the black, white, and gray tones of the hard outfit are balanced and harmonious, focusing on a strong painting feeling. Each piece of furniture establishes a relationship with his space, exuding a simple form, but emphasizing its texture and retaining the delicateness of viewing. Different pieces of furniture have their own different colors.
"Hopebird" stands proudly on a high place, dressed in 24kt gold hand-painted, gazing at the horizon, leading the owner to look forward to the future.
The sofas and single chairs in the upholstered furniture use heavy color frosted fabrics, combined with the wall copper plate to customize the wall decoration to cater to the calm atmosphere of the hard outfit materials, highlight the color and retain the depth. The bosa primate ape-headed flower on the coffee table adds a bit of mystery to the living room space.
The floor lamp designed by Philippe starck is like a guard holding a machine gun, standing in the corner silently guarding it. The three-point cube chandeliers on the top surface are customized to echo the cube of the coffee table. "Hermes" in the leaf world and Hermes silk scarves live in harmony, and a light stand gives you the greenery of the whole tree.
Hermès silk scarves are mounted as decorative paintings, which exerts ten times the effect of silk scarves. The little zebra running among the flowers enlivens the calm atmosphere of the restaurant. The round high-gloss chrome-plated flower vessels are like an asteroid, and the restaurant space is fully contained in the body. . The study of contemporary young people is a little bit less scent of books, and replaced by the user's hobby collection. From the choice of desks, you can see the user's pursuit of freedom.
The master bedroom space discards redundant furnishings and keeps the most comfortable state of the bedroom. The color weakens the periphery with the bed as the center. In the main bathroom space, the original bathtub is removed to expand the use of the basin. The super-large double basin design can satisfy the male and female owners to wash at the same time. The original yellow titanium metal elements are used with metal mosaics to give a sense of luxury. The curved mosaic floor and black marble door panels create a dark and modern space.