Heaven Age Exhibition Center
Winner of

2021

SILVER

Prize
Design of
Real Estate Sales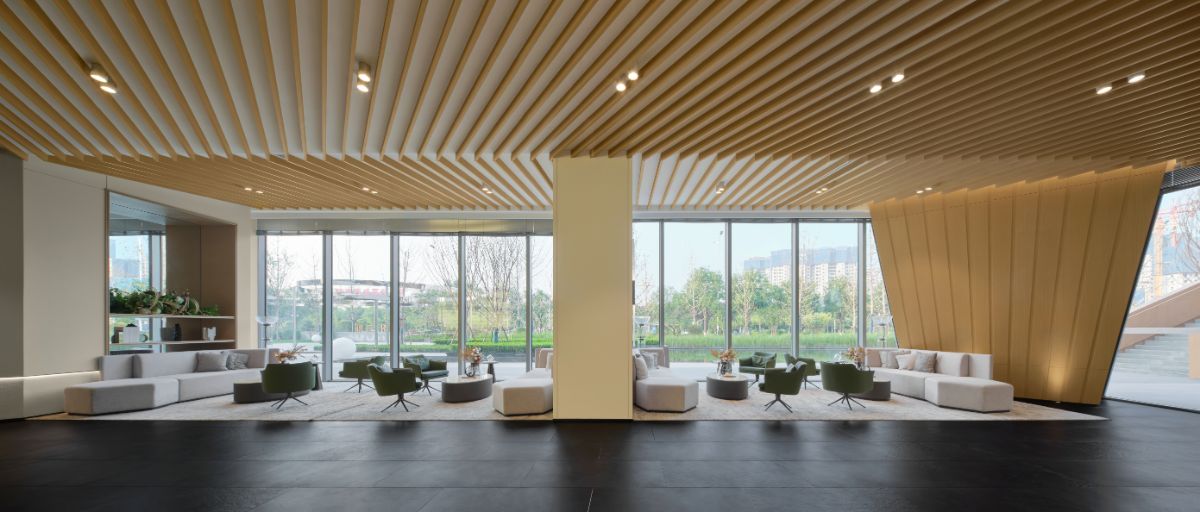 The overall space takes a "healthy lifestyle" For the design concept, it is combined with the innovative practice of lifestyle to create an indoor space that is easy to access and can enjoy extraordinary experience for guests. The shape of triangle is used to metaphor the form of tent, interpret nature with special symbols, and awaken people's desire to get close to nature. The light illuminates the sand table area through the wooden shutters on the ceiling, showing The beauty of light and shadow; at night, the lights cast rich light and shadow in the space through the grid, making the atmosphere of the lobby warm and attractive.
In the architectural design, the technique of trapezoidal wall interspersed and inlaid is derived into the interior design to form the harmonious unity of space and architecture. The tall space gives a strong visual impact and is impressive.
The design aims to reproduce the feeling in nature. The overall use of natural wood tone weakens the sense of distance; the rich green landscape makes people feel a comfortable and warm atmosphere. There is no affectation in the combination of black floor tiles and light wood walls, revealing the original beauty of the materials.
The warm and moist wood, treated with different details, presents a variety of levels and light and shadow effects, such as thick and light, flat and convex, oblique, depth and so on. It is eye-catching and has endless meaning.