Zhengzhou Shangdu Fuyuan Exhibition Center
Winner of

2021

Innovation

Prize
Design of
Real Estate Sales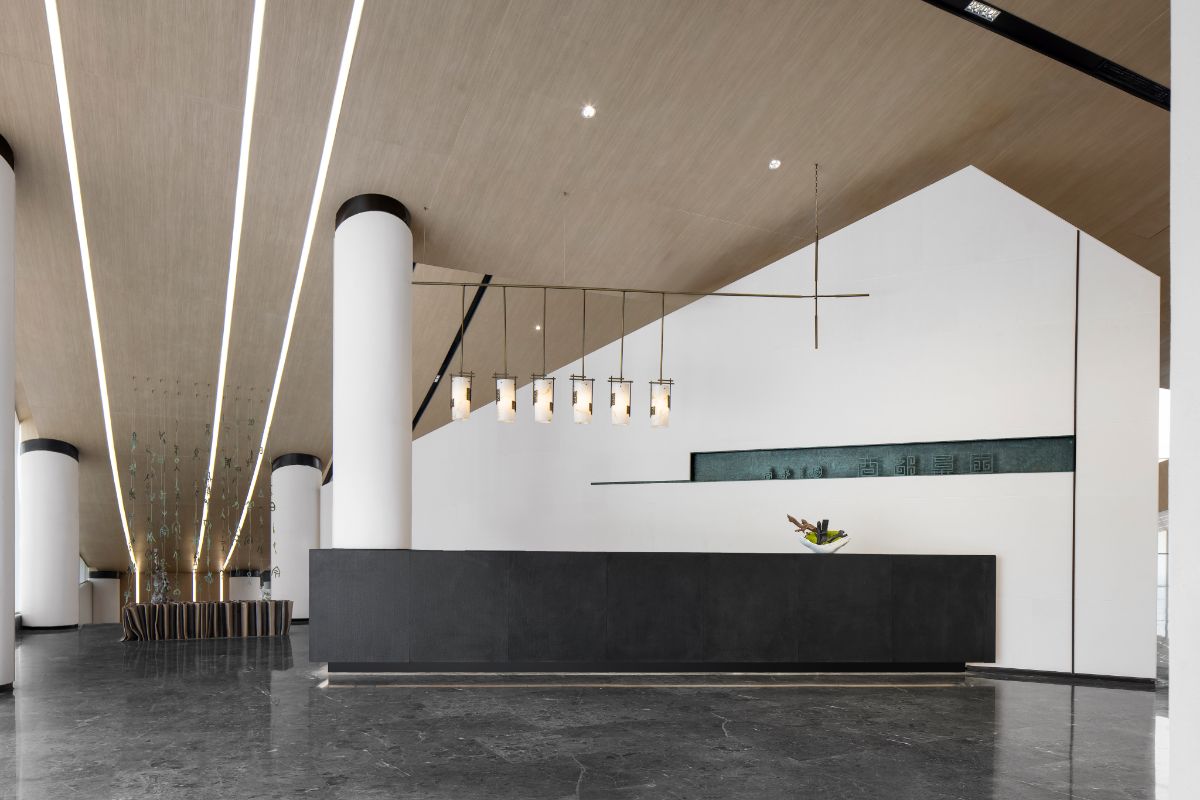 Light and shadow, dynamic and static, in the traceless design technique, two meet, natural. The minimalist space design outlines the pure and natural design temperament with a large area of white, and the large area of floor to ceiling windows introduce the outdoor landscape to build a natural poetic life in seclusion.
A large area of log color makes people relax and produce a natural sense of closeness. A large area of French windows are introduced into the outdoor landscape, making the perfect combination of nature and humanities.
In the scene area, bronze, black and brown extracted from Shangdu culture become the main components of color. Through the structural "contrast" design method, the strong contrast in local form and color to break the visual balance, have visual conflicts with the rational space, constitute the artistry and difference in the space, form a strong memory point, and it is the soul in the space.