Fuzhou Construction (Group) Corporation "Architectural Design and Production Base" office building space interior design scheme
Winner of

2021

Innovation

Prize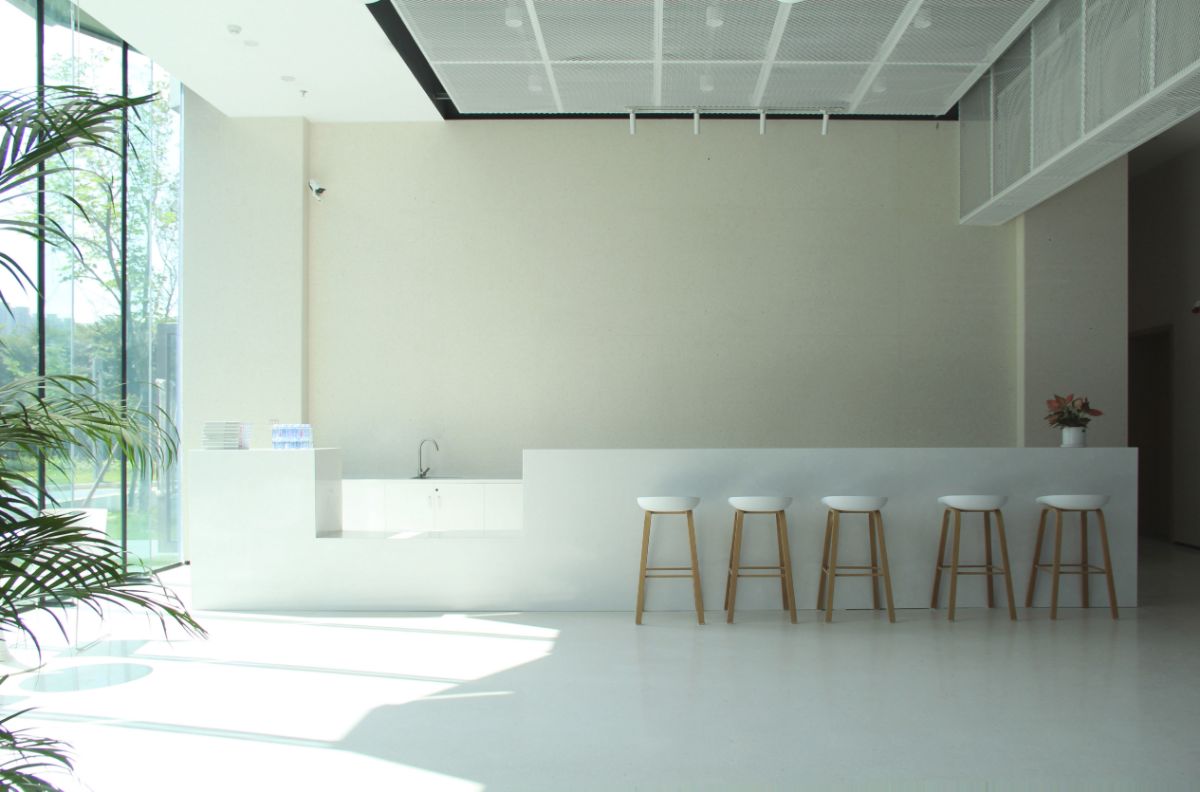 Fuzhou Construction (Group) Corporation "Architectural Design and Production Base" office building space interior design scheme
This project is the interior design of the office building "Architectural Design and Production Base" of Fuzhou Construction engineering (Group) Corporation. The interior design includes the ground and underground space.
As an extension of architecture, interior design continues the sense of texture of architectural appearance to integrate interior and exterior, creating an interior design space with architectural sense. The interior is designed with black and white terrazzo, while different colors adorn each floor to increase the identification of the floor.
1. In the design, the new technology is used to achieve the prefabricated indoor.
(1) Assembled floor
The new application of anti-static 0A network floor retains its all-steel structure, making its bearing capacity and impact resistance strong; At the same time combined with lightweight concrete, reduce noise and enhance the feeling of feet...
(2), assembled smallpox
The finished integrated lamps with perforated aluminum pendant create a bright public transportation space. In the open office area, colored glass fiber hanging sheet is set up, which is beautiful and has sound absorption effect.
(3), assembled wall
Traditional light steel keel partition wall is fully filled with sound insulation cotton, combined with bamboo fiber veneer and cement fiber panel, to achieve sound insulation and beautiful assembly wall.
2, modular design, while reducing the cost, improve the experience of interior space
Modularization of office space. Each office adopts the same design module, and the finely designed module is applied to the whole building to accurately meet the use requirements and reduce the cost.
Modularization of bay window nodes. Because the external wall panels in prefabricated buildings have structural hanging points, the bay window node modules in interior decoration design can cover the hanging points while meeting the use functions.
Design by Liying Zhou & Dandan Zheng