InfiRay Comprehensive Building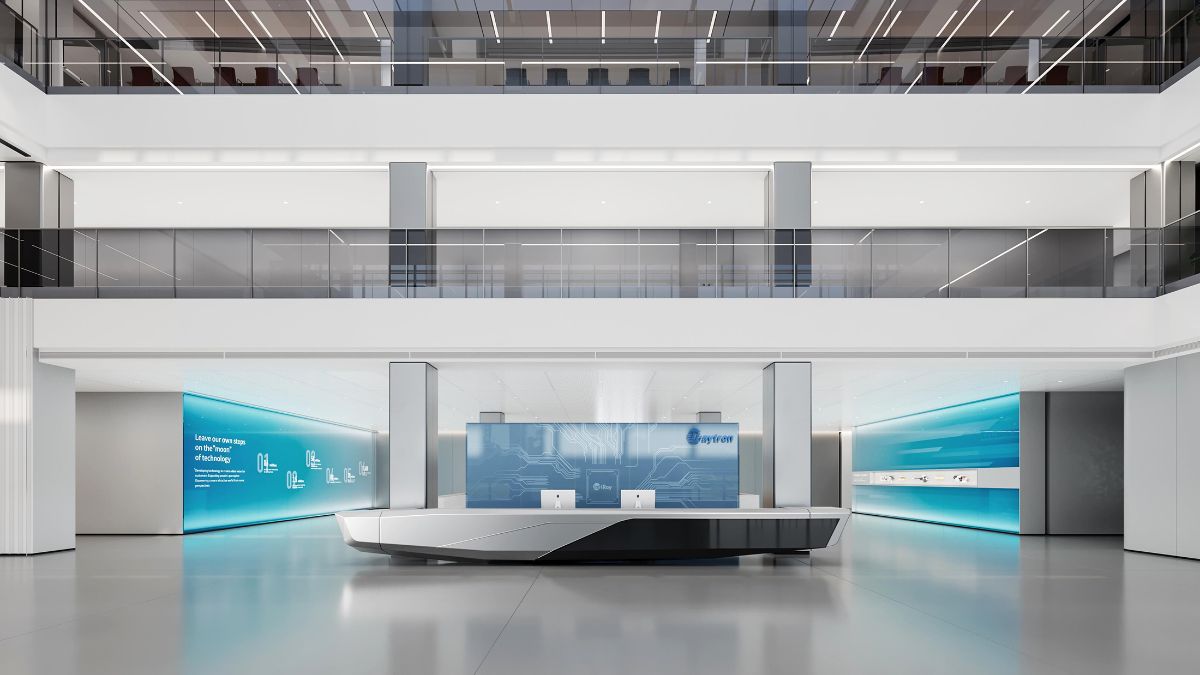 InfiRay Comprehensive Building boasts an innovative hybrid workplace design, moving beyond the constraints and monotony of traditional layouts to craft diverse spaces infused with vibrancy and fun. The primary goal of this project is to alleviate the work pressure faced by employees in the infrared industry as they strive for heightened levels of professionalism and precision, while simultaneously boosting their enthusiasm and igniting creativity.
Adorned with houseplants on every floor, the entire workplace radiates a palpable sense of energy and vigour. The color palette in the lobby and office areas is primarily black, white, and grey, enlivened by accents of InfiRay's signature red to bring the brand to life. This is complemented by the warm tones of natural wood and the lush greenery. Together, these elements counterbalance the cool hues, creating a cozy atmosphere that seamlessly integrates natural elements and vitality. This harmoniously balanced setting provides employees with a visually soothing ambiance, and help them get refreshed for optimal work performance. igniting creativity.
The lobby is designed with a staircase at its entrance, facilitating vertical access to the second floor. This thoughtful design not only maximizes space utilization but also promotes eco-friendly behaviour among employees as they move through the area. The staircase is divided into two sections—the right side is dedicated for passage, while the left serves as a relaxation and socializing area. This latter section is decked with wooden boards and adorned with cushions of various colors to enhance visual appeal. To add another layer of aesthetic interest, the company logo is printed on the side grating of the staircase, creating a dynamic visual effect as viewers change their perspectives. This design approach subtly infuses a playful element into the space.
By partially lifting the ground, incorporating semi-enclosed steps, as well as utilizing gratings, folding screens, and glass partitions, this space design effectively defines various functional areas while seamlessly integrating them. This approach not only achieves organized functional zoning but also fosters a spacious and open atmosphere. Moreover, the building features several multi-functional areas where furniture can be freely combined according to the specific needs of employees. This ensures flexibility in spatial arrangement, resulting in a space that is conducive to interaction and full of personality.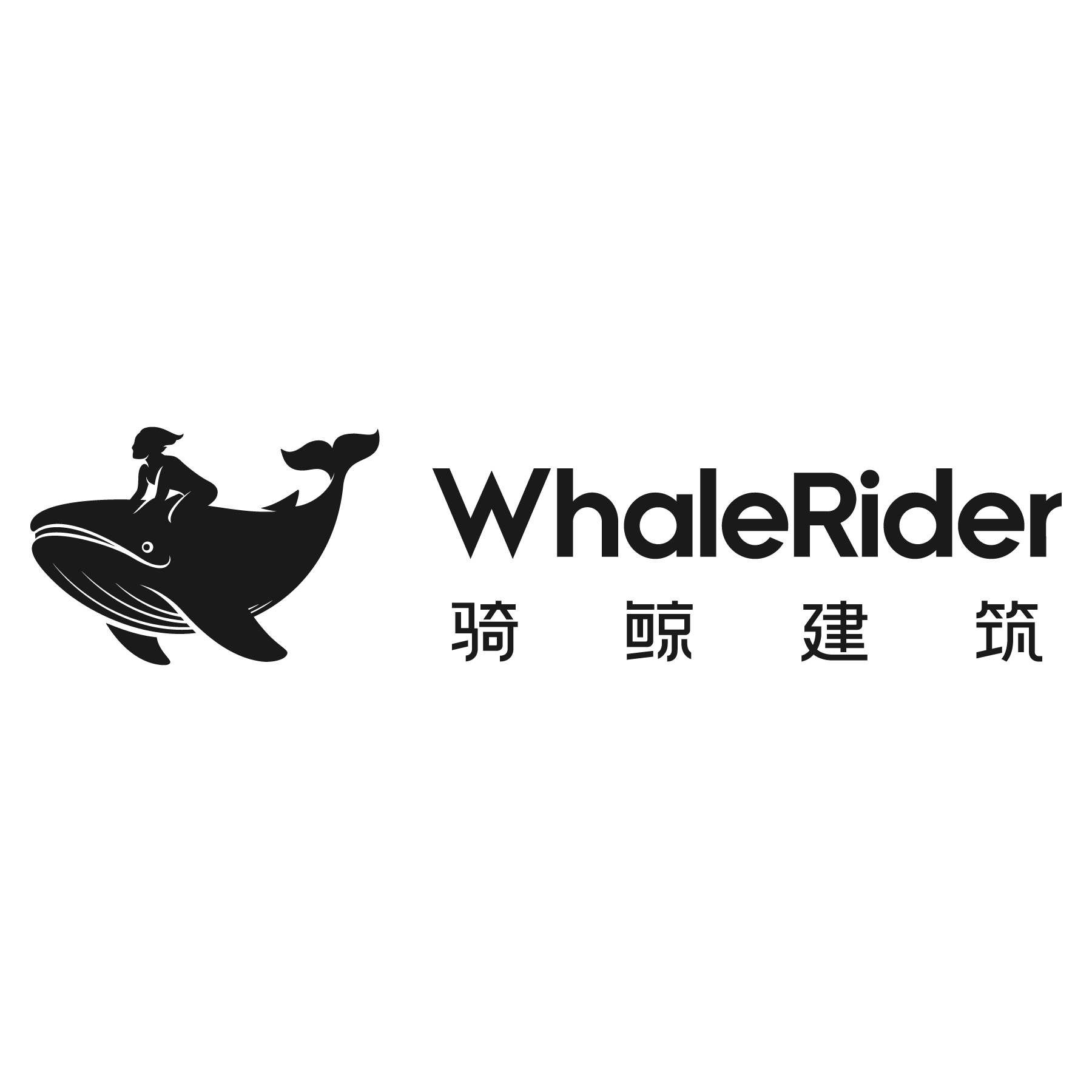 Design by WhaleRider Architecture
WhaleRider Architecture is founded in 2016 and located in Suzhou Dushu Lake Higher Education Town. As a construction company focusing on the space creation for ideal experience, WhaleRider Architecture, around key projects of headquarters enterprises, gives full consideration to the design and construction abilities in multiple dimensions like brand experience, display or reception space and office space, to create an integrated systematic solution for the whole cycle. WhaleRider Architecture views its mission in life as building unique individuality with profound influence.