Spatial Emotions Trigger Creative Sparks Design for Botong Investment Office
Design of
2. Character Award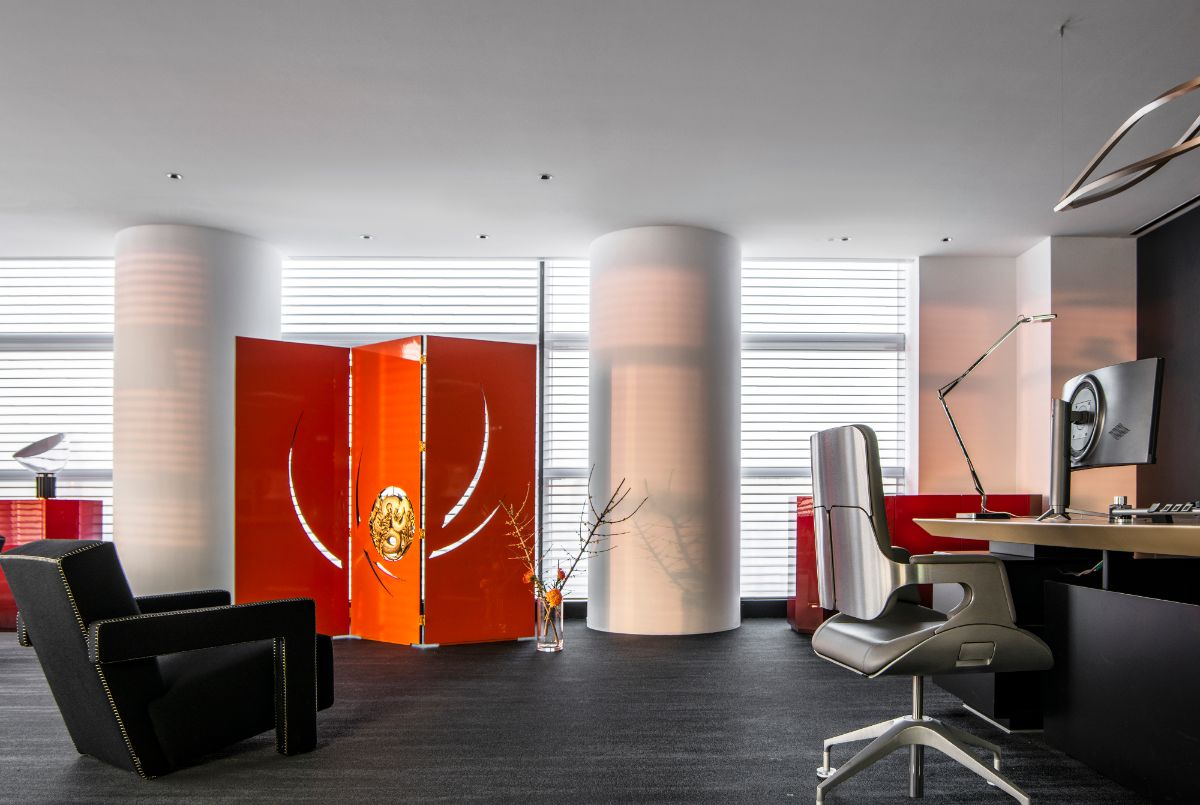 Project Area:1000 m²
Project Year:2020.9
Project Location: Beijing
AFFD design, led by GAO Zhiqiang explores the influence of the space design on user's emotions and behavior patterns, and makes the space scene trigger people's emotions gradually. BOTONG INVESTMENT Company, occupying nearly 1000 square meters with 180 degree wide angle of vision, BOTONG INVESTMENT would like to present a professional and rigorous attitude to the clients and employees through the office environment, so interior architect Gao Zhiqiang was invited to design for their new office.

Seven middle panel walls with two-side glass walls divides the long strip space into several different functional areas, including CEO room, investment department, front desk, conference room and the VIP meeting room. When 2.3-meter-wide entrance glass door slides open slowly, a hand-made sculptural brass front desk could catch your eyes when you first step into the space. CEO room is free from the inherent shackles, designed as a transparent office providing conversation area for two people and up to five people. There is no barrier and partition between each other, so as the communication between the boss and employees.In the larger multi-functional area, the arrangement of the furniture was the same way as decorated in the CEO room. Employees were flexible to talk and sit here. The furniture could be moved and the space could be upgraded for parties or road shows. The tea room is designed as a stylish independent island, creating a relaxing tea break area in a tight and busy office environment.
In the project of BOTONG INVESTMENT, the nature of the company determines the emotions shall be conveyed by the space. As a designer, the founder of spatial emotion design, Gao Zhiqiang is specialized in observing the relationship between the space and space users, insight in balance the individual and entirety, applying colors, lights, sounds, smell, feelings and size to create a work full of humanistic care, temperature emotions, to make the users shape the space and also be shaped by the space at the same time.