Rudong Zhongjun World Sales Office
Winner of

2021

Innovation

Prize
Design of
Real Estate Sales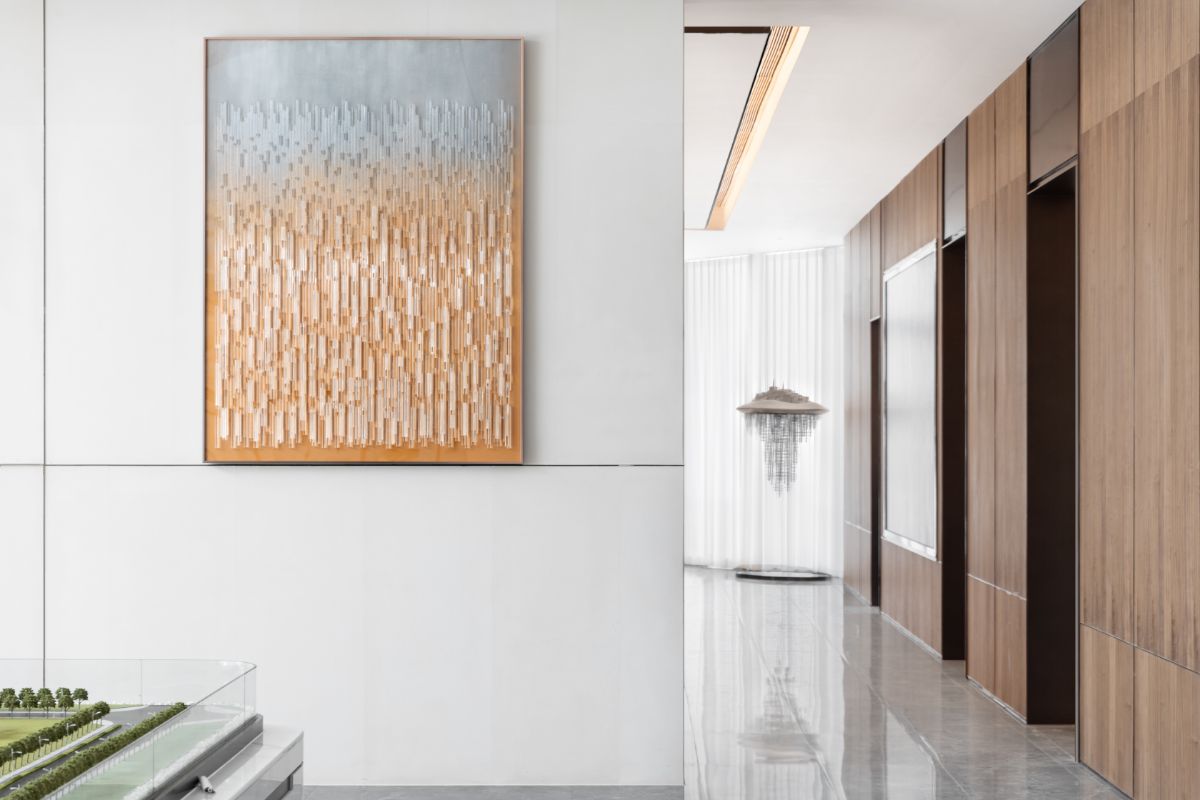 The streamlined design in the light and shadow space, the modern style incorporates a trace of oriental elements, and the collision of contemporary trends and modern oriental styles is the design concept of Rudong Zhongjun World City.
The overall spatial layout is orderly, regular but not lacking in vividness, neat and not lacking in interest. The sunlight travels freely in the space, and the reflected lines dance happily on the wall. The blending of color and material makes the whole space high-level and interesting. The interweaving of light and shadow makes the whole space full of movement.
The vast sea area and the vast tidal flats are a major feature of Rudong, so the whole design is based on agility and nature. The ribbon lamp in the sand table area is a highlight of this design. The huge ribbon lamp is like a ribbon dancing freely in the air. The graceful dance makes the ribbon lively without losing its reserve and only beautiful. Correspondingly, the sculpture in the front hall also adopts the shape of silk ribbons flowing in the wind. The two complement each other and closely follow the design theme. The sculpture in the water bar area is another highlight of this project. It blends into the vast sea area with local characteristics of Rudong, and turns into a small sculpture into the reflection in the water. It is wonderful to respond to the emotion with the scenery. There are two cat sculptures with different poses on both sides of the bar in the water bar area, which makes the whole space more interesting and gives people a sense of brightness. In the children's area, the main body is changed from orange, and green is used as the theme color of the space. Green gives people a sense of new life and vividness, reflecting that the child is a budding flower bone. The overall space is agile but not empty, simple yet vibrant.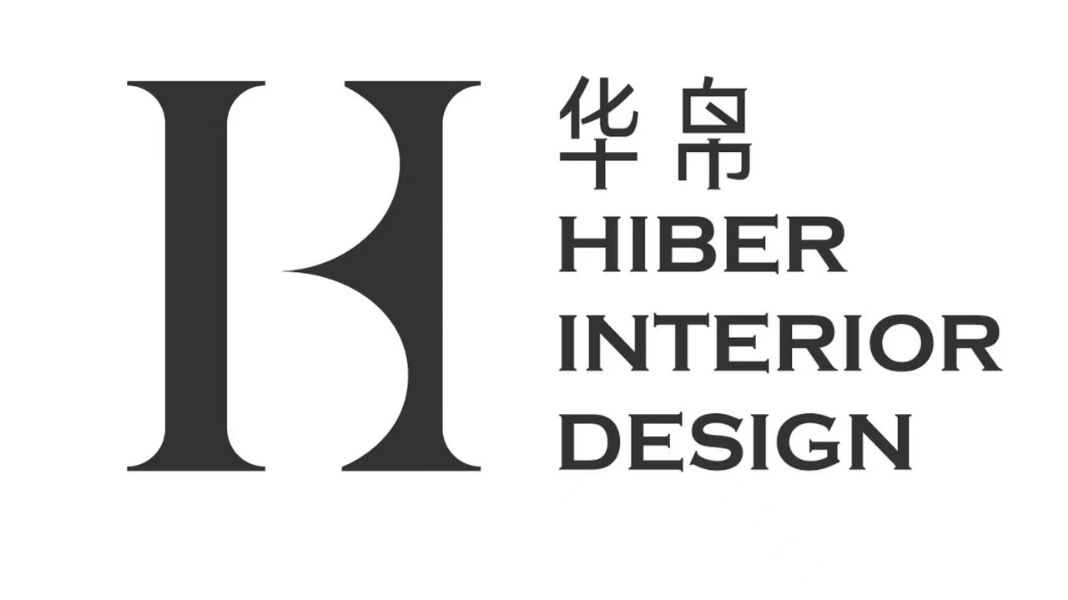 HIBER Design was established in Shanghai by Ms. Zhou Xuelian in 2013. Hiber in Chinese takes the design vision of "the soul of silk, the color of China" and the design concept of "where the home is, where the heart is", aiming to create a Quiet, peaceful and warm spiritual habitat. Allowing homes to live in poetry is Hiber Design's design philosophy and soul.
After years of hard work, we have gathered a group of creative, active, rational and rigorous designers to provide top-level customized design services such as villas, model rooms, and clubs in the domestic real estate field. Professional services and exquisite design are in the industry. Also won a good reputation.