Winner of

2022

Innovation

Prize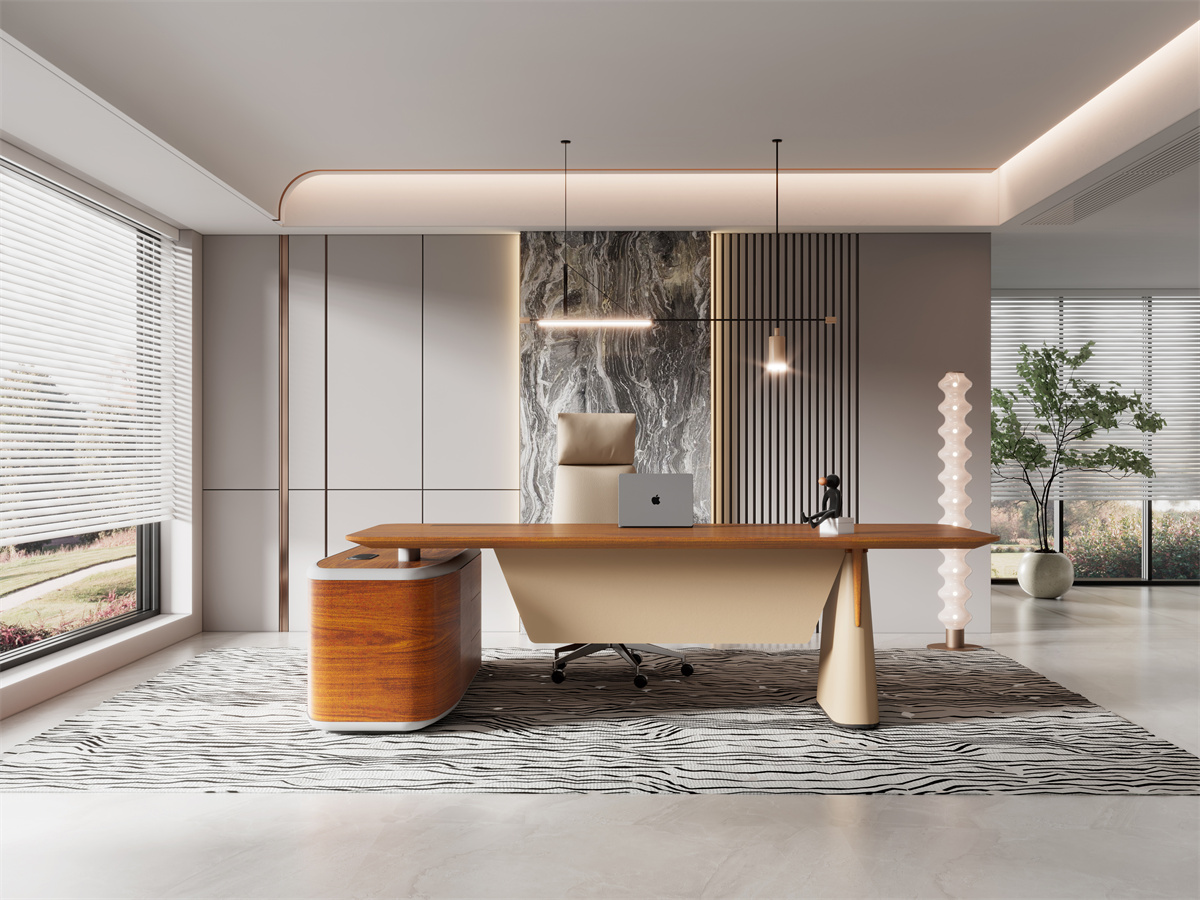 . A set of solid wood executive desk provides workers with a healthy and comfortable work experience in terms of aesthetics, practicality and freedom. Its name "Crown" comes from the shape of the ancient officer's cap that turns into the shape of its side legs.
The side legs designed with the liftable structure conveys the good meaning of decent career and being successful. A wide main countertop paired with a large-capacity side that helps to manage files is adopted to make office space used more efficiently, allowing users to freely place office supplies and enhance efficiency.
In function, the design team, with the concept of healthy office, allows users to adjust the height of the desktop based on users' height and work through the built-in lifting frame, with APP to quickly achieve alternate sitting and standing office, meeting the different needs of users while mitigating adverse effects caused by sedentary. The functions of voice control and wireless charging further enhance users' smart interaction experience, making them enjoy smart office.
The milk-brown leather and walnut matte lacquer, combined with a hidden multi-functional wiring system, present a tranquil, reserved, elegant and light luxury atmosphere, reflecting the pursuit of simple life in modern cities.

Design by Shanghai Mlesun Furniture Technology Co., Ltd