Winner of

2022

Innovation

Prize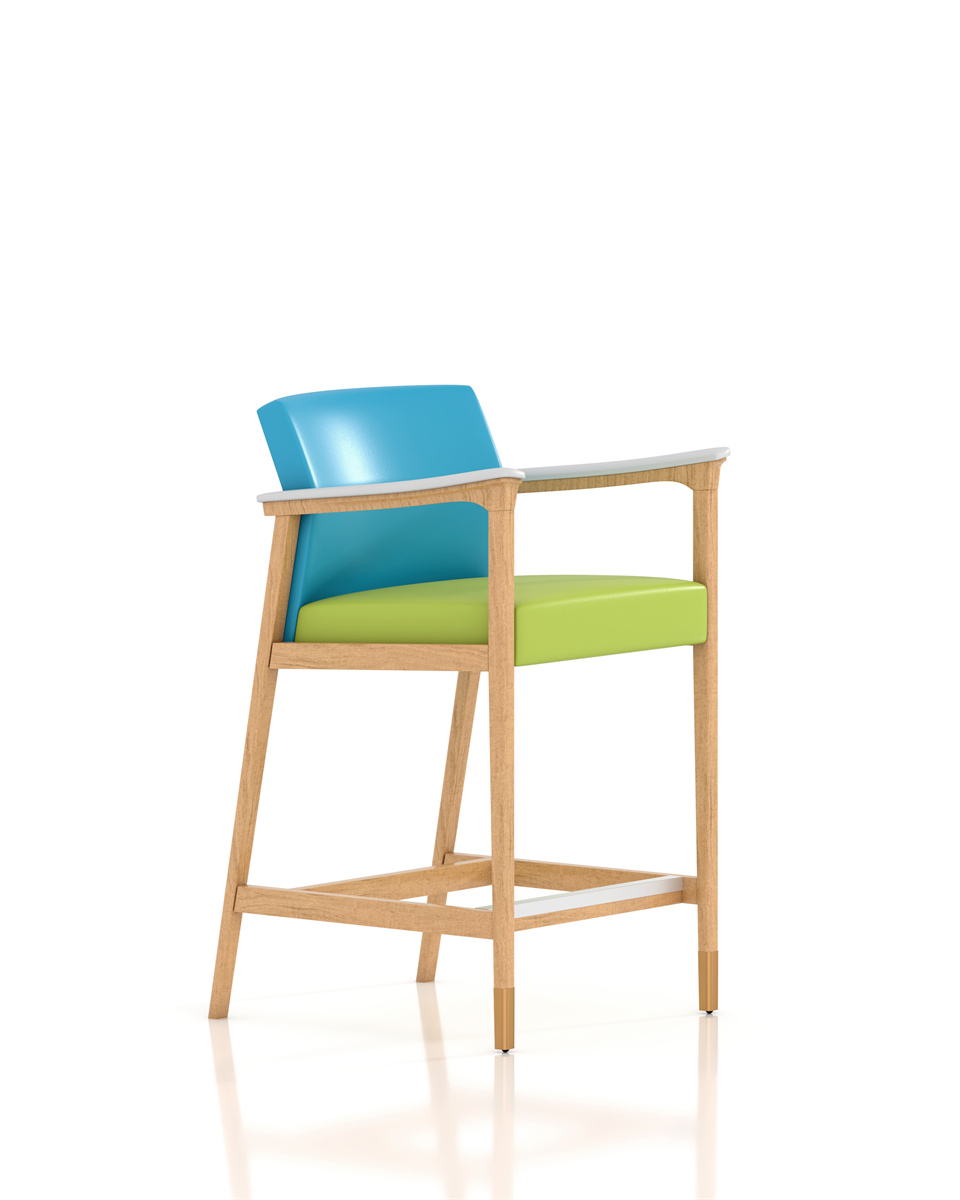 . The protection chair is designed to solve the problems of sitting and getting up for the semi-disabled elderly or sick people.
The higher armrest and lower single-leg tread can support most weight of body, which is convenient to sit and get up, with the seat height between ordinary chairs and bar chairs. And the hidden wheels are set in the front of chair legs to make it more lightweight, thus facilitating the movements of the elderly and sick people in daily life.
The design team made a round grip structure design at the forefront of armrest to ensure the comfort and safety of users during use, with steel structure reinforcing the bottom. And the aluminum profile is used to reinforce above the beam between the two front legs, greatly increasing the firmness of armrest and footrest. Its lumbar support is designed with integrated forming cotton, which is more fit in the human spine curve to make users sit more comfortable.
Considering its cleansing and maintenance, the design team made a special treatment for the anti-fouling, antibacterial and wear-resistant properties of product materials, and designed the removable cushion and cover that are easy to clean.

Design by Shanghai Mlesun Furniture Technology Co., Ltd