CIFI Gong Yuan Du Hui Villa
Winner of

2021

Innovation

Prize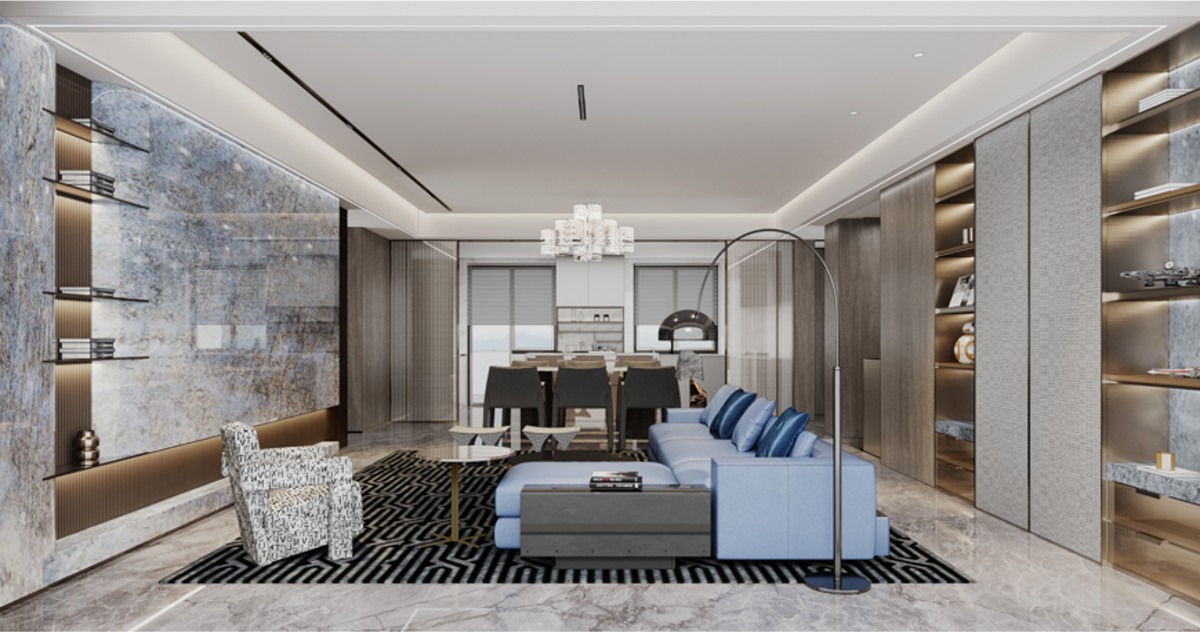 In the design of this project, in order to meet the needs and hobbies of trend-loving hostess and their boy obsessed with Star Wars, the theme elements of trendy play and Star Wars are integrated into the space design to create a stylish home full of personality.
In the interior space design, the designer abandoned the conventional color matching structure and boldly controlled the different proportions and distribution areas of green and gold in the space. The collision of colors and different materials expressed a low-key, connotative luxury feeling.

Design by Maudea Design Studio
Founded by Mr. Mao Mingjing in Shanghai in 2011, MAUDEA design is a diversified design experience partner design firm, committed to providing international interior, home, commercial, graphic and product design services for first-class enterprises in different industries, and has won many international design awards.
MAUDEA design adheres to the rigorous design attitude of creating a connotation space full of profound cultural heritage and rich emotion. With the design concept of globalization in mind, we believe that the design is not a representation, but a reflection of the state of mind so as to express the aesthetics in a meticulous and rich way.
After 10 years of rapid development, MAUDEA design has nearly 200 team members. It has provided interior design and consulting services for more than 50 real estate groups, and has been highly recognized by Vanke, Sunac, Greenland, Jinmao, Xincheng, Xuhui, Renheng, Jindi, Zhongnan, Fuli, Zhengrong, Rongxin, Xinli, Jianfa, Midea and Lujin. In the Asia Pacific region, the firm also cooperates with world-renowned architects to create high-level and challenging cutting-edge projects.