Display Plate Series — Auspicious Beasts Braving Mountains and Seas
Design of
Cultural & Creative product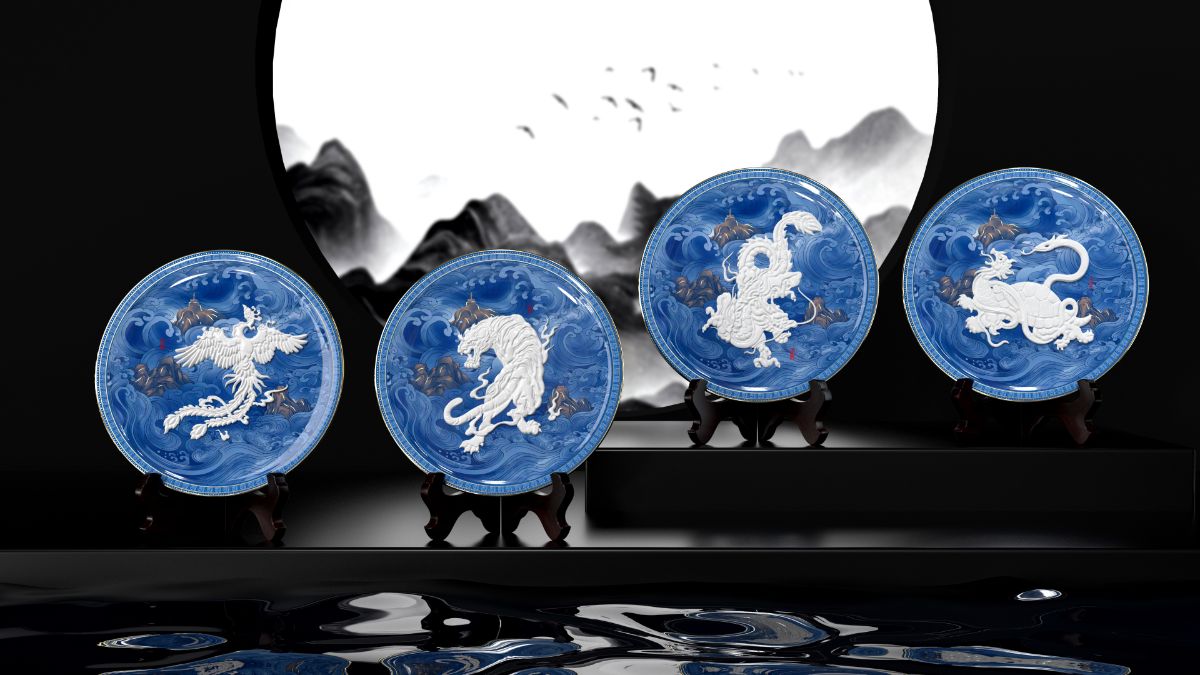 Fujian Province in China is named based on its profound historical inheritance of "Fu" culture. The "Fu" character embodies local people's longing for well-being and their expectations for a better future, which are exactly in line with the core value advocated by China Tobacco Fujian Industrial Company — "fight your way to victory".
The styling of this display plate series is inspired by Chinese landscape (such as surging tides and towering mountains), and comes in a blue and white colorway. This harmonious combo of visual elements and color scheme exudes an elegant and exquisite Oriental charm, and further represents the company's business philosophy — "vast ocean embraces streams to its tide". The display plate presents an impressionistic image, in which the sun is casting an orange glow over the mountains and the tides are surging. Meanwhile, four different mythological creatures recorded in Shan Hai Jing (also known as The Classic of Mountains and Seas, an ancient book of mythic geography existed since the 4th century) are set off by this billowy background. They are the Azure Dragon, the Vermilion Bird, the White Tiger, and the Black Tortoise, all symbolizing auspiciousness and blessing. Their postures exude a dynamic feeling, making the whole series visually striking and aesthetically distinctive.
Additionally, the Gutian Conference Site, known as a crucial base in China's revolutionary history, is located in Fujian Province. To commemorate this significant conference, China Tobacco Fujian Industrial Company rolled out the Gutian tobacco with local characteristics. In this context, the edge of the plate is specially trimmed with a uniquely-designed Chinese character — "Fu", whose right half is composed of the Chinese characters "Gu" and "Tian" arranged on the top and bottom respectively. Not only does this design add a refined appeal to the overall styling, but it also reveals an organic fusion of the brand, China's revolutionary history, and the display plate itself.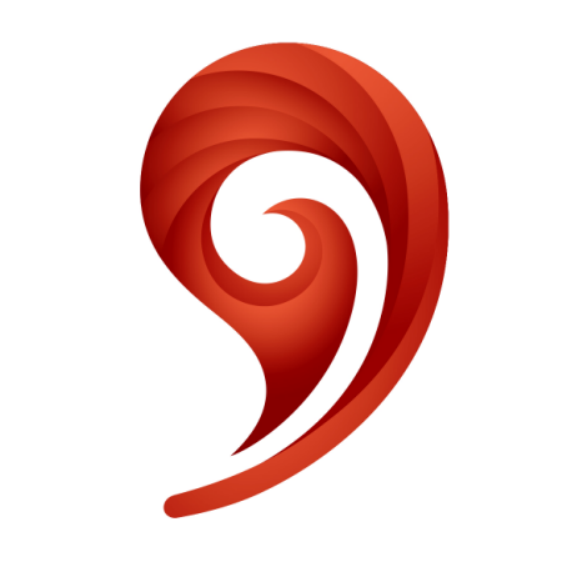 Design by Guizhou Jiuyun Creative Product Cultural Developme
Guizhou Jiuyun Creative Product Cultural Development Co., LTD. Founded in 2016, it is a comprehensive service company focusing on original design. Since its establishment, the company has been based on user experience as the core, following the development concept of "adhere to culture, innovative service". We hope to carry traditional culture with modern design language, and reflect the cultural core contained in products while expressing product attributes. Relying on strong creative product supply chain resources, the company provides customers with integrated solutions of product design, research and development, proofing, production, packaging and distribution services. The core business includes creative product development, cultural and creative gift design, brand image design, etc. At the same time, the company has provided cultural and creative gift development, design and production services for many times for China Tobacco, including Jiangsu, Sichuan, Fujian and Zhejiang. In addition, the company also has deep cooperation with Ruters, Nongfu Spring, Tencent, Huawei and other well-known brands, to provide professional, high-quality full-case design services for the major brands, with the design language to help the brand efficiently interpret and convey the brand concept, establish brand image.