Beijing Hongrui Westmont Villa
Winner of

2021

SILVER

Prize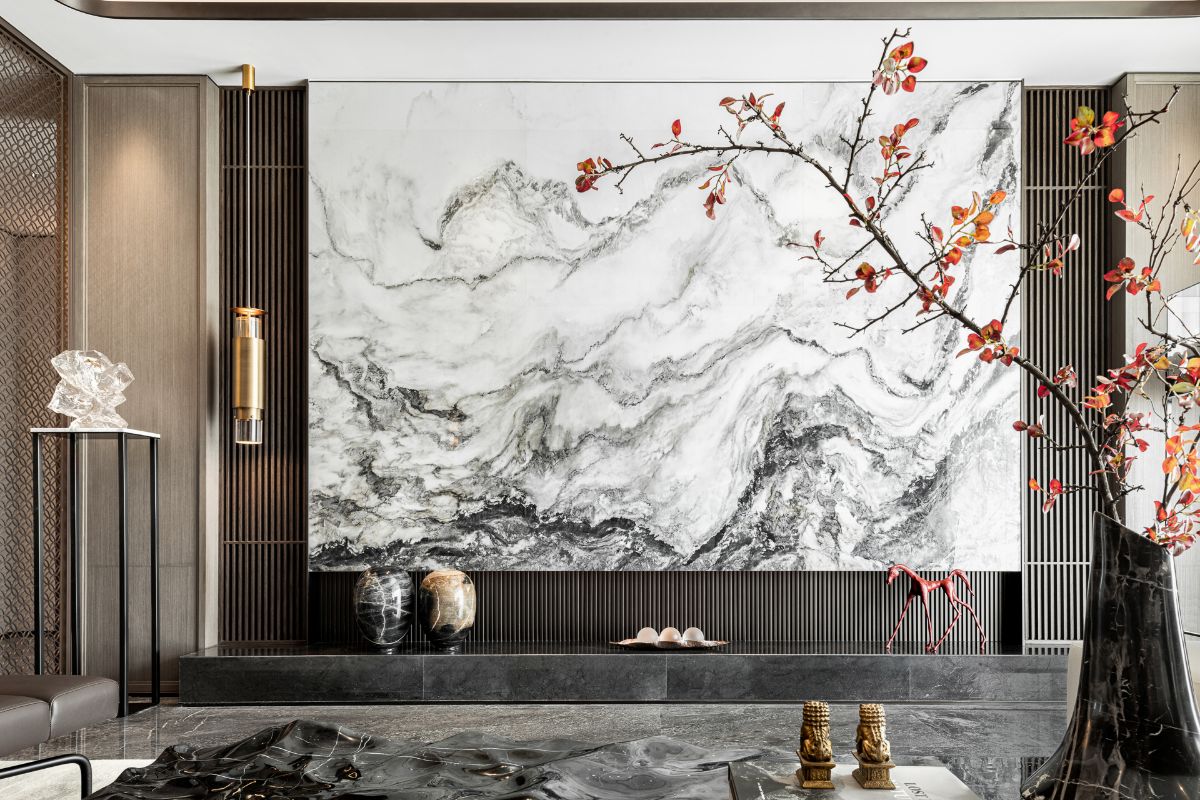 Based on inheritance and focusing on innovation, Hongrui Westmont Villa is surrounded by the western mountain and inherits the gene of oriental culture. It is both dignified and thick in the north and scholarly in the south. It is broad-minded, but there is no lack of calm and introverted. In the designer's works, the space inherits the Chinese gene and describes the modern outline as the main axis, reconstructs the new paradigm of oriental life, and uses ink as the connecting space. From point to line, from line to surface, the charm of power and beauty and flow blend indoors, and virtual and real coexist. By transforming and shaping the contemporary life rich in oriental heritage, slowly pour out the elegant literati complex and convey the humanistic and poetic brand connotation in the long artistic conception of oriental charm.

Based The reception hall on the first floor is solemn and atmospheric, mainly in ink Dan cyan, integrating the warmth of logs. One side is the ink like mountain landscape pattern on TV background wall. With the dense artistic conception slowly unfolded, it will spread the tonality of the living room.In the master bedroom on the second floor, in the freehand Chinese ink landscape painting, the mountain takes water as its blood, vegetation as its hair, and smoke and cloud as its expression. It is emerald layer by layer, ups and downs, and the ink color is crisscross, outlining all kinds of clouds and smoke. In the wine tasting area on the first floor, the color of "Danqing" is on the paper. The space is decorated with shiny red, quiet blue and high saturation fabric materials, presenting a romantic humanistic rest space with scene and modern interpretation. The huge landscape painting in the family hall on the second floor of the negative floor is filled with light ink and chapped mountains and stones, scattered vertically and horizontally, and the mist is poetic.

Design by Shanghai GSD Interior design
Shanghai GSD Interior design Company is committed to the integrated service on interior design and product design for high-end real estate, including sales center and private club, commercial space and hotel, etc. The team has rich project experience and resources to independently develop the customer-made product line, and provides customized design strategies and solutions such as product research and development, soft decoration and display art, etc., so as to offer space aesthetics with ingenuity.