HUAYUAN Private home project
Winner of

2022

Innovation

Prize
Design of
TOP 100 Designer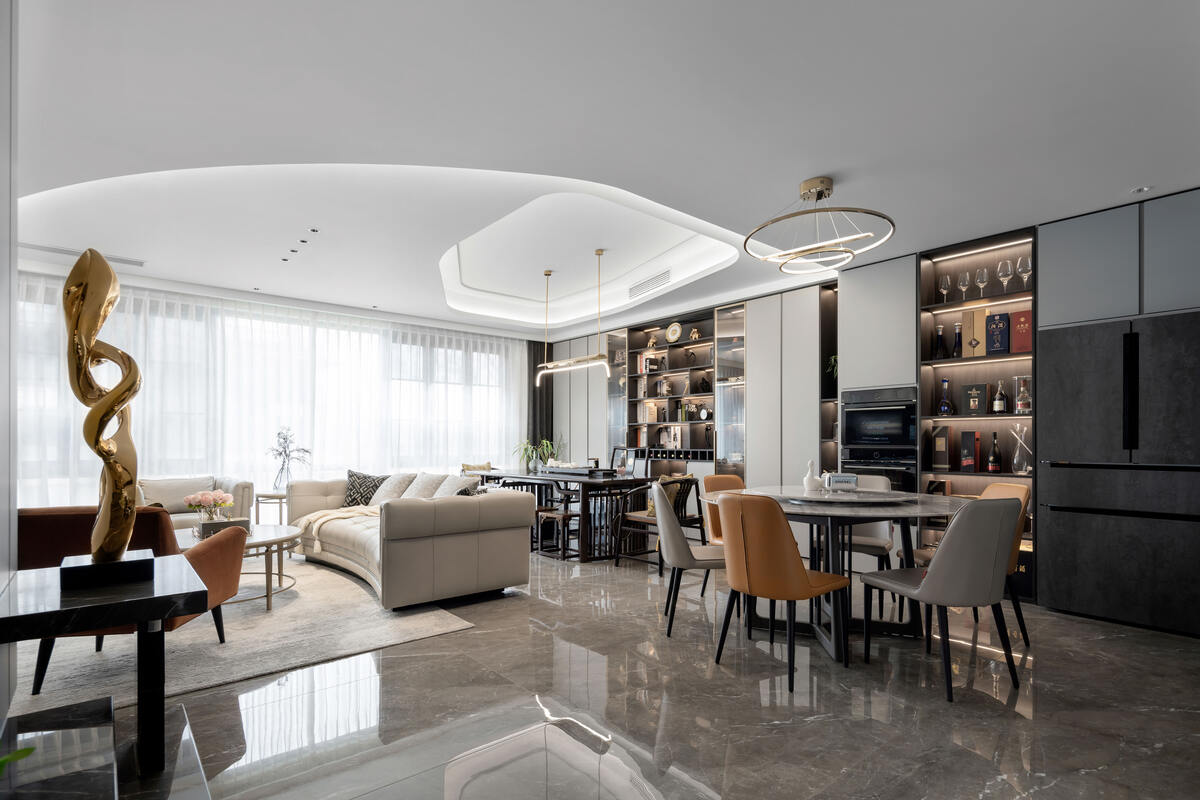 The project area of this case is 280 square meters, located in a stacked villa project in Baiyun District, Guangzhou, with a very wide view, close to Baiyun Mountain, the environment is very good, and the owner's family has lived for three generations.
When I first met the owner of the house, we went to the scene together, and the owner's family also had several times of real estate experience, but there was no clear concept of the design of the house layout, and it was proposed that the elders loved to drink tea, needed a tea table design, and hoped to have a fish pond design, paying great attention to air quality and sound insulation. Other features and aesthetic design let us plan, how to use it wisely. Based on the trust of the customer, we have made the current pattern design according to the customer's family members
The original layout of the kitchen occupies a very critical position in the middle. The dining room can only be placed in the living room area, and we have made changes to the design for this situation. The kitchen moves to make way for the dining room and maintains the integrity of the living room. The first floor hopes to meet the design of the Elders Room Suite. Top-floor terrace garden design, fish species flowers, reading space design
In the overall design, due to the living room layout of the large horizontal hall so that the beams are horizontal in the middle, the ceiling is highly affected, so we use a curved ceiling design, using a streamlined design, as far as possible to pull the high floor! The owner's family has high requirements for indoor air quality, and hopes to maintain air quality in the case of plum rain returning to the southern sky, and the fresh air equipment of the whole house is very important. The overall design and landing process is very smooth! Let's take a look at the overall presentation!