NYO3 Antarctic Krill Oil Golden Amundsen Edition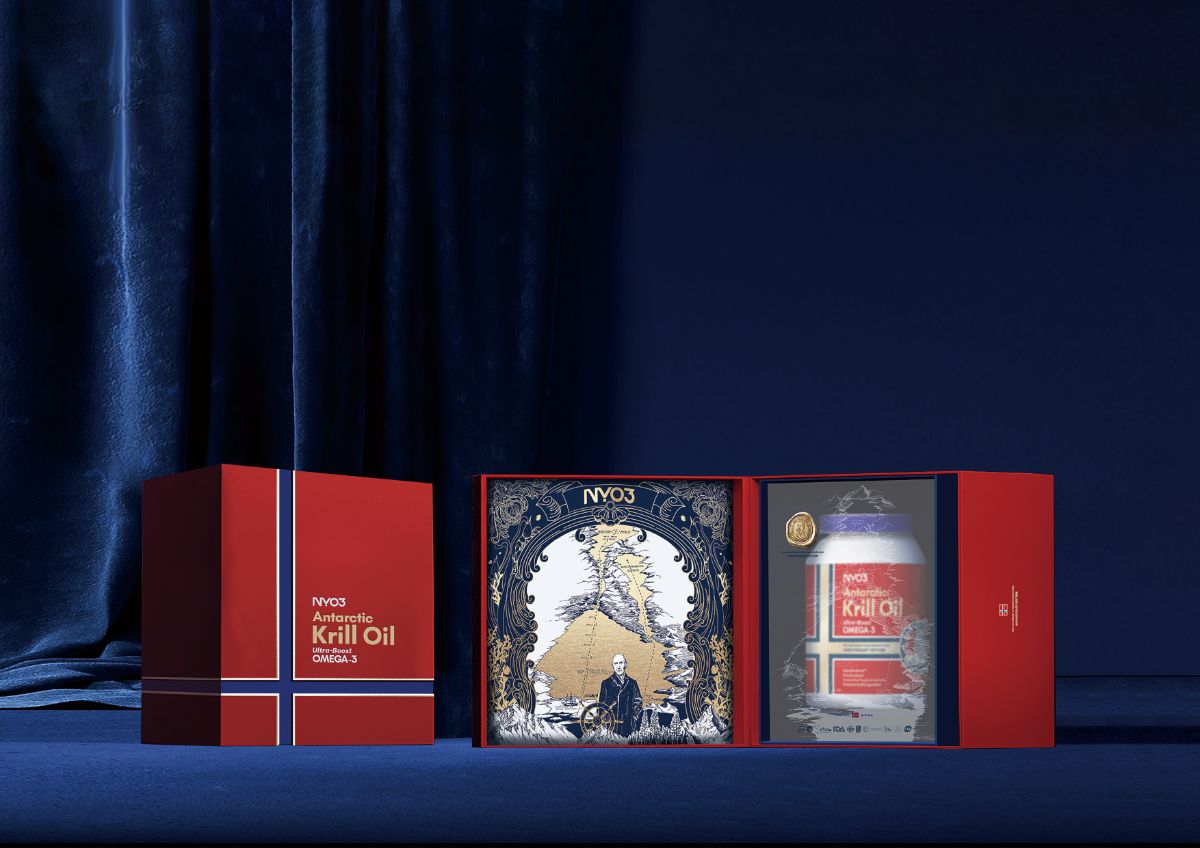 The packaging specially designed for NYO3 Antarctic Krill Oil Golden Amundsen Edition draws inspiration from Roald·Amundsen, a famous Norwegian explorer and the world' s first man to reach the South Pole. The crossover collaboration of nutrition and culture well nourishes both body and soul of users, and reveals the brand's efforts to inherit, explore and enrich Norwegian culture and marine phospholipids.
The packaging integrates Roald·Amundsen, krill oil (one of the three treasures of Norway) and multiple cultural elements with the western engraving technique, to highlight the innate adventurous spirit of human beings and embody the brand concept of "Norway style, pure and simple". The collision and fusion of red, white, blue and gold suggests rich nutrients and a profound cultural background of the product as well as its powerful function on silently invigorating users.
Another plus point should attribute to the innovative interaction design. The side opening design introduced to the outer box gives users an immersive sense as if beginning a journey of exploration; the inside illustration vividly reproduces how Roald·Amundsen explored the Antarctic and found out krill oil, above which the semi-transparent tracing paper is printed with the route to guide users set out on their own voyage of discovery, better making the product emotionally engaging.
The product featuring high-quality purely natural nutrients conveys the brand's pursuit of health and natural, whereby consumers can experience Nordic healthy, eco-friendly lifestyle; the packaging minimizes its material use, so as to promote sustainable development for environmental protection.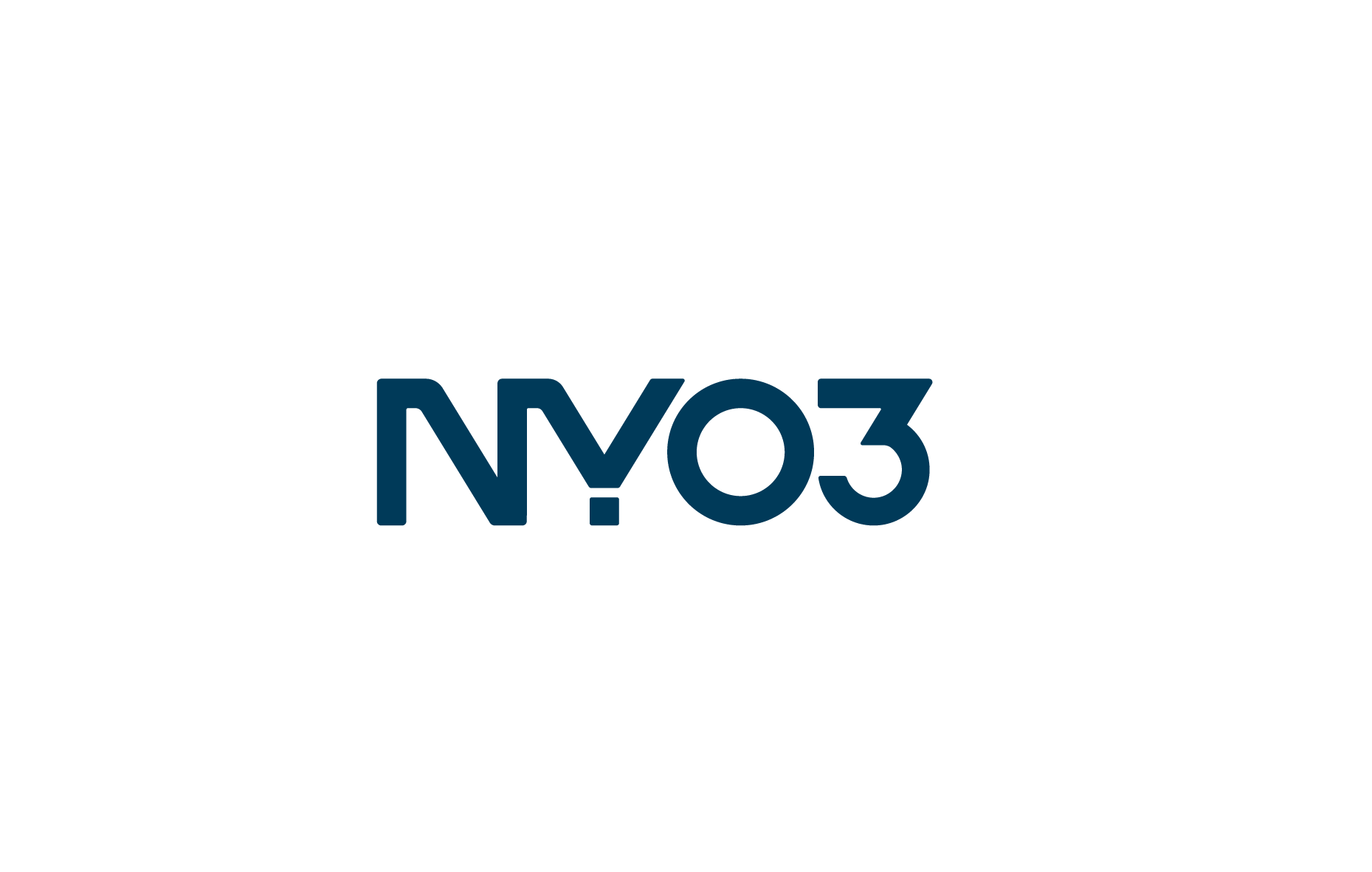 Design by NYO3 International AS
NYO3, originated from Nordic Norway, is a high-end dietary nutrition brand in Norway.
NYO3 adheres to the concept of sustainable development, is loyal to the quality of natural raw materials, European pharmaceutical standards, and recyclable simple packaging, and is committed to combining Norway's unique active substances with modern technology to convey the Nordic concept of healthy living.
At present, NYO3 products cover 11 major categories, including heart and brain care, liver nourishment and liver protection, oral beauty, men's health, metabolism regulation, sleep regulation, eye care, basic nutrition, intestinal health, respiratory health, and vital joints.
NYO3 has been internationally recognized since its development. NYO3 is a strategic brand of Aker BioMarine in Norway and the third largest cooperative brand in the world. Aker is the world's No. 1 krill company and a Fortune 500 company. The current international awards that NYO3 has won include: NUTRA 2020&2022 Global Nutrition Ingredient Award, ORIVO-"THE MOST INFLUENTIAL AND INNOVATIVE BRAND OF THE YEAR 2021" (2021 Most Influential and Creative Brand Award), three years of Aurora reflecting quality assurance Gold Award, Krill Oil Outstanding Contribution Gold Award, Gold Amundsen Gift Box London Design Gold Award, etc. As a core member of the "Norwegian Health Products Cluster Organization" under Innovation Norway, he was awarded a certificate by the Counselor of the Norwegian Embassy in China. It is a featured brand that is invited to participate in the China International Import Expo-Nordic Pavilion, Service Trade Fair-Norway Pavilion, Norwegian Embassy-Norway Bazaar every year, and has been recommended by Ambassador Bai Sina and Counselor Mr. Rolf. NYO3 Amundsen Commemorative Krill Oil has achieved No. 1 in the category of krill oil in all cross-border channels, and many products such as fish oil, seal oil, coenzyme, and liver protection have also entered the industry TOP level.