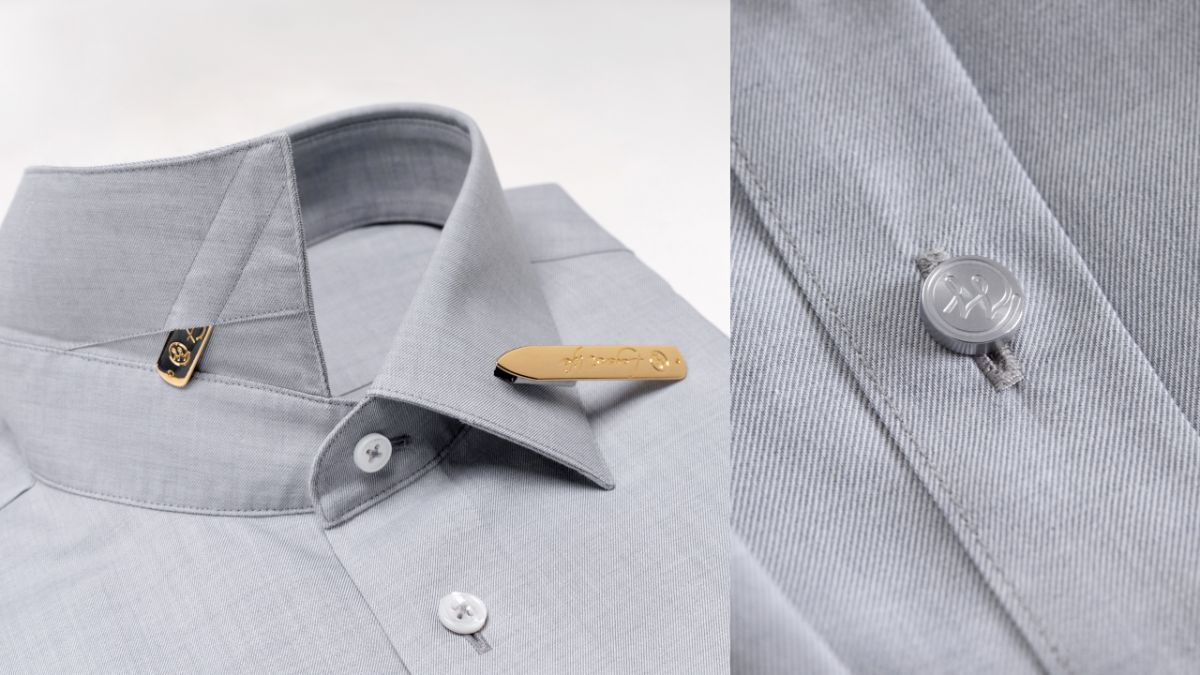 Crafted with a new fabric formula, Legend 27 combines the finest Xinjiang long-staple cotton with meticulously combed white cashmere from the goats, resulting in a fabric that is exquisitely soft, gentle on the skin, and luxurious to the touch, ensuring unparalleled comfort when worn. The blend of cashmere and long-staple cotton enhances the fabric's softness and lightweight nature and boasts excellent moisture-wicking and breathability. It not only retains the insulating properties of cashmere but also incorporates the skin-friendly comfort of cotton.
The Legend 27 shirt is made with cutting-edge sewing technology, featuring 7 different stitches including collar, front yoke, back yoke, sleeve placket, sleeve bottom, side seam, and sleeve cuff. A stiffening interlining is added between the two layers of fabric and undergoes 180 degrees cold and hot pressing three times to ensure that the key areas of the shirt remain wrinkle-free and maintain a smooth and durable appearance even after long-term washing. The innovative weaving method also allows the spandex fabric to become slightly elastic. The softal and pucker-free finishing techniques minimize shrinkage and ensure size stability even after multiple washes. Additionally, the shirt is resistant to fading, has a soft and comfortable texture, and eliminates the problem of pilling in cashmere, making it wrinkle-free, non-creasing, non-pilling, non-snagging, non-shrinking, and colorfast.
Legend 27 focuses on the Chinese male figure, improving the discomfort caused by the mismatch between traditional shirt shoulder lines and body shape. It features a patented crescent-shaped placket technique on the abdomen, along with hidden stitching to ensure a seamless appearance. With the horizontal buttonholes on the abdomen, an extra 1.5cm of mobility is provided on top of the crescent-shaped placket, further enhancing the shirt's stretchability to maintain a good body shape for the wearer in various occasions. Tapered panels and adjustable folds are added at the armpits, providing 4cm of mobility to ensure that raising and extending the arms does not affect the shirt's fit. In addition, high-quality sewing thread is used to prevent loosening, breakage, and deformation. With the collection of body samples from 12,000 individuals and 1,300 rounds of pattern adjustments, 27 exclusive sizes have been created, offering a customized and personalized wearing experience.
Legend 27 incorporates brand elements in the details. Its innovative metal precision combined buttons adopt the top and bottom structure. Combined with hot-melt adhesive technology, it achieves visual integration and enhances brand recognition throught the engraved printing. The Legend 27 shirt collar insert is made of the high-end zinc alloy material as Cartier and is manufactured with German exquisite craftsmanship. The 18K gold plating layer is extremely lustrous, and the hyperboloid shape is full and round. The Legend Life brand logo is engraved with precision lasers. After multiple procedures are strictly checked, it shows the best temperament of the wearer with a delicate and delicate texture, conveying a minimalist and elegant design and brand's unique style.
Manufactured with precision facilities and repeatedly calibrated, the 0.3cm hem of the Legend 27 shirt overcomes problems such as easy valgus and wrinkles, bringing an elegant and ultimate wearing experience. Meanwhile, the buttonhole of the top button is placed obliquely to improve the discomfort of the flat button, and the smaller top button is used to avoid the protruding tie. Also, it adjusts the cuff fit for more room to accommodate a variety of trims. Overall, comfort and decentness are taken into account in all occasions, creating an excellent aura, and showing the wearer's decent, generous and upright temperament. It showcases a professional and fashionable charm, going beyond being just a shirt, but a true masterpiece that combines elegance, comfort, and exceptional craftsmanship, offering customers an ultimate personalized wearing experience.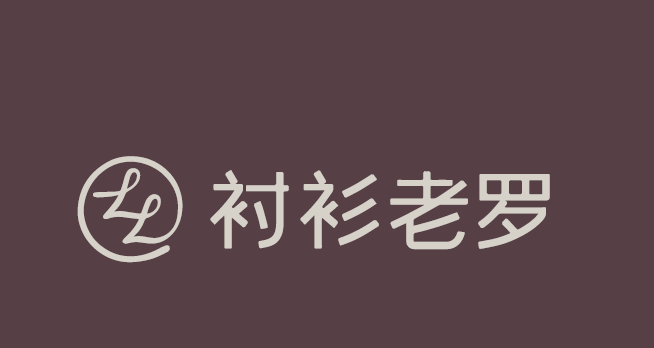 Design by Jiangxi Dikawei Clothing Co., Ltd
Legend, a new generation of high-end shirt expert brand, was named Forbes 2022 China's cutting-edge brand TOP100; collected 12,000 human body samples, after 1,300 version adjustments, 108 top-level craftsmanship, 27 exclusive sizes, tailor-made for Chinese people , a new generation of high-end shirts, if you don't choose private customization, choose the shirt Legend.