Design of
Kitchen Products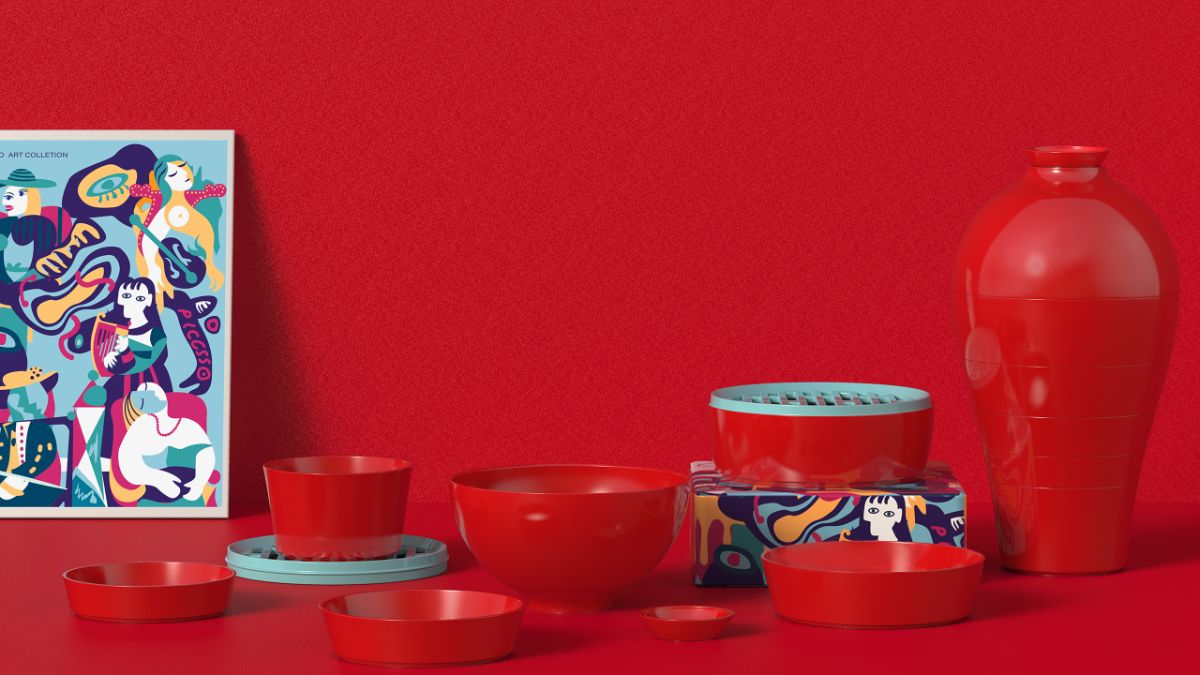 Creative Modular Tableware Set
Xiqi is a set of creatively designed tableware that draws inspiration from the traditional Chinese ceramic container known as the Meiping. Meiping is characterized by its small mouth, short neck, rounded shoulders, slim base, and circular foot, presenting an elegant and charming appearance. Historically, Meiping was often used as a wine container during feasts and banquets. Building upon the essence of the Meiping, the design of the Xiqi seamlessly blends traditional culture with modern aesthetics, resulting in a unique fusion of past and present. With each use of the tableware, users can embark on a visual feast and culinary journey, indulging in the perfect union of artistry and gastronomy.
Meet Dining Needs of Different Families
In the design based on 3-5 person small family dining scenarios, the types and capacities of the tableware in Xiqi have been adjusted. The form of Xiqi" has been reasonably deconstructed into 7 individual pieces, which are sufficient to meet the practical needs of modern families. Furthermore, the clever use of the Xi (囍) character pattern and window-like hollow support components enable free combinations, allowing for versatility in various usage scenarios.
Innovative Storage Combination Form
The storage and combination design of the tableware minimizes the volume, providing users with efficient space utilization and convenient storage, maximizing space savings. Furthermore, the unique shape of the Meiping and its exquisite decorative effect add an artistic atmosphere to the dining table. With delicate lines and smooth curves, it showcases the splendor of traditional aesthetics.
Safe and Environment-friendly Material
The tableware is made from environmentally friendly Melamine, a non-toxic and pollution-free material that complies with national food hygiene standards and the US FDA health standards. Long-term use poses no health concerns. Melamine material is lightweight, visually appealing, and resistant to breakage, making it suitable for various occasions such as outdoor dining, camping, and more, meeting the diverse needs of users.
Elegant Visual Experience Combining Chinese and Western
Chinese red, as the predominant color scheme of Xiqi, symbolizes joy and happiness. Each piece of tableware exudes a rich traditional Chinese essence, with intricate patterns and elegant lines that outline the beauty of the Meiping form. The infusion of elements inspired by Picasso's artworks adds a sense of contemporary artistic fashion to the tableware, creating a unique and distinctive style.
Design by FUJIAN BRIGHTON NEW MATERIALS CO ., LTD.