Winner of

2022

SILVER

Prize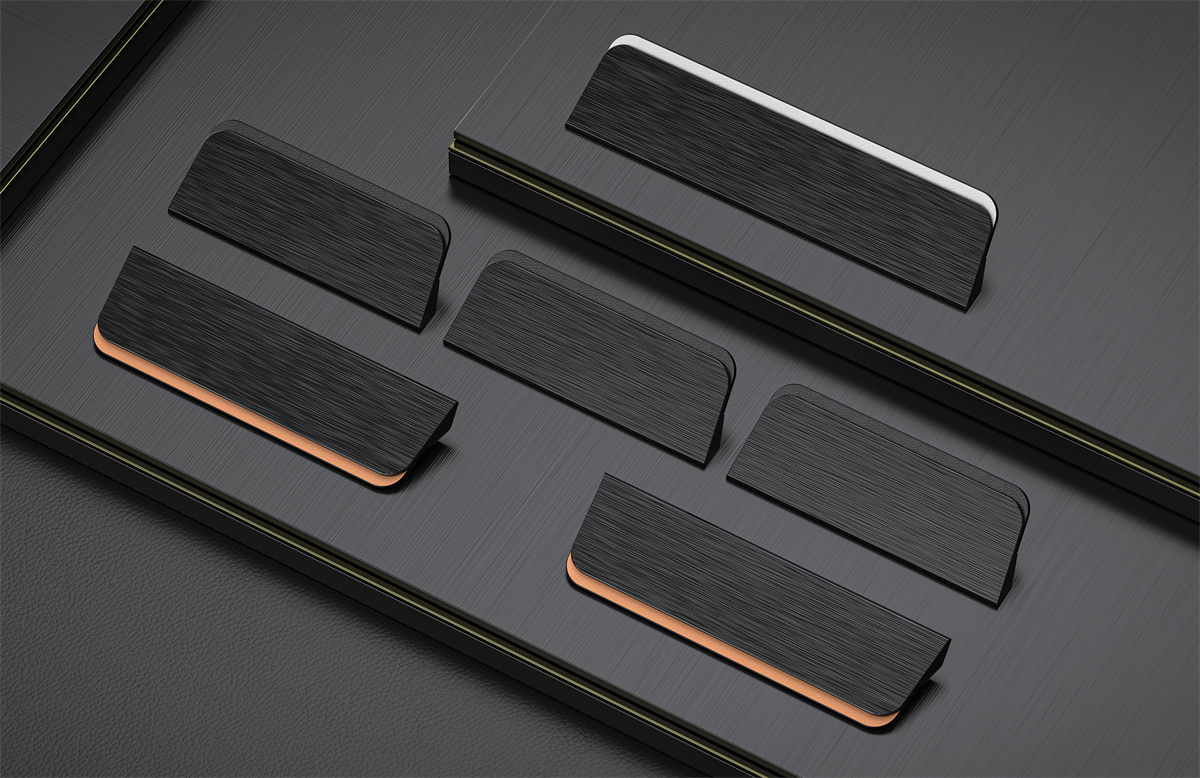 . The design of WING is inspired by birds' wings, which are soft and thin. The one-piece molding structure is adopted to increase the contact surface between the bottom of the handle and the cabinet, which fundamentally solves the phenomenon that the handle is loose due to low durability. The entire handle is evenly stressed, and users only needs to spend a small amount of force to push or pull the switch smoothly, which is not only simple and beautiful, but also very flexible to operate, and to maximize the display of profiles.
The appearance of the handle is ergonomically streamlined, which satisfies the users' daily life habits, greatly simplifies the raw materials, and adds a warm and comfortable life atmosphere. Compared with similar products, WING provides users with the best experience in both design and feel. There are black, Matt black nickel and chrome, 3 multiple colors. Special colors can be customized according to the needs of users to meet the multiple needs of users, and can also be easily integrated into various home environments.

Design by Zhejiang FILTA Technology Co., Ltd
Zhejiang FILTA Technology Co., Ltd focuses on household hardware, smart locks, and smart homes is a whole industry chain company integrating product development, manufacturing, and sales. Everywhere has a foothold in China and a global perspective. In China, it has established a dual center frontier layout with Zhejiang as the product and supply chain center and Shanghai as the brand marketing center. At the same time, it has opened operation services in Hangzhou, Shenzhen, Ningbo, Wenzhou, Yiwu, and Foshan to provide users with high-quality product and service experience; Overseas warehouses and outlets have been set up in North America (Los Angeles New York Atlanta, USA), Europe (Hattingen, Germany Strasbourg, France Genoa, Italy), Asia (Tehran, Iran) and Singapore, and other countries and regions around the world. With complete import and export qualifications, the products have successfully entered many well-known stores and chain stores (Costco/low's/bunnings/MENARD) and sold well overseas. At present, normal business involves import and export trade, e-commerce, cross-border business, overseas logistics, design and processing, intelligent manufacturing, and other fields. It has 10 companies and factories at home and abroad, hundreds of preferred distributors and service providers. Relying on the attitude of keeping improving on products, the endless requirements for services, and relying on complete supply chain advantages, it has won a reputation and recognition in the fierce market competition with its hard strength.