Nanjing Guoce Liquor Maotai Cultural Experience Hall
Winner of

2022

Innovation

Prize
Design of
Exhibition Space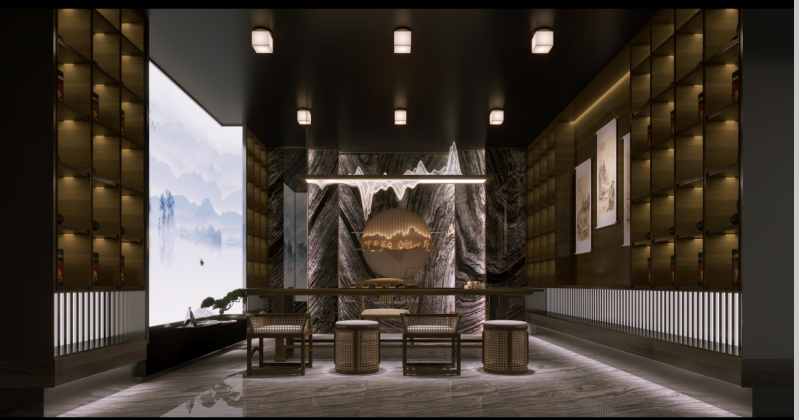 The overall design idea of the exhibition hall, based on the classic characteristics of Maotai liquor, selects the classic colors of Maotai trademark: red, white, blue and gold as the main colors to improve the overall quality of the project and the sense of historical precipitation. It makes the profound cultural and artistic deposits of Maotai liquor in the years of development prominent. Using modern multimedia technology, rich interaction and experience, combining traditional and modern techniques, we explore the brewing technology of Maotai liquor. Add cultural interaction experience, roam the development history and brewing environment of Maotai liquor, and the thousand year history of Maotai liquor, to show the story of cultural wine vividly.
The National Policy Maotai Cultural Experience Hall is divided into five parts according to space functions: brand image performance space, exhibition space, tasting space, cultural extension space, and consumer interaction practice space. At the same time, it also provides consumers with more functional services and cultural attribute experience: Maotai wine anti-counterfeiting identification services, Maotai culture lectures, Maotai fans reading sharing, Maotai charity auction and Maotai cocktails tasting.
In terms of the content construction of the experience hall, the millennium heritage of Maotai culture is fully displayed: 70 years of glorious brewing history, unique natural environment, inherited classic technology, outstanding quality pursuit, social responsibility of big brands, renowned corporate reputation at home and abroad, and a variety of classic products (old wine, sub new wine, commemorative wine, personalized wine, etc.), connecting Maotai culture with the past and looking forward to the future, Connect consumers' hearts with the development of the times.