THE PUYUThe designer opened the original building and brought the courtyard into the enclosed space, so that the sky and light could be connected indoors
Stay at home, and be able to heart in the distance. Away from the sense of science and technology, let the four seasons and the wind turn inside and outside, feel the gentle breath of humanistic spirit, space change and comfortable experience. Through the user's experience of space objects, shape and material perception, we can find another way of inner need, temperature and emotion, touch nature, and find the original appearance.
In order to form a good atmosphere and achieve the interdependent dialogue between users and landscape.
The case is set off by simple and elegant rock materials and in a quiet and safe posture, presenting natural and simple materials and courtyard landscape. At the same time, the water is introduced into the water to reflect the unique color of the space. The veil hanging from the sky makes the building light and breathable. With romantic feelings as the carrier, the unique design logic is positioned in one, and aesthetics and life aesthetics are recognized The concept of texture and quality, and then to create an interactive space in which people and architectural space are interdependent.
The space has no mandatory functional zoning, open or private, simple or exquisite, smart or quiet... Designers simplify the complex. Through the analysis of space changes and materials, the space is set up as a number of different platforms, representing different forms of spacious and bright, active air flow and dialogue with water. The ground work done by hand makes the building lose its lead and luster The vertical undulation distribution and other three-dimensional relations of the space are set to achieve the effect of the retraction and release of the space itself on the guiding movement of the air flow and water. Meanwhile, the red salt bricks of the Himalayas are interspersed.
Design concept: design is to seek comfortable symbiotic and interactive free space in the relationship between water surface and sky, human and nature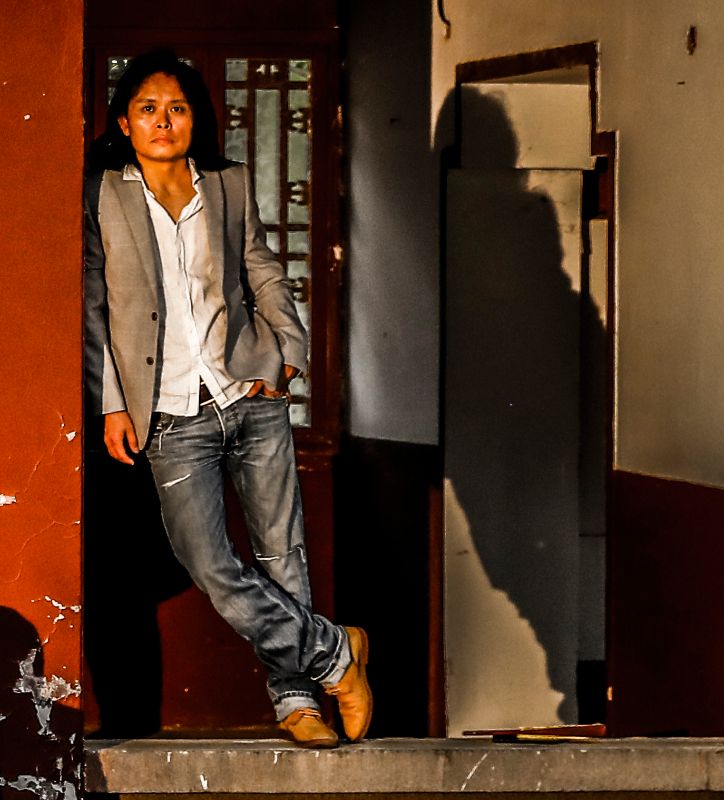 GING
A designer, brand consultant and artist, Mr GING has led the company to numerous local and international design awards in his 28 years of exploration and design career. The design style is highly praised by all walks of life and brings a new influence to the young generation of designers.
Founder/principal architect of woden architects
Design director of Shanghai SIX CONDITION space design office
WAH luo yang original decoration design engineering co. LTD
The practitioner of reconstruction of contemporary life aesthetics and life style s.