Professional Award -- Innovation
Title: [Silent]
Main design: Yang Wangyu
Design: Wang danrong
Location: Hangzhou, China
Project area: 680 square meters
When philosophical thinking falls into the concrete design, the test is the balance and control of designers' demands, space emotions and professional aesthetics. This is not only the deep excavation of "one home", but also the broadening of cognition, and the construction of lifestyle with a broader perspective and sharper awareness. Under the framework of the villa, the designer of this case uses high-level and restrained design language to accurately express, to find the balance between interaction and privacy, daily and special, aesthetic and function.
In the villas with the spread of black and white, the underground floor is set as a leisure space. The teahouse utensils like furniture to shape the moving line, distinguish levels, and enhance the interest; the video and audio room reconciles the matching degree of intuitive feeling and associative artistic conception, providing sufficient private and free chat space for girlfriends. The first floor interacts with the garden. The aroma and pleasure of breakfast spread out infinitely. Under the lush and luxuriant flowers, the beauty comes as scheduled.
The ceremonial space on the second floor serves as a place for social intercourse. The open design is open and open, forming an effective interaction. The Chinese restaurant adheres to the concept of "the road is simple", and creates a unique aesthetic experience through materials and colors. The third floor and the fourth floor are absolute private territory. The son's room has artistic personality, the master bedroom is lazy and comfortable, and the toilet with powerful storage function ensures that it is clean and tidy at any time and anywhere.
Seasons change, time turns, the beautiful home, a new story, please look forward to.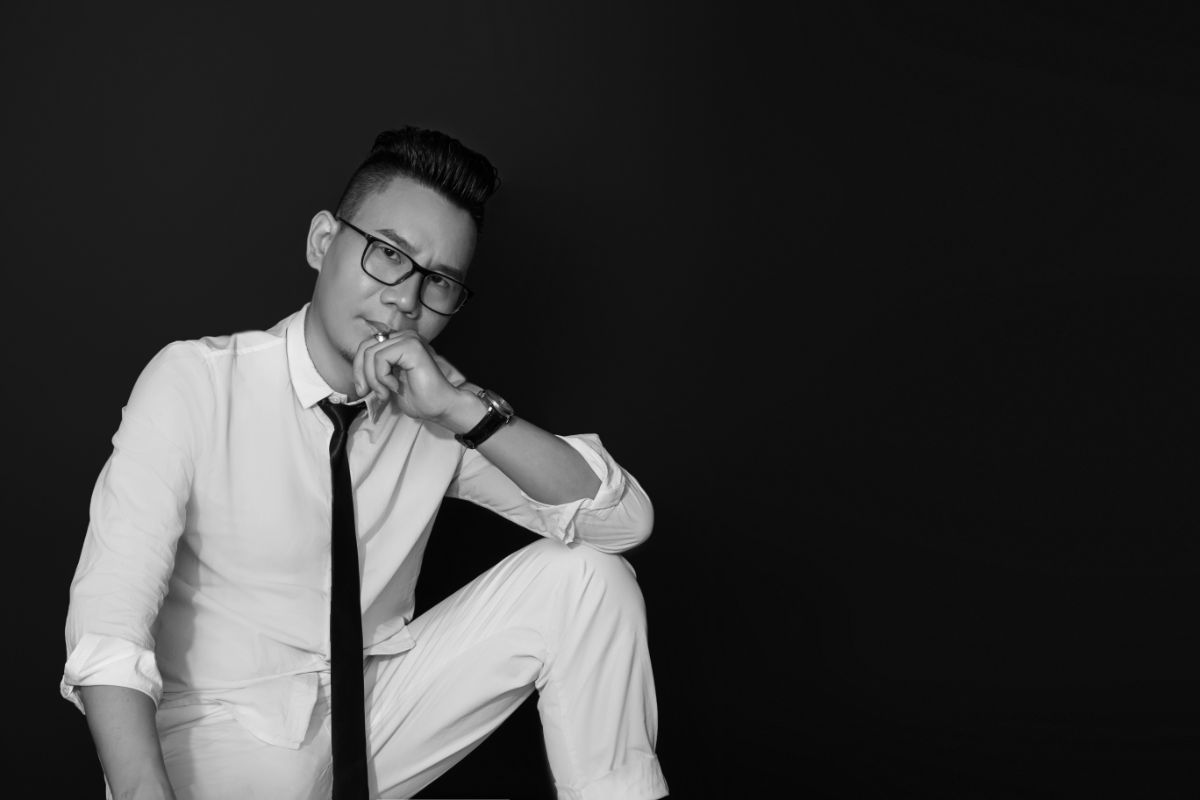 Yang Wangyu
Famous private house space designer
In 2000, he began to study the design process of Chinese home villas, which has not changed and will not change in the future.
We have cooperated with many projects of American hbadesign company, and have served Hengji real estate in Hong Kong.
Member of China Building Decoration Association registered architectural decoration designer of China Building Decoration Association (Certificate No. 020908554, seal No. 02091924)
It advocates the innovation and diversity of design, customizes personalized high-end full design residential space for the elite class, and completes many private villa residence and model room design projects in Beijing, Jiangsu and Zhejiang.
Design concept: if a person focuses on one thing in his life, it must be about faith.
Original design case:
Beijing: Xishan villa, Wancheng Huafu, Guantang, Xiangshan QingQin, Rose Garden
Hangzhou: Poly Dongwan, huayuanhezhuang, Xinhu Shangri La, Kunhe xixilin, dongfangfudi, haojuehuating, xishangmeigui, jiangnanli, dongfangrunyuan
In the past 20 years, he has won numerous awards at home and abroad, and has won many international awards. Love for interior design, persistence, the effect of the completion of the work, rigorous attitude, after the completion of many customers highly praised and praised.
It advocates the innovation and diversity of design.
Award winning:
Professional judge of 2014 "future star" decoration design competition
Top 10 designers of Hangzhou design fashion in 2014
In 2014, he was awarded as an accomplished senior interior architect
In 2014, it was awarded as China's outstanding designer of the year
Won gold Bund shortlist award in 2016
Top 10 most innovative design figures in 2014-2015
In 2015 (the sixth nesting Award) won the model house space Excellence Award
Best senior designer in 2016 (CBDA Design Award)
In 2016 (CBDA Design Award) won the silver award of villa space
2015-2016 won the top 10 most influential designers of the year (villa space)
2015-2016 won the top ten excellent design cases of design influence in China
CCTV interviewed Chinese designers in Milan from 2017 to 2018
Silver Award and best style performance award of the first design competition in 2018
The 13th China International Architectural decoration in 2018: design influences China ~ 2017-2018 China's top ten interior boutique cases
The 13th China International Architectural Decoration Award in 2018: 40th anniversary of reform and opening up to the outside world
In 2019, China's decorative design won the international influence in the decoration industry, and the designer's Certificate No.: 1807rw003
Beijing competition area of the 9th International Space Design Award in 2019: Furnishing Art [soft decoration design]
Best designer work award of the year in the second national red Innovation Award in 2019
The 7th ID + G gold creative international space design competition in 2019: Top 10 senior designer of the year
In 2019, it won the top 100 of French double faced God International
China France international design exchange Ambassador 2019
In 2019, he was awarded the space art master of the year of Asia Pacific Space Design in 2019
In 2019, it won the title of top 10 figures in China's architectural decoration industry