Work name: King Louis
Project location: Hongxing new town
Project area: 280 square meters
Decoration style: modern luxury
Designer: Tongliao branch of Liaoning Shifang design and Decoration Engineering Co., Ltd
Designer: Wang benchuan, design director
Design features:
Modern luxury style, simple and atmosphere free, in the hard design, warm color and gray are the main colors, and a large number of metal and thin line elements are used, emphasizing the sense of line and delicacy of the whole family. Exquisite furniture elements and clever use of color, but also make this home become a high-level full of feeling.
Living room and kitchen:
because the whole is warm, the soft part of the living room chooses a group of blue sofas as as ornaments, making a strong contrast to make the color of the whole space more distinct. The kitchen is semi open, and a semi transparent metal frame is made to make two spaces echo each other to a certain extent. An inverted table is designed as an area for eating simple meals. The formal dining room is under the stairs, belonging to the guest dining room in an area, and the dining room also selects a group of blue dining chairs as the contrast color.
Master bedroom:
it's equivalent to an open cloakroom and dresser connected to the bedroom. The bedroom makes an embedded decorative cabinet by using the space's mutual borrowing space. The overall feeling is consistent with metal edging. At the same time, the bedroom uses the floor to increase comfort.
Staircase on the second floor:
a wall washing lamp is made, with wall cloth on one side and wall plate on the other side as the contrast, which makes the staircase more bright and concise. A small concave sill is made in the main bedroom by borrowing a seat, and some decorations are placed to play the role of ornament.
Toilet:
large white tiles are selected, and some geometric shapes are cut in the wash basin to reflect the texture of the details. In the shower part of the toilet, a picture is selected on a separate wall. Large white tiles are matched with geometric pictures to create a different artistic atmosphere.
Second bedroom:
as the owner's daughter's room, some low saturation candy colors are used together with beige and gray to create an atmosphere with both girlish flavor and no emphasis on rendering, which looks warm and comfortable without too much jumping off.
Cloakroom:
the interior is divided into several areas according to the category of clothes, including hanging area, stacking area, underwear area, footwear area, etc. According to the size, primary and secondary, the different functional areas are arranged in a staggered way, so the space has the aura. Some glass doors are selected for the cabinet door to increase the transparency, and the lighting effect is aesthetic and practical.
Light luxury is based on the extremely simple style, abandoning some complex elements such as European style and French style, and replacing them with more concise and strong straight lines, such as choosing smooth door panel modeling, simple wall panel and so on without too much carving and decoration. It highlights the texture through some exquisite soft decoration elements, and also concentrates unexpected functions and details, thus highlighting a kind of High quality lifestyle.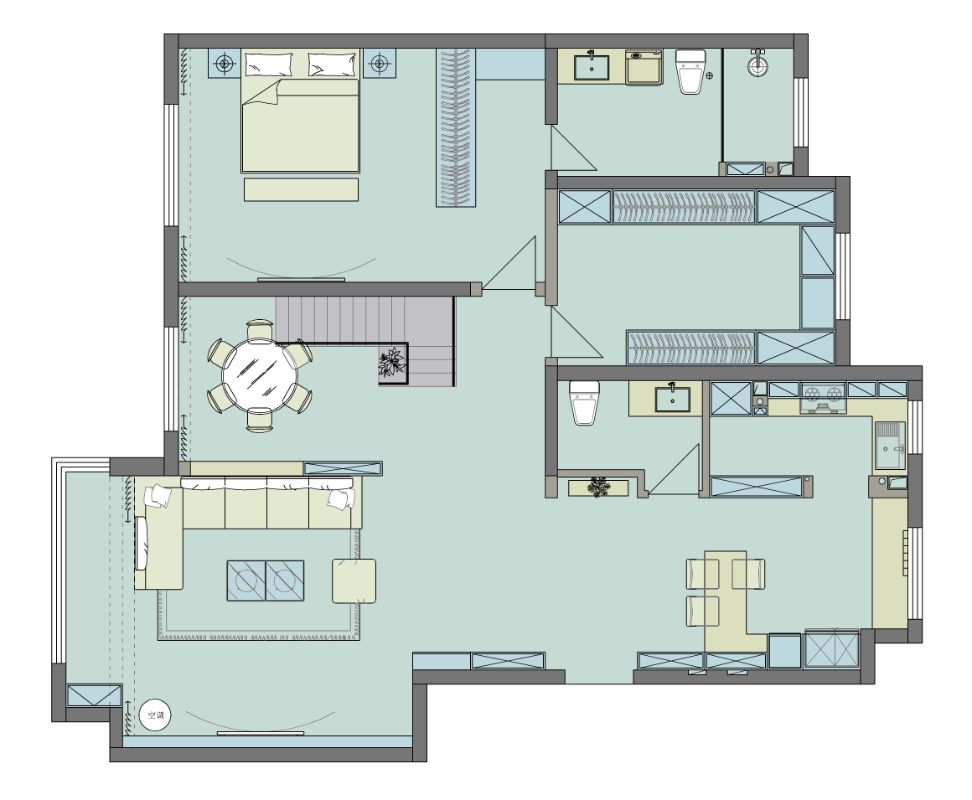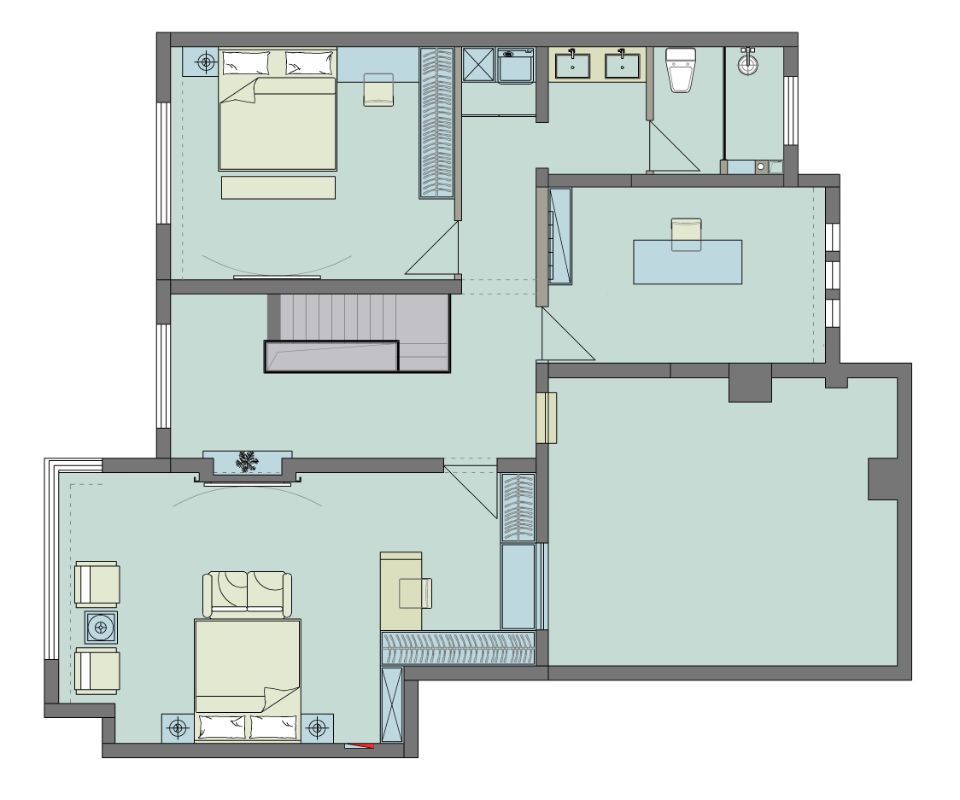 Wang benchuan
(registered interior designer of National Decoration Association)
Started to learn art at the age of 8, and started to design in 2003
2004-2009 Beijing Zhonghai decoration designer
2009-2011 chief designer of Shanghai Golden Mantis decoration Hotel
2011-2013 Shanghai Zhixian decoration design director
2013-2017 FA designer of Beijing Longfa decoration (boss level designer)
2017-april 2019 bamboo stone decoration (shareholder) ancient wood and bamboo stone design center (founder)
April 2019 - present ShiFang decoration
Working time: 17 years
Design concept:
design is not only an art self travel, or a kind of sales tool. Design originates from making intelligent, sensitive, creative and powerful response to the changing needs of human beings, and it achieves organic unity with traditional culture, social economy and natural environment.
Representative works of case:
Beijing Junshan Golf Villa Shanghai lianjiang villa Changchun alboris Hotel (5 stars)
Nanjing Daji Hotel (holiday)
Changzhou GW Marriott (5 stars)
Shenyang happy song theme KTV
Shenyang Tiexi Zhonghai Shengjing Mansion
Shenyang Yuhong Biguiyuan diamond County
Shenyang Shenbei Longhu Xiangti stroll
Awards:
2012 golden triangle interior design competition second prize of residential building interior design engineering
The 8th Golden Bund award of Yangtze River Delta interior design festival in 2012
Excellent works in the first Bauhaus college recruitment competition in 2017
"Creative organization of the year" of 2017 China interior industry selection activity
Gold Award for design works of apartment space design works at the sixth "love house Award" Design Summit in 2018
Green design in 2019 helps green development of China's home furnishing industry.