HAYLEY Growing Child High Chair
Winner of

2022

Innovation

Prize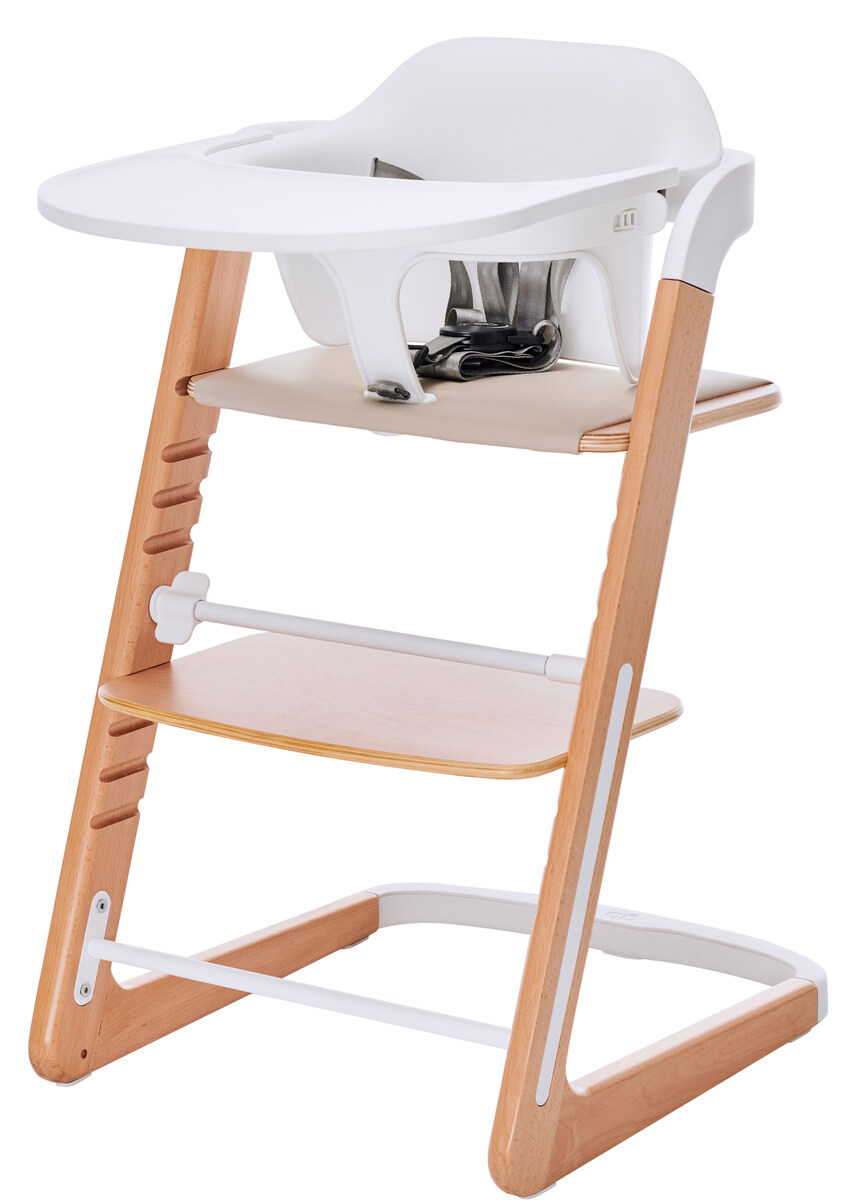 HAYLEY is a growing child high chair, which can be used when the baby is about 6 months old until adulthood. Both the seat and the footrest can be adjusted without tools. Through simple operation, the height is adjustable, so it can match the desktop of any height. Meanwhile, the baby high chair can be converted into an adult chair to meet the needs of children at different stages of use.
The main material of HEYLEY is beech treated with water paint,strong and durable. The leather cushions provide a comfortable touch. In terms of styling, HAYLEY uses a large rounded corner transition design on the inside of the user, which provides a safe and comfortable feeling not only from the use but also from the visual perspective.
According to lots of research, we have summarized the baby's physical development characteristics and daily needs. The 400mm widened seat is specially designed for overweight babies. The stable T-shaped crotch protector and five-point harness provide all-around protection for your babies. There's also a safety non-slip cushion on the bottom. Meanwhile, we use quick-release plates and food-grade materials to ensure the baby's eating hygiene and parents' quick cleaning. This product adopts the tool-free height adjustment method, which not only adapts to the baby's physical development but also greatly improves the operation experience of parents.
Different from traditional children's dining chairs, HAYLEY has no complicated structure and cumbersome disassembly. Simplicity but not simpleness is our consistent pursuit of the design. We perfectly combine the core design concepts such as quick assembly, tool-free adjustment, and quick disassembly with warm color matching and a simple appearance style. Our aim is: to think about what the baby needs, and what the parents want; to be more different owing to being more absorbed and to be more outstanding due to being more professional.
Design by Goodbaby Child Products Co., Ltd
"Caring for children, serving families, giving back to society ". GB has been going on for 30 years with the mission of "improve children's living environment and life quality", through continuous innovation, and spares no effort to provide parents with safe, easy-to-use and caring products all over the world, and creates a healthy and happy environment for children growing.