Agency Award & Professional Award -- SILVER
Decoration Display Design
Location: Taoyuan, Taiwan area: 445m2 cost: $nt7 million
Materials used: tea glass, titanium plated iron, leather, marble, wallpaper, fabric, ebony leather.
After retreating from the European style gorgeous trend, it infuses the impression of light and shadow into the level of devices, with contemporary aesthetics as the foundation, and pours into the simple and elegant space, leaving the most moving space after the elimination of turnips. It aftertastes the multiple levels in the level of layers and extends the most beautiful perception and dynamic space.
The whole room of this case is Mao embryo house. In order to bring out the sensibility, the whole work constructs a comfortable and elegant life dialogue under the classical aesthetic description. In the history view, we know that the profusion from literature and art classics to Baroque will make the later generations follow in succession. In order to carve and display aesthetics, the whole space will be infused with unique family style. We hope to take its essence and cleverness to hold the space for the time being in the light and shadow room with the impression technique, and feel the memory as colorful as the impression atmosphere, leaving a unique impression.
The private space is laid out in a symmetrical way, and then the rest function is the main one, which makes the beauty of each tonality wander between leisurely and steady. The daughter's room is fresh and sweet, continuing the new blend between classical and modern.
Under the framework of focusing on homogeneity as the main axis, we hope to grasp the balance of space dynamic line, proportion relationship and light and shadow effect, give play to modern fashion as the main part, and light and shadow as the impression space as the auxiliary. The black-and-white mosaic on the floor of the porch creates a welcoming and visual sense, extending the power of a sense of balance to the hall. The main wall of the hall TV is adjacent to the moving line of the porch, and the main wall is mixed with strong fashion and neoclassical vision. The furnishings in the public domain contrast the modern construction with elegant quality and rhyme. The flowing aesthetic feeling of light and shadow conveys each other, lighting up the fashionable and novel new classical style in the large field.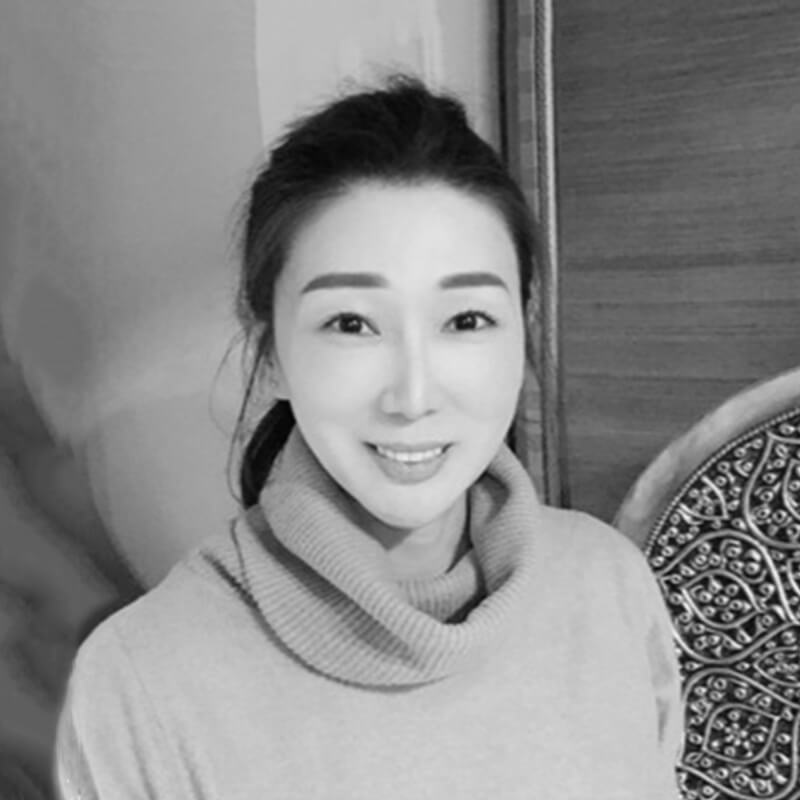 Liu Jing
Design director of Liu Jing space aesthetic design Co., Ltd