Fongguan Yufu Villa – Less is more – by Leslie Lam
Project: Fengguan Yufu villa, Yufu villa, Dongguan
Title: less is more
Number of words: 626
Area: 800 square meters
Chief designer: Lin Zhihui

This residential space planning plan, with the Hong Kong style design style, brings out what is "less is more". The air-conditioning system is gray and white in the space, which is modern, fashionable and simple. Combined with the local environment, marble material is applied to various indoor spaces to keep the space cool and give the residents a comfortable life experience. In terms of space layout, the public areas of living room, dining room and tea room are planned on the first floor and the second floor, and bedroom, leisure area and roof garden are planned on the second and third floors, which have both design aesthetics and space functions
The overall tone with high-level gray tone with marble, showing the owner's mature and stable temperament. Some areas are designed with concealed doors, which makes the whole space simple. The living room uses large floor to floor windows to introduce natural light, add wood, leather and other materials, decorate with Floriculture and green plants carefully prepared by the owner, so as to increase the warm atmosphere of the home; the side hall integrates fashionable colors to create a simple, natural and comfortable space feeling. When the sunlight pours down through the reserved skylight entrance and fills the whole space, you can have a cup of coffee and enjoy the leisure time here. According to the owner's preference, a tea house belonging to Chinese traditional culture is specially planned. Tea bears the meaning of Zen. The "Zen" shown in the teahouse is introverted and affectionate.
The master bedroom continues the overall style. The room is displayed in a hexagonal shape. The simple artistic installation is placed. The calm temperament is absorbed. All kinds of weak light source design add a few luxury. The boy's room and the girl's room are arranged with equal rooms, and the matching of soft clothes is adjusted humanized. An interesting cloakroom is added to create an exclusive space for children. A special space for newspapers, magazines and reading.
The designer redesigned the function flow line of the house and boldly moved the whole staircase to a new position. In addition to building new decoration space, it also changed all the people flow lines and space greatly, which became the unique feature of the case. It made each family member have their own space to enjoy, and also had a place to gather together to increase the interest of life.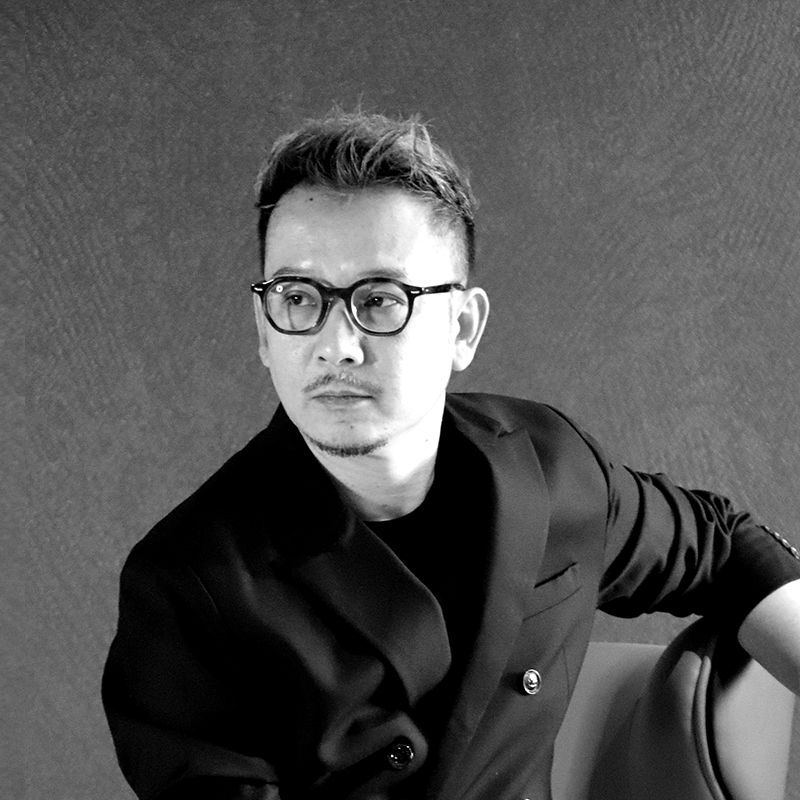 Designer : Leslie Lam
Leslie Lam, senior interior designer in Hong Kong, Deputy Secretary General of the 4th Council of Shenzhen Interior Designers Association, vice president of Asia Pacific Space Association, member of Hong Kong Interior Designers Association, and vice president of soft furnishing branch of China Architectural Decoration Association. Graduated from Hong Kong Institute of interior design in 1991. Engaged in design industry for nearly 30 years, the design category involves Hotel, office building, model room, sales office, villa, restaurant, exhibition hall, etc. Lin Zhihui's interior design pursuit of fashion and creativity, known for its simplicity and ingenuity, is good at integrating the essence of eastern and Western cultures, creating a harmonious, comfortable and unrestricted space, so as to optimize the living environment and improve the living standard of human beings.
In 1998, it founded LDS interior design in Hong Kong, and began to provide professional design services for all kinds of high-end customers. Its unique ideas and ingenious design techniques have been widely recognized. In 2001, it established a branch office in Shenzhen, and its business scope has been expanding. Over the years, Hong Kong and international fashion design has been brought to China. So far, more than 100 sets of design works of different styles have been successfully created in China. Cooperative developers, such as China Merchants, China shipping, excellence, Shenzhen property, etc. In 2008, it won the cover person award of interior design, and its popularity has been increasing. In 2009, it successfully undertook the Huizhou hot spring hotel project with tourism real estate as the theme, and created innovative "low-carbon series" works at reasonable cost. The design works of this series have been published by many publishing houses.
Personal honor:
2006 Shenzhen model house design award
Honor award of outstanding interior designer in 2006
2006 China international brand and Design Award
CIID outstanding works Award 2006
2007 Shenzhen residential design award
2007 InterOil design monthly Best Award
2007 outstanding Interior Designer Award
2007 Design Art Promotion Award
Honorary award of Guangdong top 100 designers in 2008
2008 interior design cover person Award
The most respected outstanding designer of 2008
Top 10 accessories designers in China in 2008
"Model house" design award of 2008 "cross strait four places" competition
Senior Designer Award 2009
IAI natural wind global hotel room design award 2011
Second prize of commercial space in 2014 China Photo Competition
2016 commercial space design award of China Building Decoration Association
2016-2017 International Environmental Art Innovation Design Competition (Huading Award) catering space Gold Award
2016-2017 International Environmental Art Innovation Design Competition (Huading Award) residential apartment Gold Award
First prize of commercial space in Asia Pacific Space Design Competition 2017
Person of the year of Shenzhen interior design in 2017-2018
Deputy Secretary General of the 4th Council of Shenzhen Interior Designers Association in 2018
Excellent designer of the 2018 Asher Award
Top 10 most influential designers of Asia Pacific Space Design Competition in 2018
Villa space supreme award in Asia Pacific designers competition 2018
The most ingenious design figures of CBDA China soft furnishing Art Festival in 2018
2017-2018 International Environmental Art Innovation Design Competition (Huading Award) commercial space Gold Diamond Award
Full member of Hong Kong Interior Design Association in 2019
Member of the Hong Kong Association of interior designers in 2019
Best office space design of the 9th International Space Design Award in 2019
Top 10 cover characters of Asia Pacific designers in 2019
Top 10 Asia Pacific designers of luxury housing space in 2019
Top 10 Asia Pacific designers of residential space in 2019
Top 100 most innovative international designer award of "gpdp Award" in 2019
LDS interior design villa space scheme Gold Diamond Award in 2019
In 2020, the United States Muse Design Awards 2020 【Fengguan Yufu villa】 won the Gold Award
Design works:
Model rooms:
Model house of Yijingyuan in Jiangmen overseas Chinese town
Qingdao boguan new town model house
Langqiao international model house in Shenzhen
Dongguan excellent blue city state model house
Wuhan China Construction International Garden model house
Yangzhou lakeside yujingyuan model house
Tianjin Zhonghui tuanbowan model house
Guilin Shanshui phoenix city model house
Sales Office / hotel / club / office type:
Birmingham office, Hong Kong
Yijingyuan Sales Office of Jiangmen overseas Chinese town
Qingdao boguan New Town Sales Office
Shenzhen Langqiao International Sales Office
Shenzhen Jinling holiday sales office
Dongguan excellence Plaza Sales Office
Yangzhou lakeside yujingyuan Sales Office
Huizhou Zhongzhou commercial apartment sales office
Huizhou Longmen natural residence Resort
Shenzhen huachan Life Club
Anhui International Sales Office Zhenxiu
Kunming classic double City Sales Office
Huizhou Mary's Castle Sales Office
Villas and residences:
Yufu villa in Dongguan
Shenzhen new world famous engraved Villa
Yueshan lake villa of China Railway Guiyang
Shenzhen Xicheng Villa
Dongguan Wolong Shanshui yuewan Villa
Shenzhen guanhuyuan Villa
Junlin sea area, Shenzhen
Shenzhen Shangshui Tiancheng
Shenzhen huaruncheng
Shenzhen Xiyuan
Elizabeth building, Hong Kong
Hong Kong meets the sea
Puning Yujing City