Professional Award -- SILVER
Design of Leisure and Entertainment
Project Name: CHANSON MUSIC CLUB
Project category: entertainment space
Another moment of languid leisure
Light dance of colorful clothes and graceful piano sound. Huadeng, West Lake singing and dancing. This is Hangzhou in ancient times.
Heaven on earth, water light, this is Hangzhou today.
Zhang Chi, the designer, said: "the current Hangzhou gives me the impression of green, mountain green and water green; the past Hangzhou is a red city, singing and dancing. "Red and green" are lingering in my mind. Through thousands of years, it has been pointing to the dream city of Hangzhou. "
What should Chanson Music Club look like? It seems that only "red and green" is its proper color. Take a touch of "green" of Hangzhou landscape as the background color, and make up with a little "red" of West Lake singing and dancing. It's like Li Qingzhao's "green, fat, red and thin" Begonia after the rain, unable to give up his love.
Chen Yinke once said, "the Chinese culture has evolved over thousands of years, and it was created in Zhao and Song dynasties." The endless entertainment, prosperous urban life, culture, art and various supplies in the spiritual field, and the living conditions of the people are just like what we are pursuing at present.
"Red and green" are lingering in my mind. Through thousands of years, it has been pointing to the dream city of Hangzhou. "
Chanson Music Club hopes to reappear the spiritual connotation of entertainment in song culture by modern means. It is free but not passive, elegant but not kitsch. It pursues the enrichment of the soul, and lives in the world and is detached from the world.
Enchanting night, alcohol and hormones are reflected between the strange glass mirrors, crystal lights are free to swing in all colors, and there is no clear distinction between reality and dream in trance.
Entertainment, like art, is the expression of culture. Standing in front of the gate of time, you can find the feeling of crossing in reality. This switch is set just right.
Wine is the soul of the night. Li Qingzhao once described a night drunk in "like a dream". He often remembered the sunset of the pavilion and was intoxicated and did not know his way back. Xing as late as possible back to the boat, mistakenly into the depths of lotus. Fight for crossing, fight for crossing, start a beach of gull heron. " Just right intoxication seems to be a key to open the sixth sense of the body and open the fog of reality to the peach blossom garden in the heart.
One point less is one point less, and one point more is one point less. Drunk pursues a state of mind unity, which can be met but not sought.
What makes us so infatuated with neon? In the world of cyberpunk, it's the strong contrast formed by the cold and warm colors of pink and blue, which brings the most luxurious lights in the imagination and leads people into the false reality. It's a kind of color that makes us intoxicated in the illusory. In the prosperity, it's surrounded by noise and magnified by enthusiasm.
Even if it's just a few hours, or a night, it's enough to have fun and come back.
Strong as a glass of wine, indifferent as a pot of tea. Warm and quiet are the expressions of entertainment. The neon lights outside the window are bright and dark. The classical French carving lines in the inner hall lengthen the music rhythm. The women in the Republic of China wearing the gorgeous cheongsam frown and smile. They amaze the time and live up to the current situation and scenery.

"When will the West Lake dance break?"
The power of singing and dancing is similar to gravitation, which attracts people to participate and join in it, from which we can realize the life interest of taking and giving up, and ode has this charm.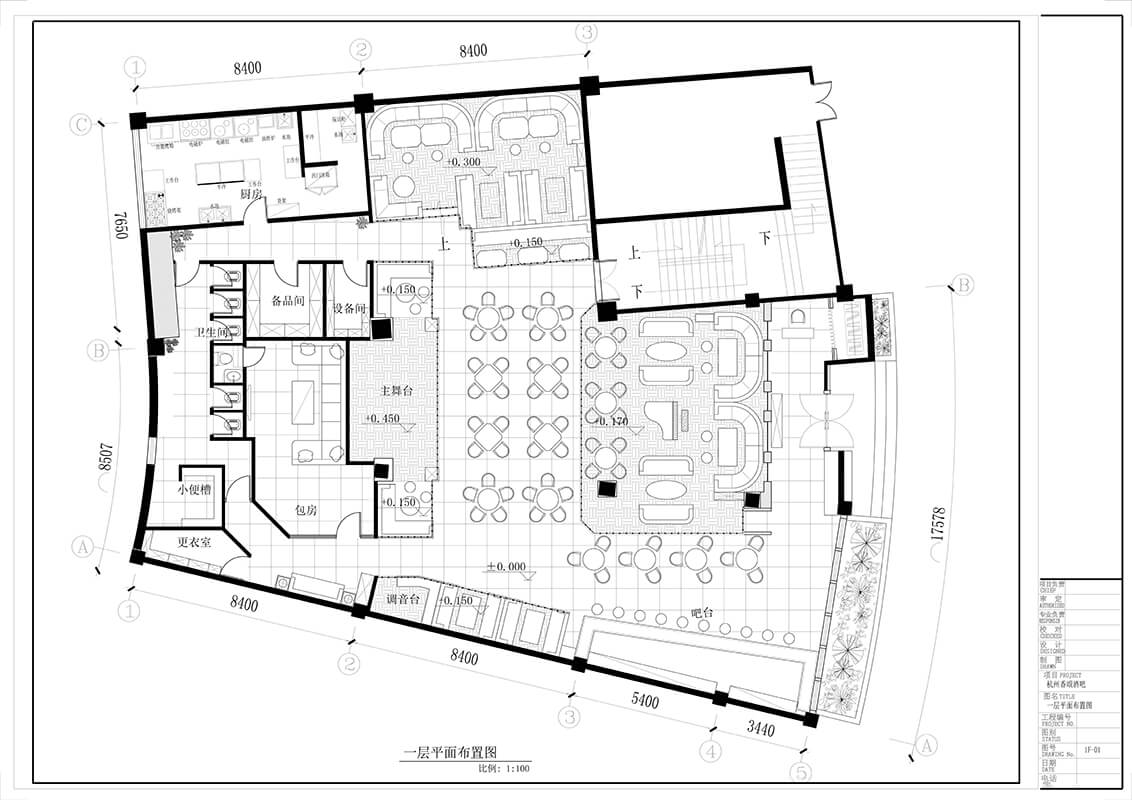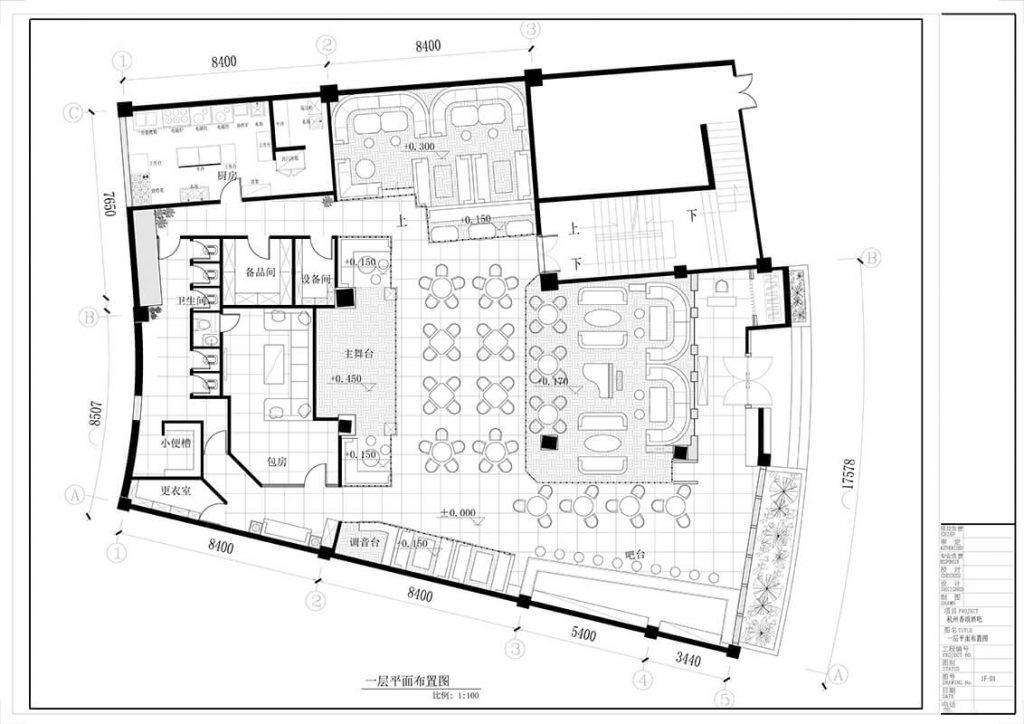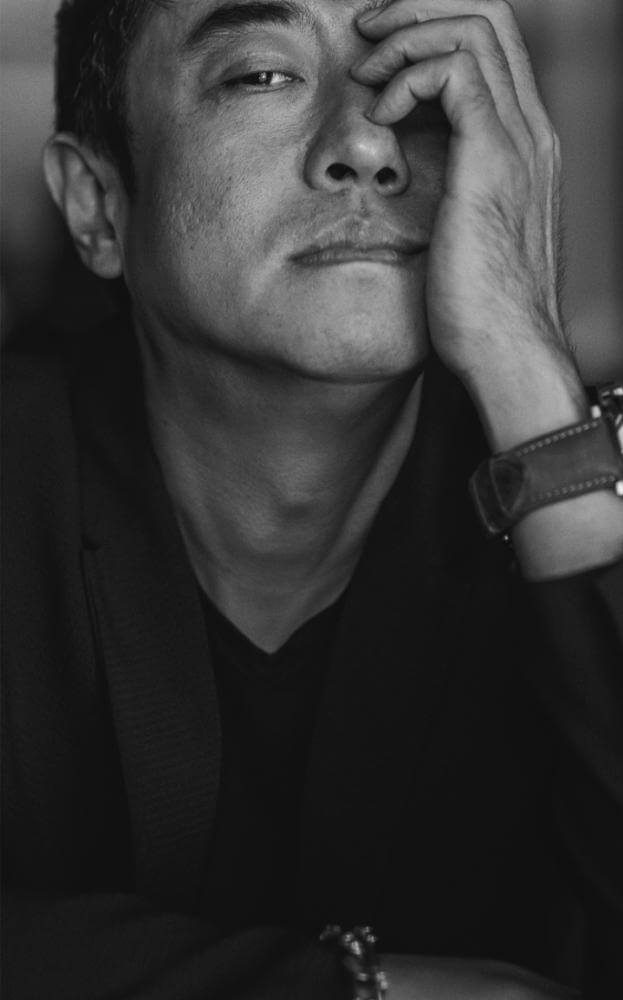 Designer : Zhang Chi
Zhang Chi, design director of Shenyang Youdu space design studio.
Born in Shenyang, Liaoning Province in 1971, graduated from Lu Xun Academy of fine arts. From 1994 to 2004, served as the design director of Shenyang aolaixindu environmental engineering design studio. From 2004 to 2019, served as design director of Shenyang Tiejian environmental engineering design studio and design director of Shenyang Taoyuan Chengfa Decoration Design Co., Ltd. In 2018, he was employed as a guest lecturer of Lu Xun Academy of fine arts. In 2019, Shenyang Youdu space design studio was established as the design director.
Focus on entertainment space design for 25 years.

Main achievements:
In 2016, he served as the judge expert in Shenyang division of idea tops award of 2016 International Space Design Award
Won the 4th Shenyang International Art Design Award in 2018 -- fashion praise annual outstanding designer Award
Outstanding young and middle-aged excellent designers in decoration industry of Liaoning Province in 2019
In 2019, he won the "Huading Award" top ten figures in China's architectural decoration industry
Outstanding designer award of the first creative northeast design week in 2019
2019 quality peace business value design character Award
Awards:
Excellent award of 2018 Shenyang Cultural and creative competition
2018 French double faced God "gpdp Award" International Design Award
The fifth Shenyang International Art Design Award in 2019 -- fashion praise creative restaurant design award
"Golden Bund" award for excellence in leisure and entertainment space in 2019
2019 Asia Pacific Space Design Grand Prix gold medal (catering space category)
2019 Golden Award for catering and entertainment space