Design Leisure & Entertainement
CHANSON CLUB | Let the story continue – by Zhang Chi
This was the single thought passing through designer Zhang Chi's mind as he stood in front of a dilapidated bar. Facing the old left over artifacts within, he contemplated how to reshape the derelict space and rebuild it into a musical and cultural institution. Rather than utterly abandoning that which lay within, he chose to accept and recreate, establishing a connection between the old and the new. "Only the power of design can polish appearances and shine the spotlight bright, to allow yesterday's story to continue on today's stage," Zhang Chi said.
How does a new generation of music lovers and bar patrons understand the cassette deck, the synthesizer, and the stories they hold? The transformative power of design language must narrate these tales and the sculpted archway of CHANSON CLUB's stage is the storyteller.
Old speakers, black-and-white televisions, guitars, drums, and horns, like a group of old friends gathered by the call of creativity, were polished into an ivory-white homage to music. Like a statue of a past history's king, the sculpture reminds us of the last musical Radios of the 1960s and 1970s and the stories they dutifully related from the artistic heart; the improbably large speakers that blasted forth the recordings of the 1980s and 1990s, big-band images that once defined an era and a generation ...
One can imagine the old radios still playing Hong Kong and Taiwan's musical classic "Will you still love me tomorrow" letting it pass from the eardrum and through into the soul. The ghoslty echo of a guitar is still heard strumming the folk song "Chengdu", with its slow and humane melody warming the wandering heart. There are still too many stories that cannot be finished in one sitting at the alter of nostlgia, and the rest are left for tomorrow to experience in a timeless dream …
These old artifacts, individually and as a whole, recorded the glorious years of music's past, and are now the carriers of music's story into the future. A story that should not be forgotten, a memory that cannot be erased.
Designer Zhang Chi said of the edifice, "When these old objects are pieced together into the contours of the arches, the space naturally echos the returning spirit of this bar." For CHANSON CLUB this archway of musical history is a spiritual doorway that carries forth those unwavering stories of music's past and sits as scribe to the unknowable stories yet to come.
Where the stage and archway of CHANSON CLUB invoke nostalgia, the bar excites the hopes and wonders of a neon night, and at night, a completely different rhythm starts instantly. CHANSON CLUB is defined by this alternation of slow and fast. The dark takes the lead, and an aggressive face is immediately shown. Night and music, green wine and deep bass await their opening. Loneliness and fatigue are diffused in radiant light that sweeps every hazy face through a spectrum of charming red and bright blue. The people can let go of the feeling no more than the light can let go of them. The intoxicating glow of deep purple and yellow-gold, the hanging wine glasses reflecting blurred light and deep shadow invite patrons to indulge in classic drinks and novel creations.
One can order a traditional Long Island iced tea, or attempt a cup of freshly squeezed green apple juice, mixed with vodka, Earl Grey tea, and a rim of cherry jam to color; bright, red, fresh, and strong.
The mirrored surfaces and glossy finishes all around create a kaleidoscopic background of unpredictable neon lights, and present a dislocated and sensual world trapped within the collision between new and old, transforming CHANSON CLUB into its full futuristic radiance.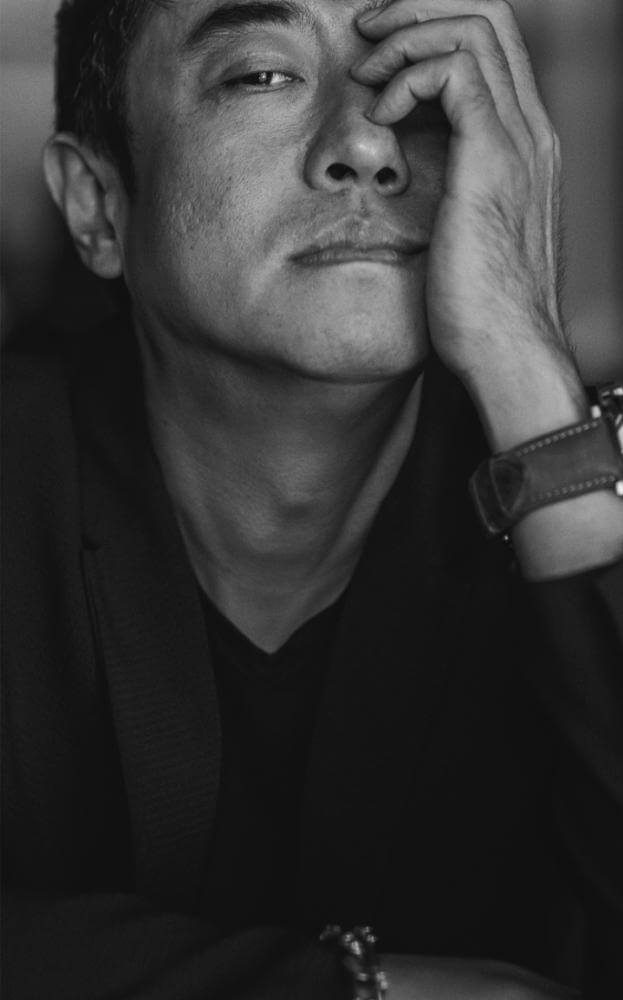 Designer : Zhang Chi
Zhang Chi, design director of Shenyang Youdu space design studio.
Born in Shenyang, Liaoning Province in 1971, graduated from Lu Xun Academy of fine arts. From 1994 to 2004, served as the design director of Shenyang aolaixindu environmental engineering design studio. From 2004 to 2019, served as design director of Shenyang Tiejian environmental engineering design studio and design director of Shenyang Taoyuan Chengfa Decoration Design Co., Ltd. In 2018, he was employed as a guest lecturer of Lu Xun Academy of fine arts. In 2019, Shenyang Youdu space design studio was established as the design director.
Focus on entertainment space design for 25 years.

Main achievements:
In 2016, he served as the judge expert in Shenyang division of idea tops award of 2016 International Space Design Award
Won the 4th Shenyang International Art Design Award in 2018 -- fashion praise annual outstanding designer Award
Outstanding young and middle-aged excellent designers in decoration industry of Liaoning Province in 2019
In 2019, he won the "Huading Award" top ten figures in China's architectural decoration industry
Outstanding designer award of the first creative northeast design week in 2019
2019 quality peace business value design character Award
Awards:
Excellent award of 2018 Shenyang Cultural and creative competition
2018 French double faced God "gpdp Award" International Design Award
The fifth Shenyang International Art Design Award in 2019 -- fashion praise creative restaurant design award
"Golden Bund" award for excellence in leisure and entertainment space in 2019
2019 Asia Pacific Space Design Grand Prix gold medal (catering space category)
2019 Golden Award for catering and entertainment space