Winner of

2022

Innovation

Prize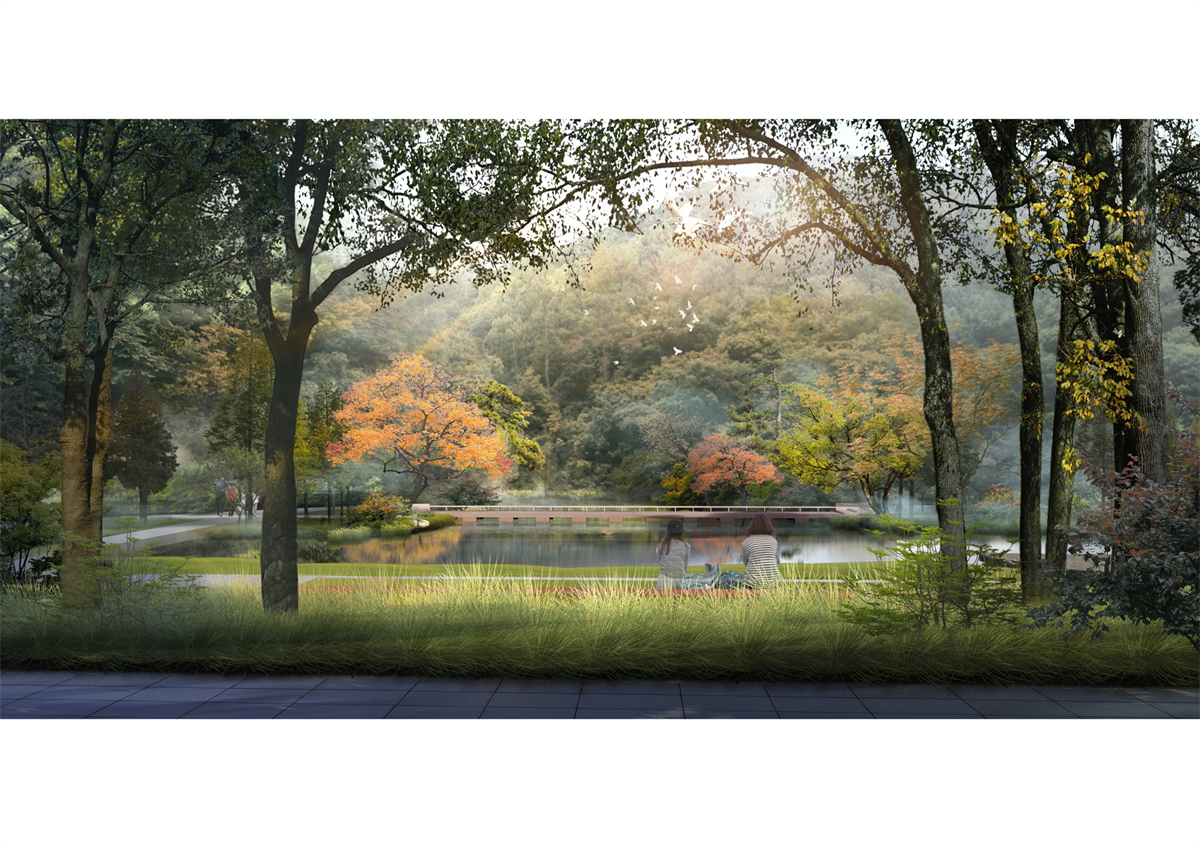 . The city where Big Fish Pond Park is located will become a forest city in the future. Nearby is the World Natural Heritage Park of Danxia Peak Forest Landform with beautiful water, mountains and caves, and the natural ecological environment is very well protected.
The total area of the park is 18.57 hectares, of which 9.2 hectares is the top view projection of the mountain, 5.8 hectares is the water body, and 3.5 hectares is the flat land, the flat land, the mountain, and the water body surround each other, and the terrain is northeast and southwest. The water source is of good quality, and the largest water body has a large number of precious and beautiful deciduous fir, but the water bodies are not connected to each other; about 60% of the mountain is well covered with vegetation, 40% is excavated without planning, and the vegetation is completely damaged; around the site are distributed residential communities, schools, hotels, business offices, urban public buildings, and new urban areas that will be planned for development in the future.
During the site survey of this project, I was thinking about these questions and looking for solutions to these problems.
"How do we care for the mountains and lakes that are supposed to be so beautiful?" Beautiful survival, natural preservation, ecological restoration.
"What do we want her to bring to the city?" Function, life, culture, spirit, image, economy, education.
"How to structure the green system?" Following the trend, ecological restoration and combing, preservation of deciduous fir and good vegetation of the mountain.
"What kind of park to make?" A park that makes people happy, a park that makes people want to write and recite poems.
In the design, we focus on the factors of "region, site, spatial expression, sustainability, foresight, and inclusiveness"; we pay attention to the relevance of the site, the flexibility of the spatial function, and the composite nature; we express the visual art and spatial atmosphere of the project in a concise way. While taking into account the familiar functional requirements of the local people, the project will also provide new and interesting lifestyles for the users through new creation.
Ultimately, the design process follows the above issues and desires to present the current design results.