Multi-dimensional Overlapping Imported Goose Down Quilt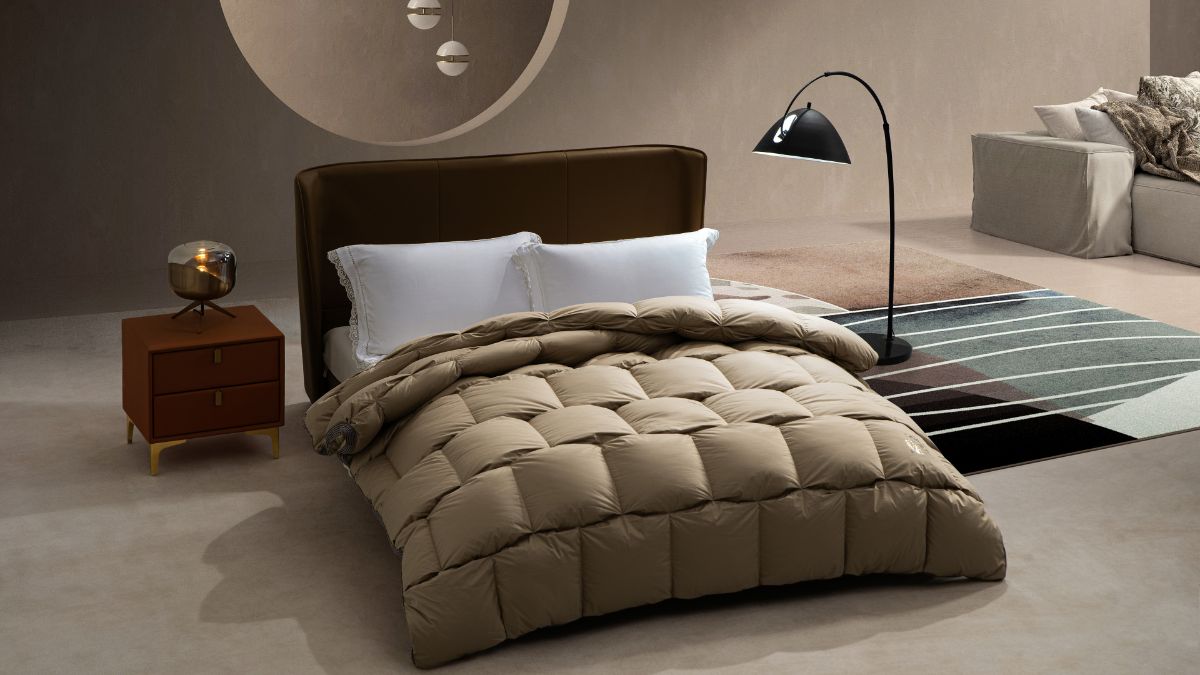 This product features a unique blend of nylon and cotton fabric and 95% German Rhine goose down filling, providing excellent moisture absorption, breathability, and warmth. The design adopts an overlapping multidimensional structure, enhancing its fluffiness and resilience, resulting in improved insulation. The inspiration for the exterior design is drawn from the majestic mountain ranges in Chinese culture, highlighting the pursuit of a noble and beautiful life. The overall design concept emphasizes warmth and healthy sleep, inheriting the essence of a high-quality lifestyle. Design by Shanghai Shuixing Home Textiles Co., Ltd.
Shanghai Shuixing Home Textiles Co., Ltd. is a major subsidiary of Mercury Holdings Group and a significant pioneer in China's modern home textile industry. With 35 years of development, adhering to the philosophy of "Scientific Sleep Protection, Ensuring Everyone Gets a Healthy Sleep," the company has rapidly evolved into a specialized, multi-brand enterprise that integrates research, development, design, production, and sales in the field of home textiles. The company's production, sales, channel scale, and comprehensive strength rank among the top three in the industry. In 2009, it passed the evaluation of Shanghai High-tech Enterprise and successfully went public on the Shanghai Stock Exchange in 2017.