Winner of

2022

SILVER

Prize
Design of
Electric Products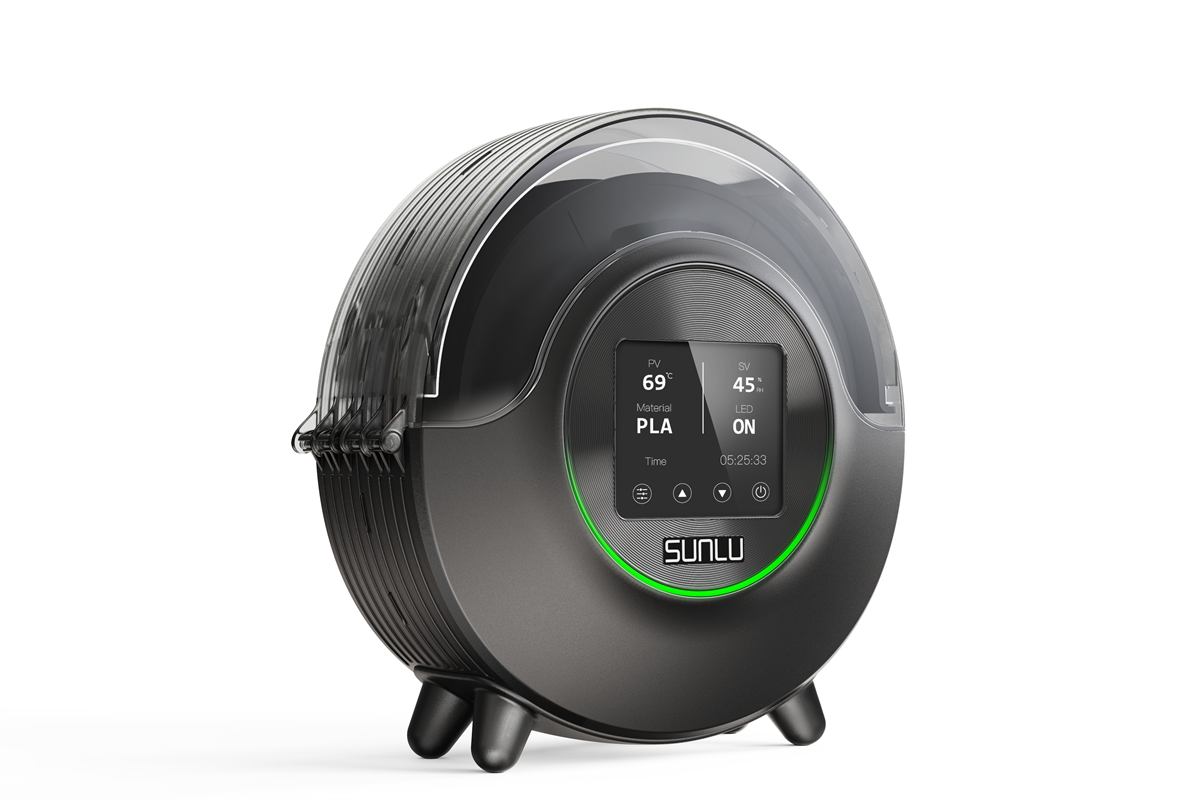 . Designed to target 3D printing consumables easily affected with damp and hard to store, this dryer addresses waste of consumables owing to blockage or stringing during the process of 3D printing to a certain degree, providing an economic, high-efficiency and convenient solution for users.
Thanks to the innovative design of the circular body, the product can be compatible with all 1kg coiled consumables on the market, showing its universal adaptability. Such a structure design boasts a better thermal cycling performance and electro-thermal conversion than a square box, which effectively reduces energy consumption and ensures that the difference in temperature among areas is within 1 centigrade so as to dry the consumables inside more evenly and thoroughly. The designer also optimized heating plates and the circuit layout to raise the highest drying temperature and enhance heating efficiency.
The product equipped with large-size backlit touch screen is convenient for users to conduct precise setting and to visually know multiple parameters including the drying process, humidity and temperature. Based on parameter summary after long-term tests, the designer has stored solutions to various common consumables, making it easy for users to operate with one button. In this way, the operation process is simplified under the drying effect guaranteed. The built-in high-precision humidity detective sensor effectively eliminates the impact of environment, and visually informs users about the drying process.
Besides, the product is designed with the outlet that offers the best angle for connecting with a printer, thereby realizing the integration of drying and printing to facilitate 3D printing for users.

Design by ZHUHAI SUNLU INDUSTRIAL CO.,LTD.