Song Fenghe Yun Song Fengchan Academy Project
Design of
Cultural Architecture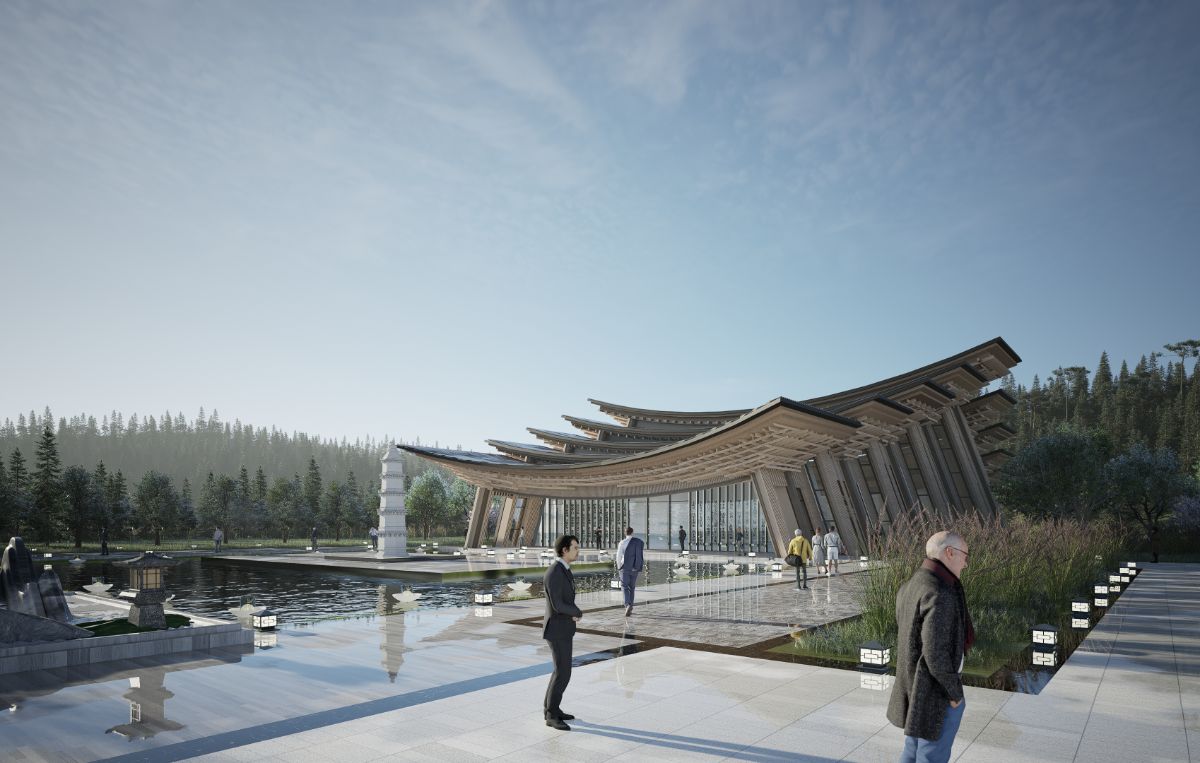 During the Song and Yuan dynasties, Buddhist temples in Jiangnan, China, reached their peak.
Ningbo Tiantong Temple is a Buddhist sect temple in China. Its main buildings are the mountain gate, Tianwang Hall, the Shakya ManiHall, Sutra Pavilion and other buildings, which are grand in scale and powerful in momentum.
The entire architectural group has a rigorous layout, exquisite structure, distinct priorities, and appropriate density. Each hall follows the traditional architectural form of ancient China, with double eaves and stacked pavilions, painted pillars and carved beams, solemn and ancient, becoming the "central axis" of ancient temples.
Ningbo Tiantong Temple is a unique Zen temple with a beautiful natural environment and cultural atmosphere. Based on its natural environment and combined with the traditional Confucian and Zen culture of the Song Dynasty, it is a unique Zen temple.
The architectural images of the Song Dynasty were all elegant and elegant, especially the roof image, which had a tendency to rise at the ridges and corners, giving people a feeling of lightness, softness,
The roof combination is interspersed and staggered, with a rich and colorful threedimensional outline. The ridges and corners of the building have a tendency to rise, unlike the vigorous style of the Tang and Hui dynasties, giving people a gentle feeling.
According to the proportion of the eaves in the Song Dynasty architecture, the main form element is extracted, which is the raised support of the eaves. This feature is repeated in an orderly manner, forming the main structural system of the design of the Taibai Zen Academy.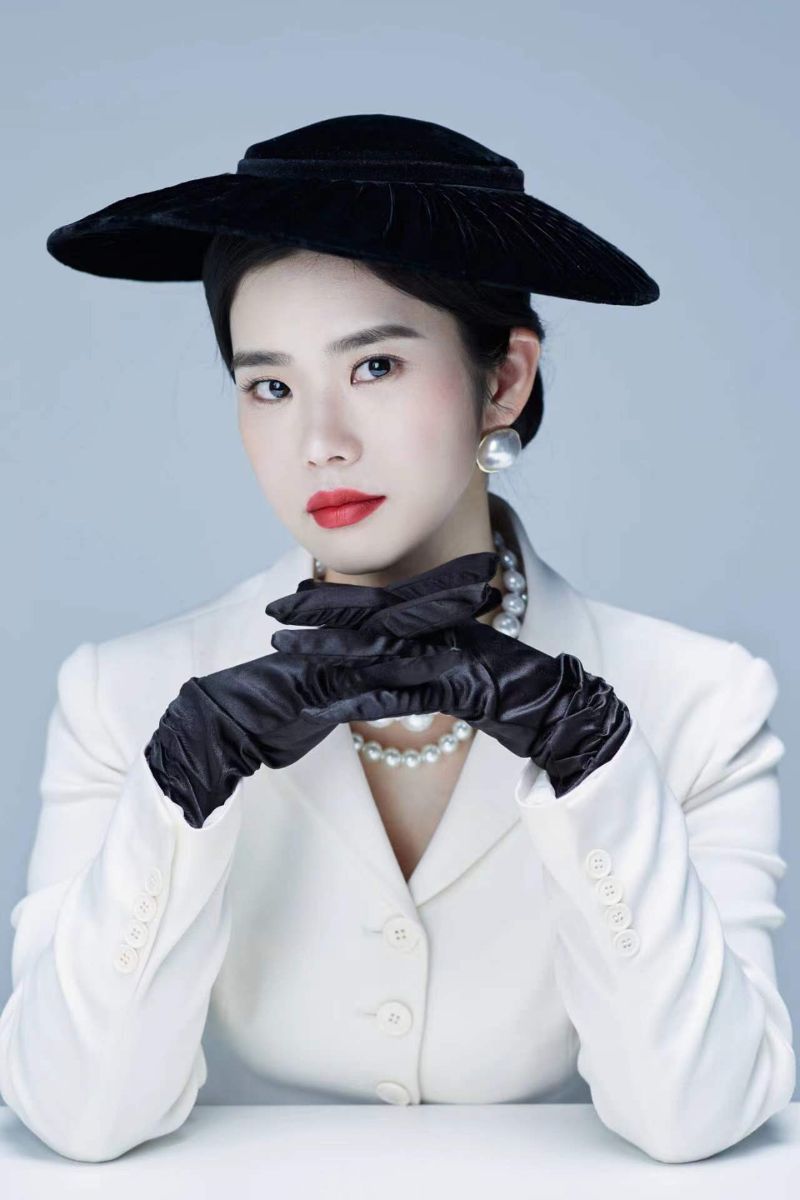 Design by Peiyu Fu (Kelly)
Honors and Awards:
Certified by IED, European School of Design, Certified as a Soft Decoration Designer, Certified as a Senior Interior Architect in National Architectural Design, Certified as a Senior Interior Designer by the International Association for Building Decoration and Interior Design, Certified as a Senior Interior Designer by the APDC International Design Exchange Center
Certified APDF Designer Professional Member of the Asia Pacific Designer Alliance
Certified International Registered Senior Soft Decoration Presenter (issued by the IAAPC Professional Qualification Review Committee) Certificate in "Soft Decoration and Display Design" in the Environmental Design Education Major of Tsinghua University
The work "Maiyan" is an outstanding young designer among the top 50 Chinese interior design companies from 2016 to 2017
The work "Tourmaline" won the gold medal in the category of residential apartment viewing space in the 2016-2017 International Environmental Art Innovation Design Competition (Huading Award)
The work "Tai Hu Nianhua" 2018 Asia Pacific Space Design Annual Selection "Space Art Masters"
The work 'Hidden' was selected on the 2019-2020 Chinese Design Brand List - the Most Commercially Valuable Villa Space Works
2020 Excellent Brand Influence and Integrity Demonstration Unit
Outstanding works in the 2020 APDC Asia Pacific Design Center Space Magic Competition
Grandpa Tang's Courtyard won the Hotel Space Award at the 12th Asia Pacific Design Elite Competition in 2021
Grandpa Tang's Courtyard "won the bronze medal in the 2021 APDC Space Magic Competition
Grandpa Tang's Courtyard "was nominated for the LICC London International Creative Awards
SIT Furniture Design Award Hotel Category Award for Grandpa Tang's Courtyard
One Light Year "won the gold medal in the 2022 Fang Zhenhua Space Magician Competition