Professional Award -- Innovation
The open kitchen and concealed bathroom space on the first floor, together with the flexible black bear shelf, can freely display the books that are often read, which is smart and spacious. The atrium adopts the cantilever stairs without railings, and the soft light sprinkles from the gap of the hollow steps, which makes the originally dark and narrow space of the living room smart and bright, and solves the needs of the original building in the daytime Energy consumption caused by lighting. Because the cantilevered stair structure can not be embedded on site, it can only highlight the structure, so the wall needs to be thickened and decorated. Therefore, it is beautiful and safe to make embedded handle and luminous column in ceramic tile wall according to local conditions.
The main bedroom on the second floor hides the original building pipeline while ensuring adequate storage; the bed background of Klein Blue is matched with large floor to ceiling windows, which makes the view open and happy; the secondary bedroom uses the method of making floor to floor windows at the end of cantilevered stairs to solve the lighting problem, making the guests comfortable and comfortable. The study adopts Changhong glass moving door, which is transparent and does not have perspective. It can make rational use of daylighting and ensure privacy.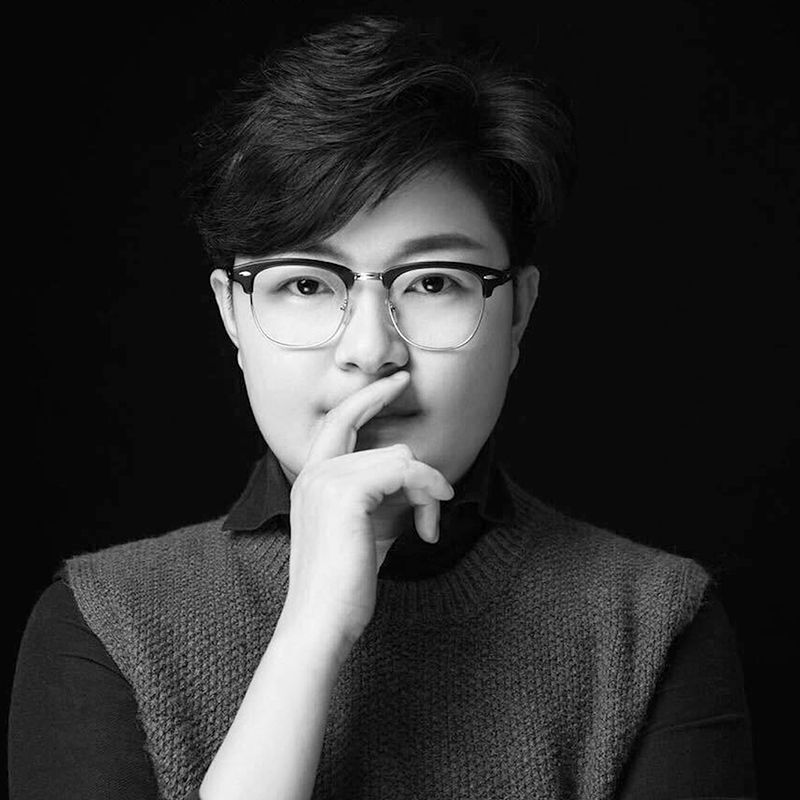 Zhao Yizhe
Zhao Yizhe, interior designer, has been working for 12 years
2015-2020 Zhejiang dongmai decoration design Engineering Co., Ltd