A6 Hotel – IIDA Award 2020
Project Name: A6 Hotle
Project location: Zhangjiajie, Hunan
Spatial Attributes: The Inn Boutique
Creative Design: Sun Jialiang
The A6 boutique Inn of the ancient city of Dayong is located in the west of the residential area of Zhangjiajie, Hunan Province, covering an area of 870 square meters and a building area of 1560 square meters. It is a high-end experience inn.
Based on the relationship between heaven, earth and man in Zhangjiajie, the designer divides the vertical direction of the building into three parts:
Day: Chinese people have been full of reverence and yearning for the sky since ancient times. Most buildings are open to the sky in the form of courtyards. Therefore, the upper part of A6 is designed as a single building settlement relying on the platform, and the dark gray sloping roof complements the ancient city.
Land: the relationship between Zhangjiajie architecture and land can draw on the unique form of stilts. Therefore, the structural features and materials of the former are abstracted in the middle of A6, which pays homage to the local cultural tradition, and creates a different living experience through the linear private courtyard camp.
Person: in the ancient city, A6 is at the junction of the residential area and Anlu, and it is also an important node of the tourist line. Therefore, the bottom of A6 is overhead, providing places for tourists to stay and rest, and also expressing the interaction between the ancient city and people, buildings and people.
As a modern building in the ancient city, the design hopes that A6 Inn can not only integrate in the form of the historical atmosphere created by the traditional building tile roof and green brick wall, but also innovate in the living experience to supplement the rich living needs of tourists.
Interior space design description Redundant modeling and decoration are easy to bring a sense of chaos to the space, and the layout loses the simple and flexible meaning, which will cause a sense of depression to the vision. The significance of blank space is to easily transfer people's vision to the elements surrounded by blank space. The design needs to be blank, and the space is also wide. So as to highlight the aesthetic value of the whole space.
The log shows the natural texture and texture, combined with the simple warm color, and emphasizes the comfortable feeling in the large-scale exhibition. And its perfect match is to leave blank.
Log + blank, in the square inch between the heaven and earth.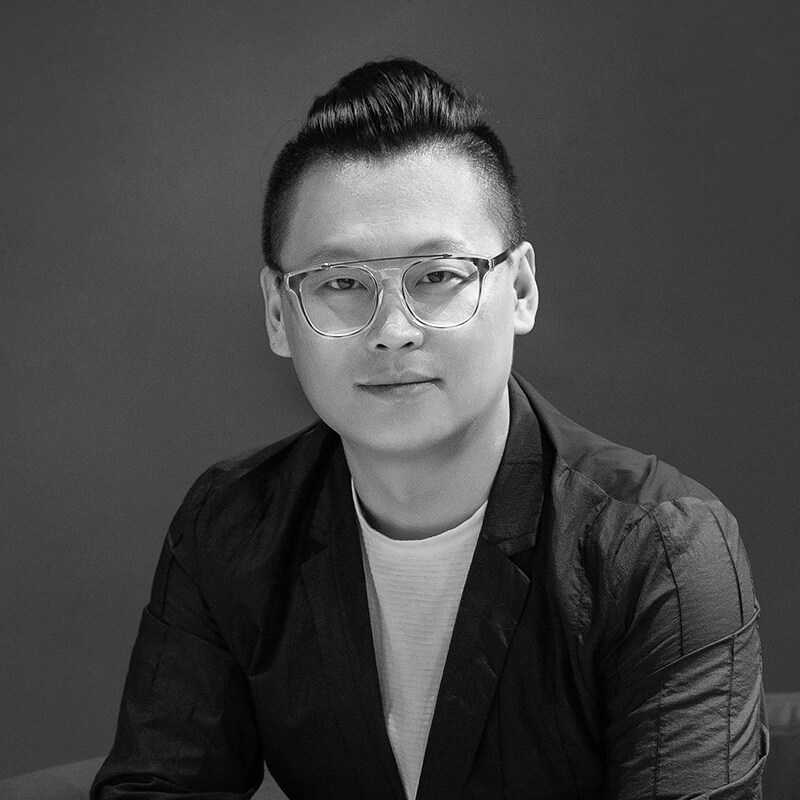 Sun Jialiang
Master of Tsinghua University
Postgraduate Tutor of Art College of Capital Normal University
Deputy director of Urban Space Design Institute, Academy of fine arts, Tsinghua University
Senior interior architect of China Architecture Association
Senior interior designer of China interior design and Decoration Association
2007 Sino Korea International Exchange Design Award
Top ten new designers of China in 2008
Outstanding graduation award of Academy of fine arts, Tsinghua University, 2010
First Prize of the 6th China International Design Art Scheme in 2011

First Prize of 2014 China International Design Art Expo Design Grand Prix
First Prize of 2016 China International Design Art Expo Design Grand Prix
Gold Medal of the Design Award of "Amazing Designer Cup" in 2018
2018 Asia Pacific Space Design Annual Selection "Master of Space Art" Gold Award
Designer of Phoenix TV in 2018
2019 Beijing Satellite TV's Warm New Home
2019 Oriental Satellite TV "Very Dreamer"
Top 10 of "APDP AWARD" in 2019